Business Model Canvas – Entrepreneurship 101
Date: 26 Nov 2014, 6:00 pm - 7:00 pm
Location: MaRS Centre, Auditorium, 101 College Street, Toronto, ON
Module 2: Model
Business Model Canvas
Thinking carefully about economics and business strategy can mean the difference between having great technology and having a great company. This lecture focuses on clearly defining your business model, including how you're going to make money with your product or service. Case studies are used to test concepts against a specific business.
REGISTER NOW
Speaker: Mark Zimmerman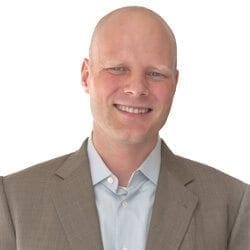 Mark's been working in the information and communication technology industry for more than 15 years. He's worked with some of the biggest companies in the industry, but he's also worked with very early stage startups—so he knows what it's like to be in an entrepreneur's shoes. Mark uses his experience to help MaRS clients in the areas of B2B enterprise software and SaaS business models as well as security and privacy.
"I love new ideas—they get me excited every morning and keep me going throughout the day. At MaRS, I get to see new ideas grow, evolve, change shape and, eventually, become real businesses. It's a fascinating place to be."
calendar

View this event on eventbrite