Marketing Communications/B2C Sales – Entrepreneurship 101
Date: 14 Jan 2015, 6:00 pm - 7:00 pm
Location: MaRS Centre, Auditorium, 101 College Street, Toronto, ON
Module 3: Market
Marketing Communications/B2C Sales
How are you going to sell your product? Learn the principles of "selling value" to your customers, with a special emphasis on the challenges of sales for technology startups. Get tips for dealing with stakeholders and distributors and learn how to manage risks and problems. Get practical tips for making sales calls, including how to successfully close a sale and follow-up with potential customers.
This lecture focuses on defining the field of marketing communications with a particular emphasis on technology startups. This lecture is particularly relevant for those startups that have limited funds available for marketing. Learn the basics of advertising, branding, public relations and social media. Find out about tools you can use to demonstrate your thought leadership and where to go for help when developing a marketing plan.
REGISTER NOW
Speaker: Mark Evans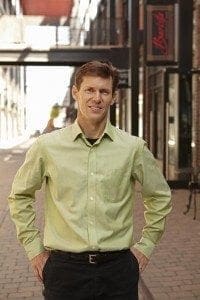 Mark Evans is a digital marketing, content and social media strategist who works with startups and fast-growing companies to create and tell compelling stories to a variety of audiences. Mark has worked for several startups, including PlanetEye, B5Media and Sysomos. Mark's previous experience includes more than 10 years as a technology reporter with National Post, The Globe & Mail and Bloomberg. He writes several blogs (Mark Evans Tech and Sysomos), as well as a twice-weekly online column on small business and entrepreneurship for The Globe & Mail. Mark is also one of the founders of mesh, Canada's leading web conference.
ABOUT ENTREPRENEURSHIP 101
calendar

View this event on eventbrite