Harvey Coleman
Senior Advisor, Cleantech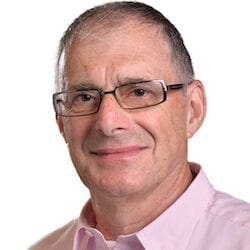 Harvey Coleman
Senior Advisor, Cleantech
Harvey Coleman has over 40 years of experience in the IT industry. In the mid-1980s he headed pre-sales support for banking systems and was responsible for marketing strategy for the Olivetti Group. Beginning in 1987 he spent 10 years variously responsible as managing director of the Acorn Group PLC, president of Olivetti Canada; president of Dell Canada; and executive vice-president of Geac Computer Corporation, a Canadian-based global software company.
In the last 10 years Harvey has worked as an independent consultant to a variety of hardware, software, services, telecommunications and Internet-based companies, particularly startups, where he has also operated as an interim executive in a variety of senior roles.
Harvey completed his degree in physics at Oxford University. He is married and has three children.
Highlights
Executive vice-president, Geac Computer Corporation
Owner and principal consultant, Coleman and Associates
President, Dell Computer Corporation, Canada
President, Olivetti Canada
BA in physics, University of Oxford