Ray Newal
Managing Director, Capital and Ecosystem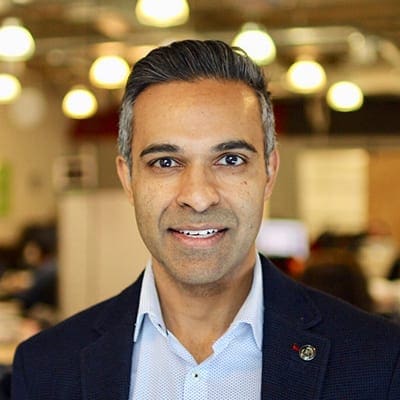 Ray Newal
Managing Director, Capital and Ecosystem
Ray leads a team of industry thought leaders, sector strategists, and business and program developers who are responsible for creating high-value connections between MaRS ventures, as well as corporates and capital providers throughout Canada and across the globe.
Ray possesses a deep empathy for entrepreneurs and an international perspective on innovation, obtained from his participation in the early development of multiple startup ecosystems. Most recently, Ray expanded Techstars into India, where as managing director, he led the Techstars Bangalore Accelerator. Ray remains an advisor to Techstars, and also serves on the advisory boards of Canadian venture-capital firms Brightspark Ventures and StandUp Ventures. Prior to his focus on early-stage investments and venture acceleration, Ray co-founded Jigsee, a venture-backed Canadian video streaming provider which became a leader in the South Asian market before being sold in 2015.
Ray started his career in business development, where he held revenue responsibility and managed teams at Yahoo, Microsoft and DoubleClick.