Office and Lab Space in Toronto
MaRS offers state-of-the-art office and laboratory space designed to help you build and grow your organization. Our diverse community of curated tenants is housed in a stunning complex, which effortlessly mixes historic and modern architecture.
Whether you are a growth-ready startup or an established company, we will work with you to find the setup best suited to your organization.
The MaRS Centre complex is comprised of a series of buildings connected by a sky-lit atrium. Each building has been carefully planned so that it can be used for office or lab space, representing an important part of our ecosystem. There are four main buildings: West Tower, Heritage Building, South Tower and Princess Margaret Cancer Research Tower.

VENTURES
Business Space for Growth-Ready Startups
If you are a growth-ready startup, MaRS offers both private office and lab spaces specifically designed to offer convenience as you grow. Most of these spaces include:
Furniture
IP phone with voicemail
Internet connection
Multifunction printer
Shared meeting spaces and kitchen
24/7 secure access
In order to be considered for startup space, you must be a client of Venture Services. Our advisors offer startups expert advice and industry insights on a range of topics, including business and product development, financing and capital structure, corporate strategy, marketing and go-to-market strategy, and pitching.
APPLY TO BECOME A MaRS VENTURE
TENANTS
Offices for Established Companies
If you have recently surpassed the startup stage or you're already an established company, the MaRS Centre is home to a variety of office spaces thoughtfully designed to accommodate both open and more private working environments.
Some of these spaces include furniture and other amenities, but tenants also have the option to provide their own.
Interested in Leasing Space?
If you want to become part of the MaRS community as a tenant, please contact:
Vanessa Pierson
Business Development Manager, MaRS Centre Innovation Space
T: 647-255-1364
E: vpierson@marsdd.com
CONTACT US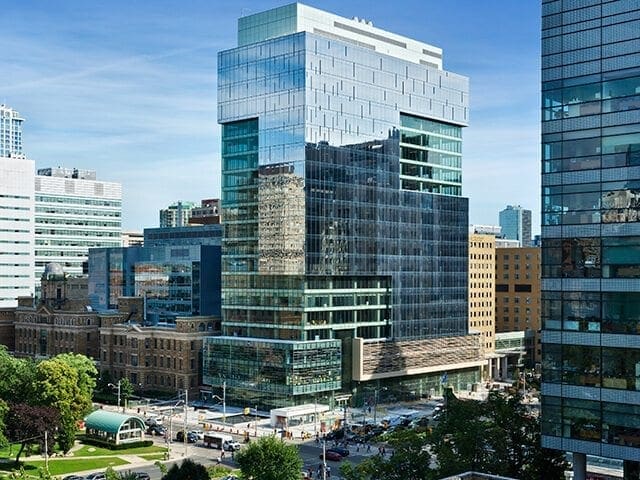 West Tower
Designed to LEED® Gold standards, the 20-storey West Tower offers 780,000 square feet of advanced laboratory and office space for lease. Each floor of the tower boasts advanced communications and information technology capabilities, plus expansive conference, meeting and collaboration facilities. The West Tower was built to house our more established companies, currently featuring the likes of PayPal, CCRM and JLABS.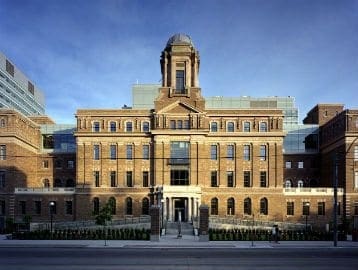 Heritage Building
Formerly the "College Wing" of the Toronto General Hospital, the Heritage Building underpinned some of the last century's most significant medical breakthroughs: insulin, the artificial kidney and the pacemaker.
Today, it's been thoughtfully modernized and houses a combination of our growth-ready startups and established companies.
Both MaRS Commons and District 20 are located here and specifically designed to accommodate the growth needs of our startup clients, who are looking for offices where they can build their own company culture while still accessing the benefits of a communal startup community. Facilities like meeting rooms, kitchen space and technology are provided in some instances.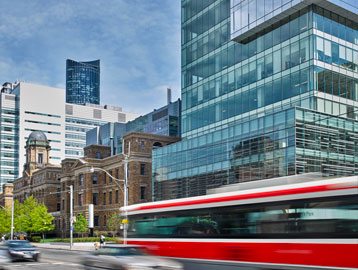 South Tower
The South Tower's eight storeys offer 200,000 square feet of space and they have been divided into labs and offices for rent.
Located on the second and third floors, the MaRS Incubator provides furnished offices, labs, meeting rooms and kitchen space to emerging science and technology startups. Facilities include shared access to fridges, freezers, Milli-Q water purification, an ice machine, centrifuge, autoclave, and environmental rooms.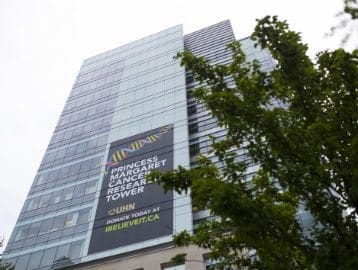 Princess Margaret Cancer Research Tower
The Princess Margaret Cancer Research Tower is a 15-storey building with more than 400,000 square feet of state-of-the-art wet labs for research organizations. One of Canada's leading research hospitals, the University Health Network, maintains facilities here.