Office and Lab Space
MaRS offers state-of-the-art office, co-working and laboratory space to build and grow your organization. Be part of a curated and diverse group of tenants housed in our stunning complex that effortlessly mixes heritage with modern architecture. Whether you're an established company or a growing startup, we will work with you to find the setup best suited to your organizations' needs.
Interested in leasing space?
If you want to become part of the MaRS community as a tenant, please contact:
Vanessa Pierson
Business Development Manager, MaRS Centre Innovation Space
T: 647-255-1364
E: vpierson@marsdd.com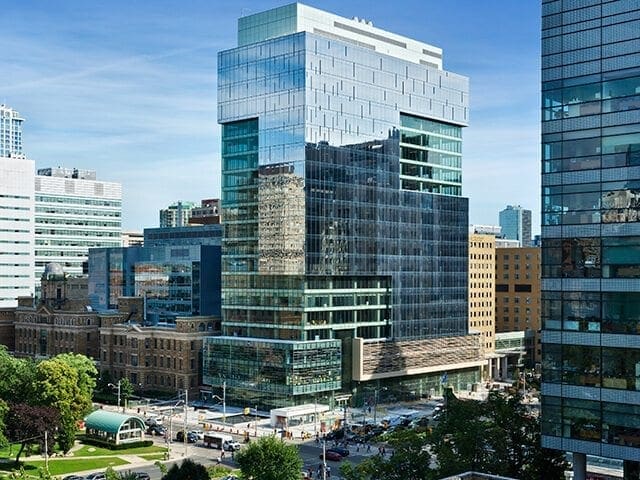 West Tower
Designed to LEED® Gold standards, the 20-storey West Tower (formally known as "Phase 2") offers 780,000 square feet of advanced laboratory and office space. The tower floors boast advanced communications and information technology capabilities and expansive conference, meeting and collaboration facilities.
Execusuites
MaRS offers private, furnished spaces for our tenants on the first and fourth floor of the MaRS Centre. Execusuites are ideal for organizations with offices elsewhere who also want a presence at MaRS and for smaller organizations keen to be part of this community. Execusuites include VoIP phone, voice mail and Internet connection. Discounts are available on event facilities and meeting rooms.
MaRS Commons
Located in the Heritage Wing of MaRS, the MaRS Commons is a physical and virtual space connecting entrepreneurs in the IT, communications and entertainment industries. It is home to MaRS' ICT venture services and provides co-working space for high-potential startups on an invitation-basis.
South Tower
The South Tower has more than 200,000 square feet on eight floors to support any modern laboratory. Facilities include advanced mechanical and electrical systems, wet lab capability and floors with advanced load-bearing capabilities and 15-foot clearances.
MaRS Incubator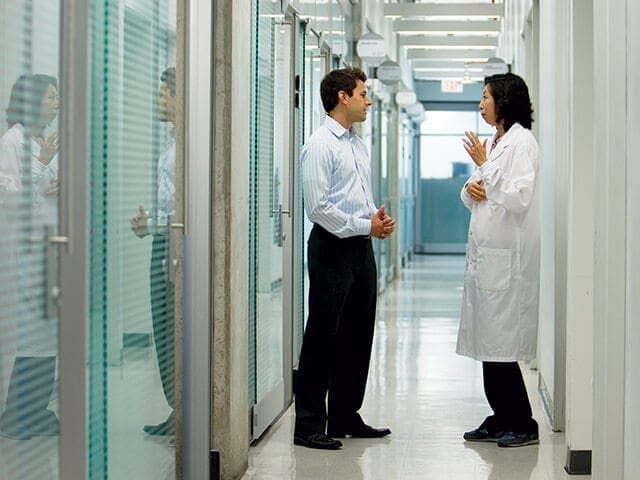 The MaRS Incubator occupies the second and third floors of the South Tower. Emerging science and technology firms eager to be part of the MaRS community can apply to be part of the MaRS Incubator. The incubator provides furnished offices, outfitted laboratories and meeting rooms. Facilities include shared access to fridges, freezers, MilliQ, ice machine, centrifuge, autoclave, environmental rooms, meeting space, shared kitchen, fax and photocopier, IP phone, voice mail and Internet connection. Want to be part of the MaRS Incubator? First you will need to apply to be one of our Venture Services clients. Our advisors provide advice, connections to talent, capital and markets as well as research on markets.
Toronto Medical Discovery Tower
The Toronto Medical Discovery Tower is a 15-storey building with more than 400,000 square feet of state-of-the-art wet labs for research organizations. One of Canada's leading research hospitals, the University Health Network, maintain facilities here.