14 Mar 2017
#NoWallsInTech: I left Brazil to build a successful tech company that employs over 50 people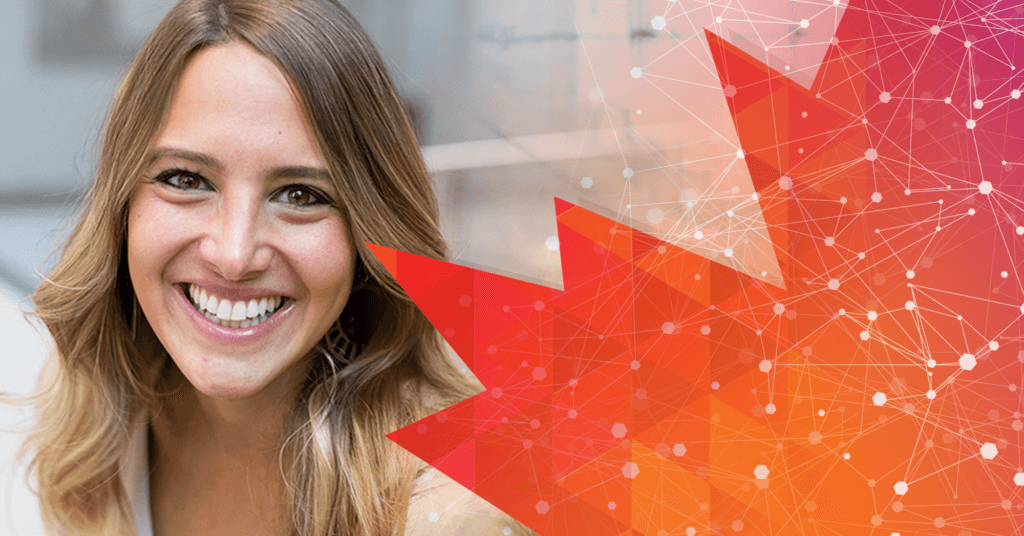 Created in support of the recent groundswell of Canadian tech leaders advocating for diversity, this series offers a snapshot into the lives of some of the incredibly talented people who have come to Canada from around the world — scientists and entrepreneurs who are working on life-changing discoveries, launching successful companies and helping us build our knowledge economy in innovative ways. #DiversityIsOurStrength
---
I grew up in Rio, Brazil, where I witnessed a level of poverty every day that I think most Canadians will never see. The warm climate means that people can survive on the streets, and the very poor live right alongside the very wealthy.
People in Canada without a formal education can still have a home, be employed and access healthcare. But the same is not true in Brazil because public programs and infrastructure don't exist in the same way. State hospitals have extremely limited resources and public education is inadequate.
I didn't grow up with the things that people here grow up with; kids at home played outside and used the beach as their fancy toy. Still, I was privileged to grow up in a family that taught me you can create a better future for yourself if you work hard to achieve your goals.
My parents worked endless hours to give me the best education they could afford, and that set the foundation for everything I've achieved in my life.
Discovering Canada
I first came to Canada when I was 15, arriving in Vancouver with my parents in July. I was struck by how beautiful the city was and amazed by the landscape, but also the simple fact that the streets were paved and that everything worked. I hadn't seen anything like it.
I immediately fell in love with Canada and told my mom that I was going to move there. I was still a teenager and barely spoke English, so my mom just laughed and shrugged it off.
In Brazil, because of cultural traditions and prohibitive costs, it's really unusual for kids to move out of their parents' homes, let alone to another country. But my mind was made up.
When I returned home, I spent the next two years working toward my goal of moving to Canada. I became obsessed with learning English, studied hard to take my SATs and got accepted to UBC! Then, I packed my bags and moved here.
Where no one knows your name
When I first arrived, I didn't know anybody. I barely knew myself — come on, I was only 17!
I moved into a dorm with 27 other girls, most of whom were international students from Asia, so every day I heard languages other than English. I quickly learned that one of the most beautiful things about Canada is that it's so diverse. A basic teenage comfort is finding people who are similar to you and forming a clique, but not knowing anybody forced me to step outside of my comfort zone, and I think this is where magic is always found!
This experience shaped me because I had to build a name for myself; I had to find mentorship by reaching out to other people who could help show me the way. I had no choice — there was no crawling back to my other life. My parents told me if I couldn't pay my own bills, I'd have to move back home.
I think that's why you see so many immigrants becoming successful business owners here: they have no choice but to succeed.
As with most people, immigrants are often intimidated by what they don't know. And rightfully so. Add to this the fact humans generally don't like change and the result is that it's just easier to segregate because it's where we all feel most comfortable.
But I urge each and every one of us to see that our differences — whether related to culture, race, gender or anything else — are actually our greatest sources of strength. Canada has a unique opportunity to use this strength to do things differently.
Creating opportunities for others
A decade later, I'm a Canadian citizen, as well as part owner and VP of Marketing and Business Development at BioConnect, a Toronto-based tech company that creates biometric products to provide people with a secure means of identification in anything from banking technology to enterprise security. Today, we employ a diverse team of more than 50 people, over half of whom come from international countries.
I view being an entrepreneur as my way of giving back to a country that has given me more than I could have ever asked for.
I hope to leverage my platform to become a leader in tech to influence change, and inspire other women and immigrants to achieve great things.
Filed Under