In addition to our paid staff, MaRS also engages a broad array of volunteer advisors to help mentor the startups that we work with. These advisors bring with them years of relevant industry experience and seemingly never-ending Rolodexes.
In MaRS Cleantech we have over 20 advisors who dedicate their time, energy and expertise to working with the early-stage companies that come through our door. From pitch coaching to financial projections and from identifying a first customer to finalizing manufacturing, our advisors are there every step of the way.
I'd like to highlight three of our advisors by sharing the unique knowledge and experience they bring to our team, as well as a little bit about what motivates them to volunteer with MaRS.
Harvey Coleman
Harvey Coleman advises a wide range of startup companies in all aspects of their businesses. He has over 40 years of experience in the information technology industry, having worked with companies ranging from startups to global multinationals.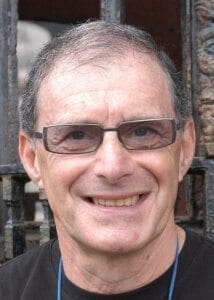 In the mid-1980s, Harvey was the head of pre-sales support for banking systems at the Olivetti Group and also contributed to the company's marketing strategy. Beginning in 1987 he spent 10 years variously responsible as managing director of the Acorn Group PLC, a computer manufacturer and fledgling designer of the ARM chipset in the United Kingdom; president of Olivetti Canada; president of Dell Canada; and executive vice-president of Geac Computer Corporation, a Canadian-based global software company, where he was responsible for companies in North America, Europe and the Far East.
In the last 10 years, Harvey has worked as an independent consultant to a variety of hardware, software, services, telecommunications, web and mobile-based companies, particularly startups. He has also operated as an interim executive in a variety of senior roles.
In the last six years, Harvey has been a volunteer advisor at MaRS, working with client companies in all sectors. Harvey brings his experience in the following areas to MaRS:
strategy and business planning;
product and business development;
operations; and
talent management.
"In my six years with MaRS Venture Services I have observed the organization's growth from a small group of professionals and volunteers with limited services into an organization with all that it now offers. Entrepreneurs arrive with their vast range of great ideas, but without the necessary knowledge, contacts or funds. MaRS helps them develop these areas over time to create real commercial successes and jobs in the province. What could be more exciting than that?"
Brenda van Ginkel
As a strategist, Brenda van Ginkel specializes in digital branding that cultivates business growth by identifying how to connect with people, educate those people about a company or product, and then invite them into a great brand experience. Brenda is aware of business and consumer behaviour trends in digital media and is able to uncover the audience insights that create compelling brands.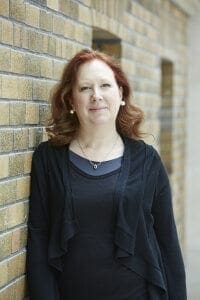 With her collaborative approach and her award-winning experience leading consumer brands, Brenda has helped organizations to manage change, develop effective practices for managing their digital and social presences, uncover new revenue streams and build successful brands proven by sales results.
Brenda brings her experience in the following areas to MaRS:
brand identity;
digital presence;
social media; and
content strategies.
"Being an advisor at MaRS has been like an immersion course in innovation. Being surrounded by brilliant people who are making a difference has given me valuable insights into the pain points for disruptive companies. It's taught me how to come up with brand and marketing answers in a creative language that teams can execute. Aside from meeting so many inspiring people, I've also learned to simplify traditional processes to make marketing more relevant and, as a result, I'm more nimble and adaptive."
David Bowden
David Bowden has held executive roles as the senior vice-president of commercial and residential markets for Direct Energy; the president of residential services for Sprint Canada; and the founding president of Empori.com. His management positions at Labatt, Canada Post, Bata Shoes and Warner-Lambert have included international postings in Europe, the United States and Latin America. More recently, David has held contract executive roles for strategic business transformation with clients including Sears, Consumer Impact Marketing, IceGen and Cavet Technologies.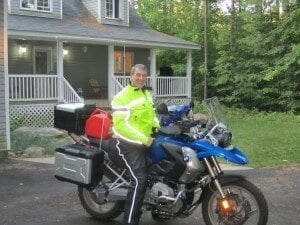 An active community volunteer, David has been the board chair of Habitat for Humanity Canada for the past two years, and has worked with the organization in Canada and overseas since 2002. He is a member of the governing council of the University of Toronto and of the board of directors of the Bata Shoe Museum. He is also a volunteer business advisor at MaRS. In 2013, David completed the Institute of Corporate Directors Not-For-Profit Program.
David studied industrial engineering at the University of Toronto and has an international master of business administration from the university's Rotman School of Management. He is a certified off-road motorcycle instructor and, in addition to English, is also comfortable working in Spanish and Italian. Together with his wife, Anne, and their two children, he has travelled and worked in more than 60 countries.
David brings his experience in the following areas to MaRS:
strategy development and implementation;
revenue growth and customer retention;
high-performance leadership teams; and
operating efficiencies.
"Perhaps the most interesting thing about MaRS for me is just how many people it connects. It never ceases to amaze me how many business colleagues I run into through MaRS, either those from years ago in other industries or those from unrelated business endeavours today. It seems that MaRS is a magnet for all kinds of creative talent and ideas, so that, for innovation in Ontario, all roads certainly lead to MaRS."
Read more