AEC Advisory Board
---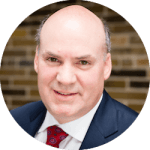 PAUL MURPHY  |  Board Chair, Advanced Energy Centre
Paul Murphy has been involved with the planning and operation of the Ontario and North American electric system for over 35 years.
Prior to joining the Advisory Board of the Advanced Energy Centre, Paul was President and CEO of Ontario's Independent Electricity System Operator, responsible for directing the reliable operation of the Ontario power system and for administering the competitive electricity market.
While with the IESO, Paul was the founding Chair of the Ontario Smart Grid Forum. The Forum brings together members from the utility sector, industry associations, non-profit organizations public agencies and universities to propose a vision for a smart grid in Ontario and examine the many components that comprise it.
Paul has a BSc in Applied Science from Queen's University and is a registered Professional Engineer in Ontario.
---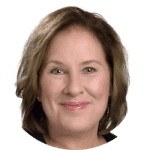 DR. ILSE TREURNICHT  |  Chief Executive Officer, MaRS Discovery District
Ilse Treurnicht is the CEO of MaRS Discovery District, a leading innovation centre located in Toronto. She oversees both the development and operations of the MaRS Centre and its broad suite of entrepreneurship and innovation programs.
Ilse joined MaRS in early 2005 from her role as President & CEO of Primaxis Technology Ventures, a startup-stage venture capital fund focused on the advanced technologies sector. Prior to Primaxis, Ilse was an entrepreneur with senior management roles in a number of emerging technology companies.
Ilse holds a DPhil in chemistry from Oxford University, which she attended as a Rhodes scholar. See more…
---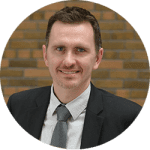 TIM GIBSON  |  Vice President, Smart Grid, Siemens Canada
As vice president of Siemens Canada's Smart Grid Division, Mr. Gibson is responsible for the daily management, direction and leadership of national Smart Grid activities , including Smart Grid Services, Energy Automation, and Rail Electrification.
Mr. Gibson joined Siemens Canada in 1999 as a service delivery manager for IT. In 2002, he moved into an operational role where he established the IT service desk outsourcing business for Siemens Canada, quickly growing this business to more than 500 employees. With the formation of Siemens IT Solutions and Services in 2006, he was promoted to director, Sales and Delivery for Canada.
In 2009, Mr. Gibson was appointed head for Transmission & Distribution Services in Canada. The T&D Services team provides local solutions in complete substation equipment installation and repair, electrical system planning software (PTI), training, consulting and Smart Meter installation and integration for Canadian utilities and industrial clients.
Most recently, Mr. Gibson assumed the role of vice president of the Smart Grid Division where he brings together his robust IT experience, knowledge of T&D Service, and background in the utility industry.
---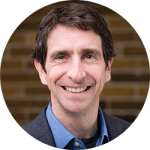 JON DOGTEROM  |  Venture Services Lead, Cleantech, MaRS Discovery District
Jon Dogterom leads Cleantech Venture Services at MaRS, assisting innovative Ontario-based companies in growing their businesses.
Jon has an extensive background in early-stage and high-growth alternative energy companies. Prior to joining MaRS, he led business development for Hydrogenics Corporation, where he focused on strategic partnerships, product development, and sales and marketing. He was also involved in the introduction and launch of the company's fuel cell and hydrogen generation divisions. Jon also previously worked with The Pembina Institute, leading corporate-consulting services on low-impact renewable energy and energy policy. In 1997 he co-founded Sustainable Energy Technologies, a leading Canadian provider of power electronics for the solar power industry. Jon is a member of the Ontario Smart Grid Forum.
Jon has degrees in civil environmental engineering from Queen's University and in marketing and product management from the MIT Sloan School of Management. See more…
---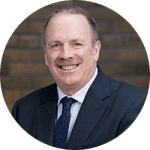 CAMERON SINCLAIR  |  Assistant Deputy Minister, Trade and Marketing Division, Ministry of Economic Development, Employment and Infrastructure
Cameron Sinclair joined the Ontario government as the Assistant Deputy Minister, Trade and Marketing in June, 2011.
As Assistant Deputy Minister, Cameron focuses on strategies to increase exports of value-added products and services to world markets, strengthen Ontario's economic brand recognition globally, leverage a network of international offices and attract new investment leads to the province.
Prior to this role, Cameron served as the Vice President of Marketing and Corporate Operations at SAI Global. The scope of his executive leadership responsibility included Corporate Operations, IT, Marketing and Product Management. While at SAI Global, Cameron led a transformation of marketing from brand awareness to lead generation that resulted in a significant contribution to the company's bottom line.
Cameron has also held senior positions at Bell Canada, Nortel Networks and AT&T Canada including roles in marketing, product management, operations and finance. Cameron has an Honours Bachelor of Commerce degree from McMaster University.
---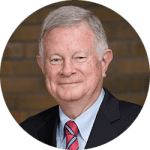 DAVID MCFADDEN  |  Counsel, Gowlings
David has played a key role in a number of initiatives relating to the power industry. He served as Chair of the Stakeholders Alliance for Electricity Competition and Customer Choice, a broad coalition of business and energy-related organizations including the Association of Major Power Consumers, Association of Exporters and Manufacturers, the Canadian Federation of Independent Business, the Electricity Distributors Association of Ontario, the Ontario Energy Association and the Association of Power Producers of Ontario.
David was appointed by the Government of Canada to serve as a member of the Electric System Working Group, which was part of the Joint Canada-U.S. Task Force established to investigate the power blackout that hit Ontario and much of the northeastern United States in August 2003. In June 2003, David was appointed to the Ontario Government's Electricity Conservation and Supply Task Force. The Task Force, which issued its final report in January 2004, provided a comprehensive strategy to meet the future energy demands of the province that has formed the basis of the Ontario current energy policy.
David was appointed by the Government of Jamaica to co-lead an investigation into the July 15th, 2006 blackout that cut off electricity supply to the entire Island. The report on the investigation submitted in December 2006 provides a blueprint for the enhancement of the reliability of Jamaica's power system.
David is a member of the Smart Grid Forum of the Independent Electricity System Operator. In April 2012, David was appointed by the Minister of Energy to serve on the Ontario Distribution Sector Review Panel, which has been mandated to review Ontario's Electricity Distribution Sector and to make recommendations to improve the efficiency of the sector.
David currently serves as Chair of the Board of Directors of Collus Powerstream and as Chair of the Canadian and International Advisory Boards of Fengate Capital. He is Vice Chair of the Board of the Ontario Energy Association and is a member of the Board of the Energy Council of Canada. He also serves on the Council for Clean & Reliable Electricity and the Advisory Council of the Waterloo Institute of Sustainable Energy. David was named the Leader of the Year by the Ontario Energy Association in September 2013.
---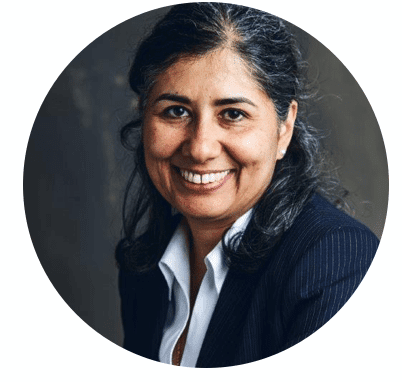 MALINI GIRIDHAR  |  Vice President, Market Development and Public Affairs, Enbridge Gas Distribution Inc.
Malini Giridhar is Vice President, Market Development and Public Affairs at Enbridge Gas Distribution, one of North America's fastest growing utilities with a customer base of more than 2 million households and businesses.
Malini is accountable for the company's strategic response to a lower carbon economy, which includes the advancement of renewable natural gas, compressed and liquefied natural gas for transportation, geothermal energy, and energy conservation. Malini also oversees the company's Cap and Trade program. In her previous executive role, Malini led the team responsible for Enbridge Gas' largest capital project, working collaboratively with regulators and other stakeholders to secure approval for a major pipeline reinforcement project in the GTA.
Malini is a Chartered Financial Analyst and has a graduate degree in Economics. She also sits on the Board of Directors for Utilization Technology Development (UTD) and the Canadian Urban Transit Research & Innovation Consortium (CUTRIC).
In addition to her day to day work at Enbridge, she is very passionate about the promotion of diversity, inclusion and personal development. Malini is an active supporter of Pathways to Education and YouthLink, which help youth at risk graduate from high school.
---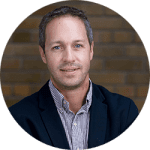 ROD LEVER  |  Vice President, Renewables and Extractive Industries, Cowater International
Rod Lever is currently VP with a mandate to lead and grow the renewables business at Cowater International, Canada's largest private sector international development firm. Cowater's business is to deliver aid projects in developing countries, in partnership with bilateral, multilateral and private sector donors and has completed over 400 projects in 65 countries.
Previous to Cowater Rod was at Export Development Canada (EDC) for over 16 years and built a unique skill-set related to Canada's economic interests in environmental industries and emerging markets. Rod possesses deep expertise in structured trade finance, doing business in difficult emerging markets, how to navigate and understand bilateral and multilateral agencies and how the Government of Canada's trade promotion apparatus works in practice.
Rod held a number of distinct roles at EDC over his 16 years in the organization. After close to nine years in government relations and EDC's Economics and risk assessment functions, Rod joined the International Business Development Group in October 2004 as Ottawa-based Regional Manager for Russia and the Commonwealth of Independent States (CIS), managing EDC's business in the CIS region and opened EDC's first representation in Moscow in January 2007. He led EDC's business group as Chief Representative for Russia and the CIS from Moscow until August 2010, when he returned to Canada to join EDC's Infrastructure and Environment group, with responsibility for leading EDC's cleantech strategy and managing several of EDC's strategic accounts in the infrastructure sector.
From 1997 to 1999, he held research positions at the Norman Paterson School of International Affairs (NPSIA) in Ottawa and Ottawa's Centre for Trade Policy and Law. Mr. Lever was born in Toronto, Ontario. He holds a B.A. (Hons.) from the University of Western Ontario and a Masters of International Affairs (International Political Economy) from the Norman Paterson School of International Affairs in Ottawa.
---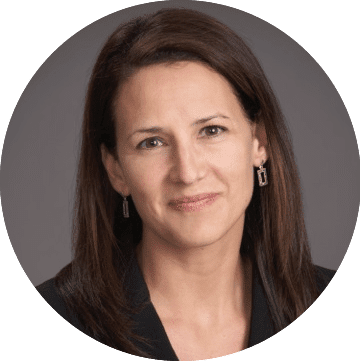 LISA DEMARCO   |  Senior Partner, DeMarco Allan LLP
Lisa DeMarco is a lawyer with over two decades of experience in law, regulation, policy and advocacy relating to energy and climate change. She represents several governments and leading energy clients in a wide variety of natural gas, electricity, pipeline, and energy storage matters before various regulatory tribunals, including the Ontario Energy Board and the National Energy Board. She has been an adjunct professor at Osgoode Hall Law School and lectures regularly. Ms. DeMarco also assists leading Canadian energy companies on domestic and overseas power project development, renewable power projects, alternative fuel projects, cleantech development and finance, energy storage, carbon capture and storage, corporate social responsibility, environmental disclosure, clean energy finance, and sustainable business strategy. She is ranked by Chamber's Global as one of the world's leading climate change lawyers and regularly attends and advises on United Nations Climate negotiations. She is ranked and repeatedly recommended by Lexpert, Expert Guide, International Who's Who, and Chambers Canada as a leading energy (oil and gas) and environment lawyer.
Ms. DeMarco has advised multilateral development banks and energy companies on deals and projects in India, Brazil, Sri Lanka, Thailand, Argentina, Chile, Peru, Ireland, Africa, Mexico, China, Russia, California, Alberta, Ontario, British Columbia, and Quebec. She plays an ongoing and active role in the development and drafting of energy and greenhouse gas emissions policy, regulation, and law throughout Canada, and in various countries around the world. She was appointed to the Premier of Ontario's now completed Climate Change Advisory Panel, Ontario's Clean Energy Task Force, and Climate Action Group. Ms. DeMarco is a member of the Board of Directors of Ontario Power Generation, the Advanced Energy Centre, and a former member of the Toronto Atmospheric Fund Investment Committee. She is currently on the editorial board of the Carbon and Climate Law Review. She is a graduate of the Western University (BSc. Hon. 1990), the University of Toronto (MSc. 1992), Osgoode Hall Law School, York University (LLB 1995) and the Vermont Law School (MSEL, summa cum laude 1995). She is called to the bar in Ontario and England.