Building Future Leaders
MaRS Discovery District prepares students to become tomorrow's leaders by providing K-12 teachers with the resources, networks and mindsets
 to build 
a 
culture 
of
 entrepreneurship
 and 
innovation
 within
 their classrooms.
This site is for educators from across the curriculum. It contains highly adaptable 
activity 
building 
blocks, 
teacher 
training
 opportunities, 
and
 information 
about
 our
 student
 programs. 
These
 are
 your
 raw
 materials—what you choose to build with them is up to you and your students.
---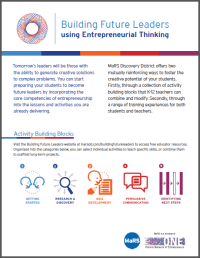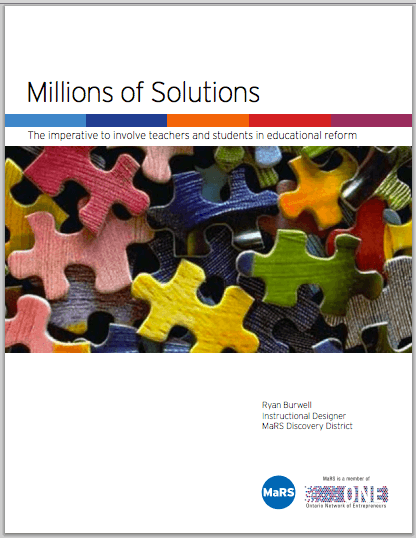 Featured story
The Laurentian Learning Centre in North Bay works with high school students who struggled in traditional educational settings. Watch what happens when these students collaborate with MaRS to reimagine school as an innovation centre.