Future Leaders Entrepreneurship Summer Camp for Teens
An innovative leadership day camp for teens in the heart of Toronto's Discovery District
---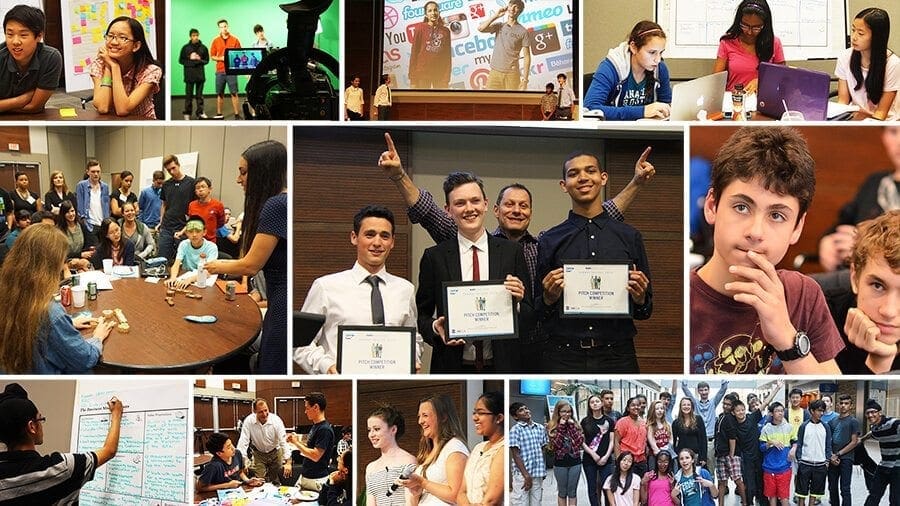 Lead the future, launch a company.
Think you can invent the next big thing? Well, we've got news for you—you can.
The MaRS Future Leaders Boot Camp is a week-long summer camp program for high-school students, where they will be taught the entrepreneurial mindset and be challenged to start a company in one week.
Students will collaborate with peers and mentors, and use the many tools available at MaRS Discovery District to see what it takes to be a successful entrepreneur.
The program is an opportunity to learn the foundations of entrepreneurship and experience the creative ideation process through prototyping, testing and pitching business solutions with the support of experienced entrepreneurs and dynamic teachers.
Still not convinced? How's this? MaRS will give $1,000 to the best idea that comes out of the camp.
---
"MaRS was so great… Totally changed my perspective and thoughts on entrepreneurship."
Who is Future Leaders for?
Future Leaders is for problem-solvers, dreamers, mad scientists, and anyone who ever ran a lemonade stand as a kid. This camp is fun, creative and intense—just like you.
---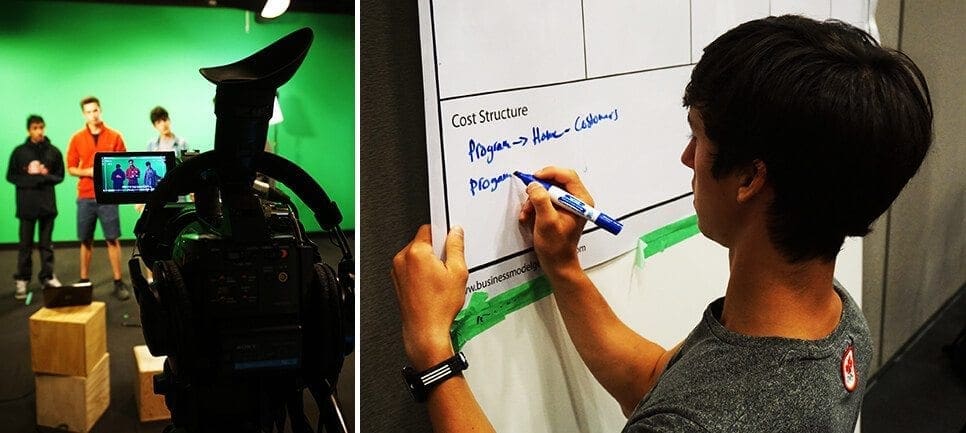 What will you learn?
"My child really enjoyed learning from other entrepreneurs' experiences. He liked the coaches, students and the positive environment."
Throughout the camp you will practice skills that are needed to take an idea from inception to reality, including:
Personal branding: Build your startup team by concisely and creatively explaining your unique value to potential collaborators.
Problem finding: Discover opportunities for unique solutions by digging beneath the surface of significant problems.
Customer discovery: Test and improve early-stage ideas by learning directly from the people those ideas are designed to help.
Business model development: Think strategically about the resources required to launch your idea, how you will engage your customers and how your idea will generate value.
Persuasive communicating: Harness the power of the pitch to grab people's attention in presentations, networking events, videos and social media.
Learn to:
Build these skills:

See problems as opportunities
Interview potential customers
Identify a target market
Create quick prototypes
Draft a business model
Present a compelling pitch

Communication
Team work
Perseverance
Creativity
Critical thinking
Resilience
Goal-setting
Pitch competition
On the final day of the camp, you and your collaborators will have 60 seconds to convince a panel of investors that your idea is a viable and creative solution to an important problem. If you have the best idea, we'll give you $1,000.
---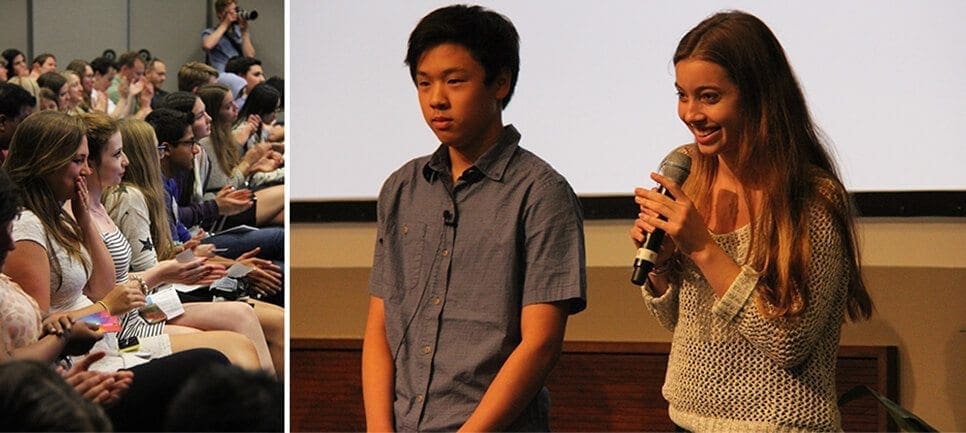 Program details
Cohort I: 13–15 years old
Cohort II: 16–18 years old
Tuition: $450
*Financial assistance is available to those that demonstrate need
Date: July 18-22, 2016
Location: MaRS Discovery District, 101 College St., Toronto, ON map and directions
Questions? Contact futureleaders@marsdd.com.
How to apply
Meet the speakers
Meet the facilitators
Testimonials
Media
Future Leaders is powered by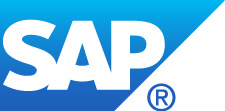 In partnership with