Dispatch from Future Leaders: Day 3
We're more than halfway done the Future Leaders one-week boot camp! It's clear that the group's ideas are growing stronger each day, as they continue to receive support and guidance from their facilitators Ryan Burwell and Chris Giantsopoulos. The skills the groups learned from Day 1 and Day 2 have enabled them to gain a clear understanding of their idea, helping them accomplish the activities planned for the day.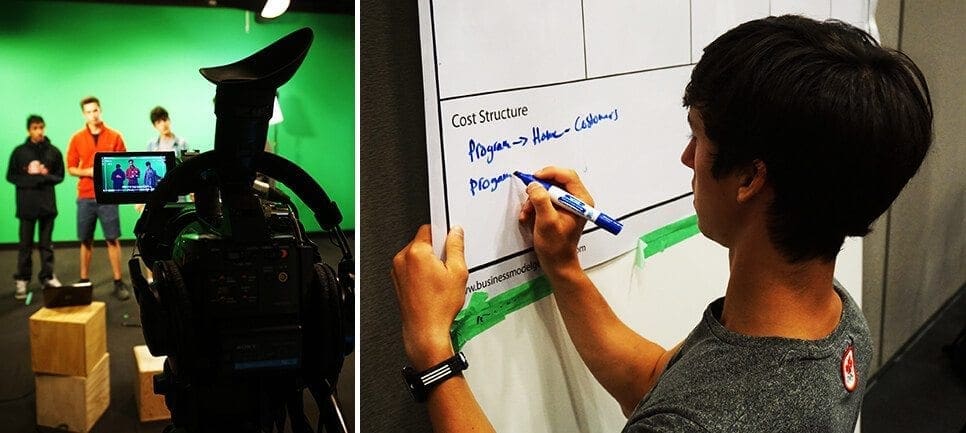 Discussing business models
Earlier in the morning, both cohorts were visited by Orla Garrique, co-founder and director of education and community management at DruMeBa Inc. Orla helps develop systems and software that assist with the development of social, communication and cognitive skills for children with autism. Their system provides a customizable interactive drumming platform that combines collaboration, behavioural therapy approaches and music. Orla worked with the student on drafting a business canvas model. Each group was challenged with determining key partners, activities and resources as well as their cost structure and customer segments.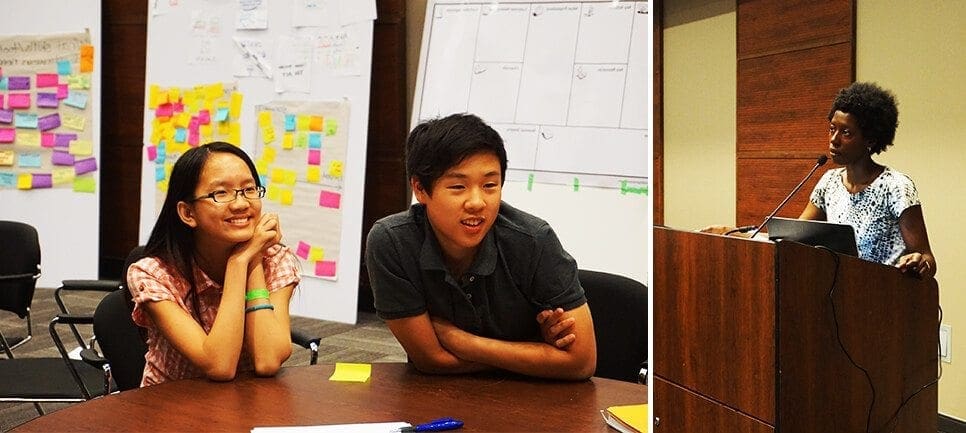 Filming promotional videos
The groups then began preparing for filming their promotional videos. The cohorts watched videos from past Future Leaders sessions and discussed their strengths and weaknesses. Ryan facilitated a conversation with the junior cohorts about what makes each video effective or ineffective and what each particular group could have done to improve their final product. The importance of vocabulary selection was stressed to the students, as well as having a concise value proposition. After writing scripts and practising with their groups, they headed to the Studio Y space to film their videos. These 30- to 40-second videos will be shown on Friday following the pitch competition.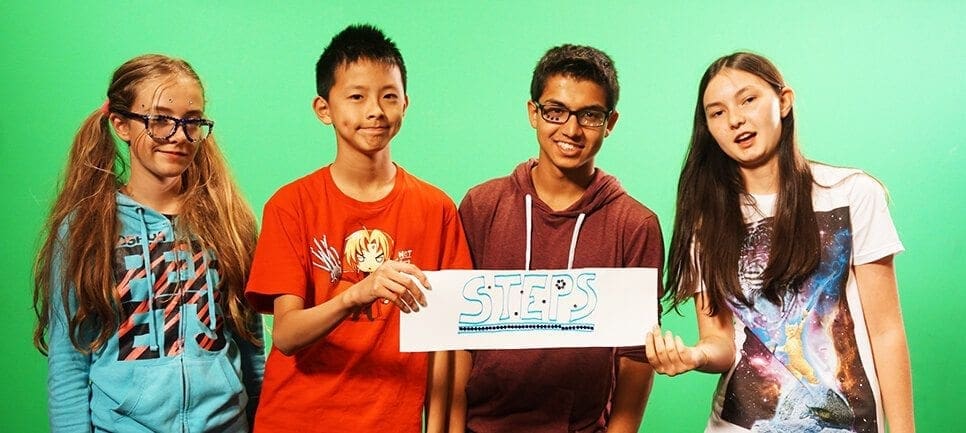 Learning about social media and sales
Jennifer Marron, the community manager at MaRS, stopped by to explain the art of social media to the groups. Jennifer explained the role that social media and blogging plays for companies. She stated that keeping in touch with customers and publishing content is a great way for companies to strengthen both existing and new relationships. Chris and Ryan ended the day by breaking down the concept of sales. They emphasized the importance of listening and identifying problems that potential customers might have, which are useful skills to have as future entrepreneurs.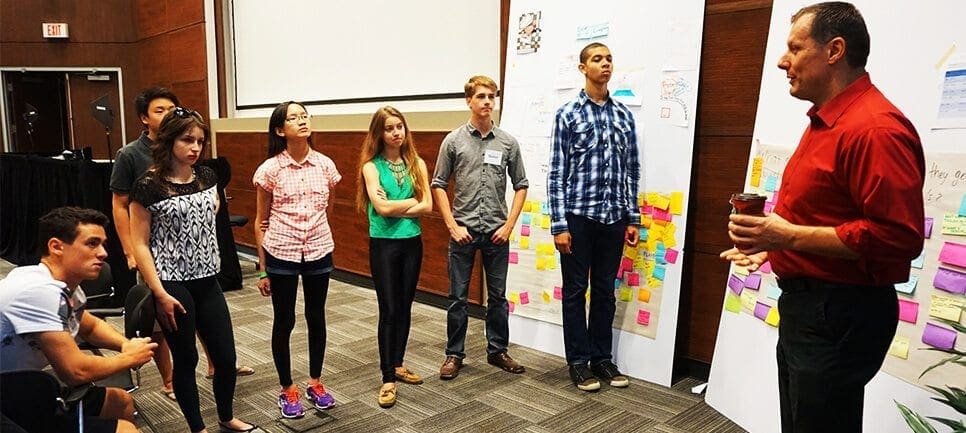 We will be posting content every day this week to cover the boot camp. Stay tuned for another dispatch from MaRS Future Leaders tomorrow when the group tackles risk and reward!
Sarah Aspler
Sarah Aspler was a Communications Assistant at MaRS. Sarah recently graduated with a bachelor of technology from Ryerson University in Toronto. See more…
Filed Under