A Global Meeting of the Minds: The Road Ahead for PSI Labs
"Who in this room thinks they're a contrarian?"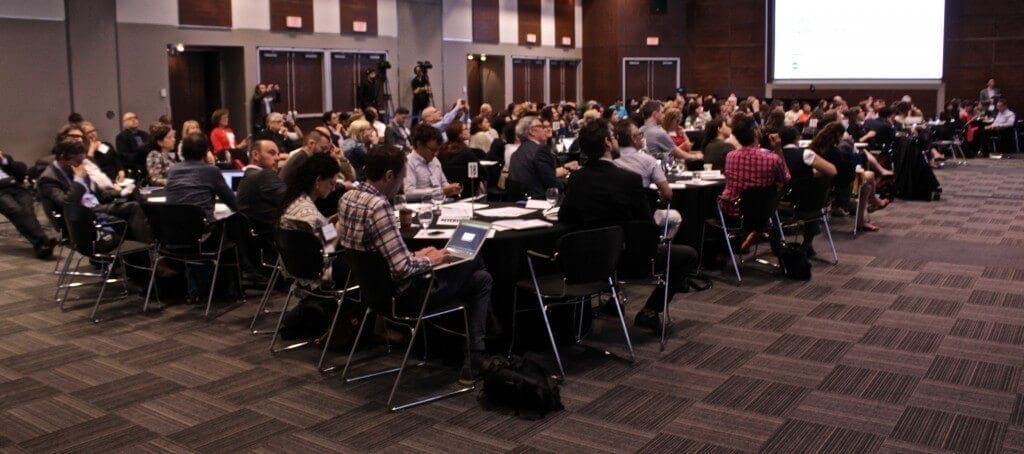 On May 26, at the Labs for Systems Change event at MaRS, Geoff Mulgan, CEO of Nesta, opened his keynote address by asking the audience this question. Many of the event's attendees raised their hands, which fit the Labs for Systems Change mindset. Lab practitioners are required to look at complex societal problems from unconventional perspectives to produce creative and impactful solutions, and, according to Geoff, "contrarians naturally disagree with things and [out of this] instinct, they are able to generate better ideas."
Labs for Systems Change brought together many outside-the-box thinkers to discuss, debate and challenge the new field of labs. The event resulted in abundant discussion on topics including functional lab challenges, lab values, institutional structure and new ways to impact public policy.
"Contrarians naturally disagree with things and [out of this] instinct, they are able to generate better ideas."
Global labs gathering
Labs for Systems Change is the public portion of this year's Global Labs Gathering, a now annual gathering of public and social innovation lab (PSI labs) practitioners from around the world. The event was the third and largest gathering yet, and was organized by the MaRS Solutions Lab in partnership with Social Innovation Generation. (The first meeting was held by MindLab in Denmark, and the second by Kennisland in the Netherlands.)
Labs for Systems Change brought together 50 international guests and 100 participants from across Canada. Designers, policy-makers, academics, consultants and lab practitioners all convened at MaRS to explore, expand and define the lab landscape. Distinguished members of the Canadian federal government and members of the Ontario Public Service were also among the attendees. The event was livestreamed in North America, Europe and Asia.
The notable lineup of guests included Frances Westley, director of the Waterloo Institute for Social Innovation and Resilience; Jari Tuomala, partner at The Bridgespan Group in New York City; Christian Bason, director of innovation at MindLab in Copenhagen; Beth Simone Noveck, director of The Governance Lab at New York University; and Adam Kahane, chairman of Reos Partners North America; among over 40 eminent international guests.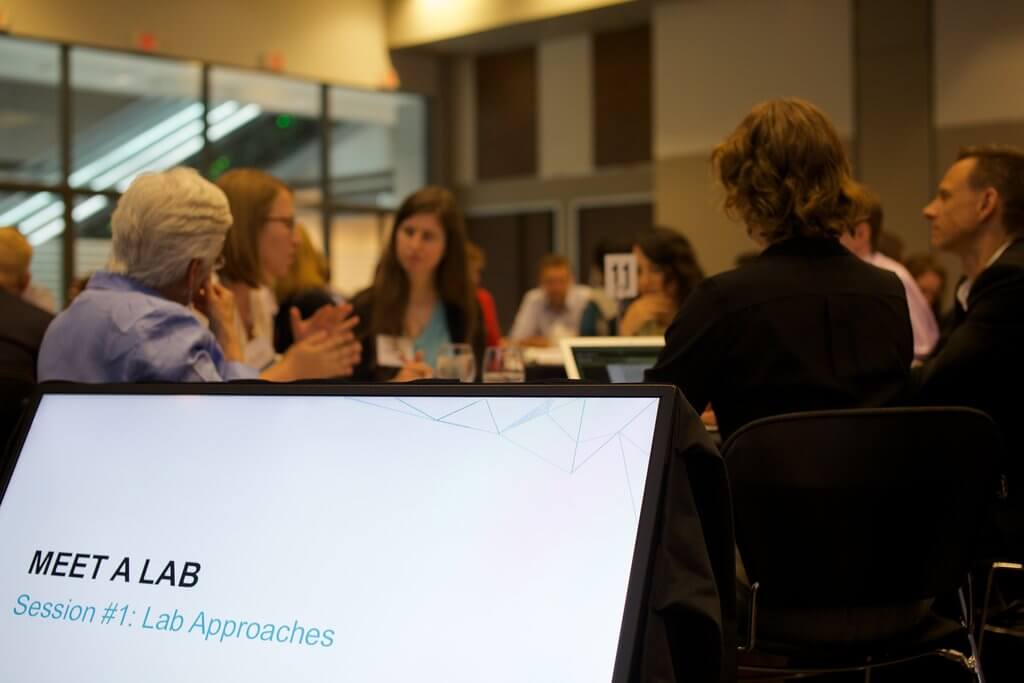 These guests participated as panelists and keynote speakers on three topics: the state of public and social innovation labs; design for public policy; and labs, governance and technology. Table discussions on lab approaches, the organization of the lab and the future of labs were also held throughout the day. These interrelated topics helped guide the event toward a productive conversation about the past, present and future of the labs field.
Current lab challenges
Although Geoff emphasized contrarianism as a quality that labs should have, it was not the only quality he spoke of. His more controversial point came from his understanding of Niccolò Machiavelli's works on political strategy. Geoff suggested that guile—that is, "cunning in attaining a goal"—is another quality that lab practitioners should have. His remark garnered a good laugh, but it also piqued the interest of the attendees, as guile would certainly come in handy when embarking on the long journey toward public-sector intervention and policy change.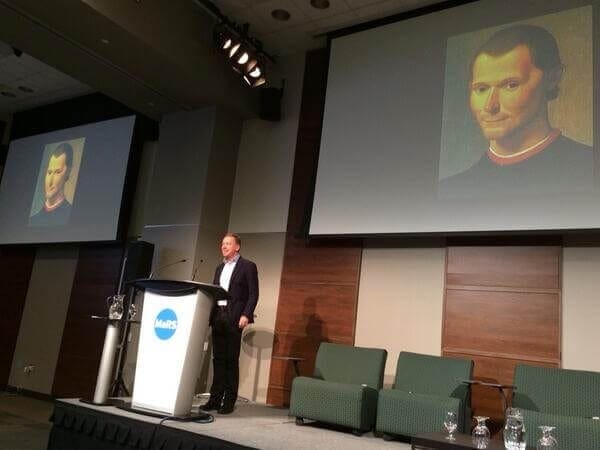 Laughs aside, the need for new strategies for approaching systems change through policy interventions is very real, and it is a need that was reflected by the large number of lab practitioners and public-sector innovators at the event. Labs for Systems Change created a platform for further developing the field of systems change labs by bringing together key players in the field to discuss the issues commonly faced by labs, as well as core concerns such as values, institutional structure and the future of this growing field. Moreover, many significant challenges were raised during the event, including prototyping, scaling, defining the metrics of success and change, creating a sustainable business model, and facilitating more networked ways of learning between labs to better share the key lessons learned along the way.
During the first panel, the institutional structure of labs (that is, whether labs should exist inside or outside of government) was a point of contention. Labs designing on citizen-centred, bottom-up processes and using tools such as big data and social physics are able to gather data outside of government. However, when labs are looking for resources, governments seem to be the key stakeholders and funders. Increasing funding options through outside sources like venture capital might be a way forward for some labs. Nevertheless, other attendees suggested that being inside or outside of government shouldn't matter, as long as labs were producing an impact.
Future lab challenges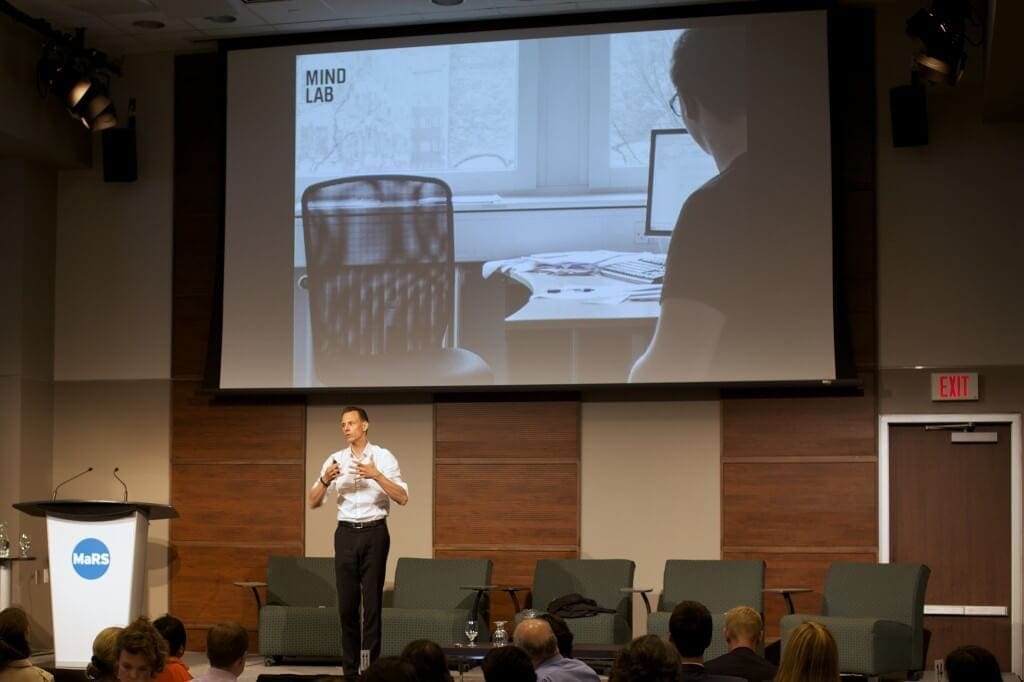 According to Christian Bason, director of innovation at MindLab, viewing policy as an impact instead of a strategy may "require having to change the entire policy." This might be one of the unintended consequences, whether good or bad, of systems change. If governments are ready to be open about addressing their challenges, labs need to help them to "expand the range and types of tools that government can use and expand, or create new tools if [current] tools are ineffective," he said. This ties into the idea of envisioning a new future for society through systems change lab experimentation and, as Christian explained, showing government how to "stop resisting change and [instead] embrace it."
This need resonated among event attendees. Labs and practitioners should be more than neutral facilitators. They should have a concrete vision of their purpose and use it to guide their decisions. Whether that vision is like that of Gabriella Gomez-Mont, director of Laboratorio para la Ciudad, who views Mexico City's citizens as being not "22 million mouths, [but] 22 million minds," or whether it is like that of Adam Kahane, who believes in checking one's biases at the door before getting involved in a project, having a concrete set of values or a manifesto can be beneficial to any organization or field. Having a vision provides a general foundation from which to grow.
If governments are ready to be open about addressing their challenges, labs need to help them to "expand the range and types of tools that government can use and expand, or create new tools if [current] tools are ineffective."
Overall, Labs for Systems Change was an incredible learning experience. The event was a forum for lab practitioners, policy-makers, designers, academics and consultants to interact and share their experiences in a collaborative environment. With so much cross-pollination of lab processes and systems change ideas, the potential for positive outcomes is immense.
Moving forward, lab practitioners will need to address the key challenges facing labs, including defining metrics, scaling solutions and building sustainable business models. Moreover, labs as a field should create a repository of systems change interventions in order to share information on what works, and use these interventions as concrete examples of lab results. Both of these actions will do more to enhance the field than simply spreading lab processes, as more is not always better and even an unintentional decline in quality due to quantity could hinder rather than help this relatively new field.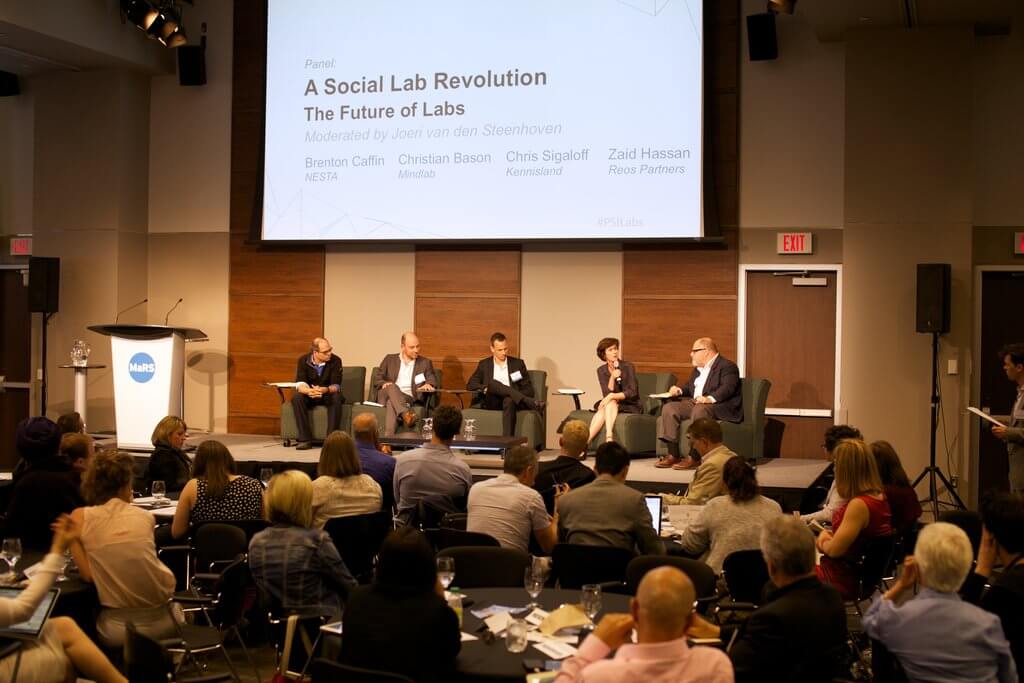 Filed Under