Cohort One
Personal and Project Highlights from the Cohort I Fellowship
Download (PDF)
---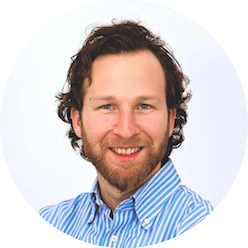 JAMES ARRON | Community: Markham, Dalhousie University, The HUB Halifax 
I am a social innovator with a love for locally connected, globally aware, and culturally vibrant communities. Whether starting up social enterprises like The Dupont (www.thedupont.com), or serving as an institutional entrepreneur within Dalhousie University, Halifax's Office of the Mayor, or the Nova Scotia Department of Education, I am always looking to strategically foster connections and collaboration amidst diversity. I was an inaugural Studio Y Fellow at MaRS Discovery District and was named one of fifteen Ashoka/American Express' Emerging Innovators. I have also been recognized as one of Atlantic Canada's top young innovators through the 21 INC program and has received various national awards for excellence in student leadership. You can learn more about my work, musings, and interests on my personal website at www.JamesArron.com. 
---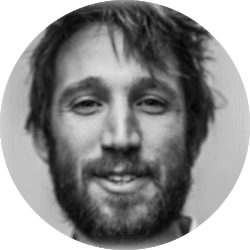 SCOTT BAKER | Community: Ottawa, McGill University, Green Party of Canada, Leadnow
I was born and raised on the wind-licked west coast of Vancouver Island, and did much of my growing in Central Canada's vibrant cities of Montreal, Ottawa and Toronto. Like many of my peers, 'home' is a dynamic and ambiguous concept. I am passionate about civic engagement and political empowerment, and have spent the past three years working in Ottawa and Western Europe with the Green Party of Canada, advising Leadnow in their early development stages, and developing the citizen engagement program for Clean Energy Canada at Tides Canada. What is a citizen? What does a politically empowered society look like? How do we learn to engage in democracy? These are some of the questions I'm looking to explore, tear apart and build upon at Studio Y.
---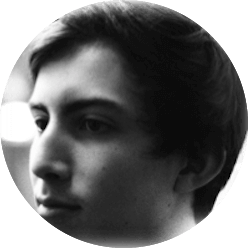 JORDAN BOWDEN | Community: London, McGill University, Liberal Party of Canada
Over the past two years I have been working on my B.A. in Urban Systems and Political Science at McGill University. Recently, I came to realize that the majority of my learning happens outside of the classroom. Last May, I founded 3D Co, a 3D printing services firm, which has been a huge success by my standards. I use low-cost 3D printers to create prototypes and architectural models for Canadians at a cost and speed that would have been impossible even a couple of years ago. Before founding 3D Co., I worked in the office of Hon. Deb Matthews, MPP, as a constituency assistant while living in my hometown of London, Ontario. I am fascinated by emerging technology, social finance, politics, and design—and I'm always excited to discover intersections between my knowledge and others. If you want to connect, let's get a coffee!
---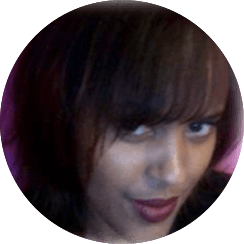 IDIL BURALE | Community: Etobicoke, University of Toronto, St. George, Women in Toronto Politics
As a politically minded Torontonian with a multifaceted identity, I was destined to study Political Science and Diaspora Studies at University of Toronto. Through that, I realized the power in having voice and agency; and telling one's personal narrative. Telling our stories and sharing our perspectives can enrich any conversation and offer complexities that can, as a result, bring some sense of clarity. A full-time status-quo challenger, different perspective giver and community builder, my personal pursuit is bringing marginalized voices to the forefront of political discussion. I am most concerned by the decline in voter turnout, lackluster public participation in policy direction, and the apathy that has resulted in voters no longer being able to relate to their elected representatives. I hope to spend my time at Studio Y learning 21st century engagement strategies and finding the nexus between information dissemination, personal efficacy, and community empowerment.
---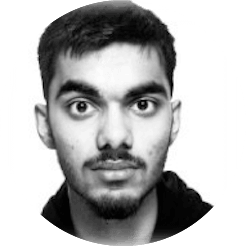 ASAD CHISHTI | Community: Kingston, Queen's University, TEDx, Awesome Foundation 
There was a path that lay before me but I decided to veer off it and embrace uncertainty instead. I'm joining Studio Y after over a year of being a wandering leaf, which was spent researching happiness. This year I'm focusing on home, specifically on how to build digital homes by understanding the feeling and essential structures of 'home' in the physical world. My beverage of choice is hot chocolate. Drop me a line anytime.
---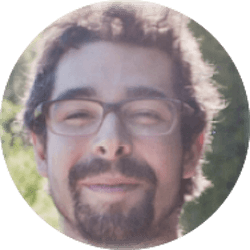 ROSS CURTNER | Community: Toronto, McGill University, Community Food Centres Canada 
At heart, I'm a facilitator, curator and purveyor of purposeful play. Putting these passions to work I've lead strategic planning retreats for cleantech investment and business development groups, created leadership workshops with community food organizations, consulted for government and recently, founded Adjacent Possibilities, an agency which connects artists and entrepreneurs to enable new approaches to complex challenges. Prior to the Studio Y Fellowship, I worked at The Stop and Community Food Centres Canada. When I'm not scheming of creative ways to address big issues, you can find me exploring Toronto's forests with the PINE Project.
---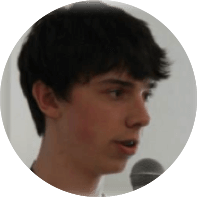 SHANE DABOR | Community: Brantford, TakingITGlobal, Junior Achievement 
I am an educator and life-long learner passionate about pedagogy, complex systems, edtech, STEM, entrepreneurship, and curriculum design. After graduating from high school I was unsatisfied with the current state of higher education so I decided to take a year off to pursue personal interests and develop myself as a self-directed learner. As one of the younger Studio [Y] fellows I had the unique opportunity to be mentored by a talented cohort with a wide range of expertise and interests and as a founding Fellow I was also in a unique position to help shape the Studio [Y] program for cohorts to come. Over the span of the eight months I engaged in a wide array of experiences with notable projects and learning experiences including: helping shape a Global Business Coalition for Education report on bringing education technology to marginalized populations, developing Studio [Y] through the "Learning and Development Team", and taking part in multiweek classes on design thinking and systems thinking. Currently I am a founding class student at Minerva, an innovative global liberal arts program which is radically rethinking higher education through advanced pedagogy, a rigorous interdisciplinary curriculum, and global cultural emersion.
---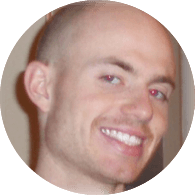 MARK DANCE | Community: Ottawa, Parliamentary Internship Programme, University of Edinburgh
I studied philosophy and humanities at the University of King's College in Halifax before working in a non-partisan capacity on Parliament Hill in Ottawa for a year. I've spent summers teaching and learning from Mexican migrant workers and aboriginal kids through the literacy organization Frontier College. I've been a Freelance reporter and commentator on politics, culture, sport, science and technology. I'm into podcasting, hockey, photography, writing, theatre, participatory democracy, history of science and ideas, print and radio, pedagogy, artistic expression, collaboration and evolutionary linguistics. I recently completed a graduate degree in the cognitive sciences at the University of Edinburgh.
---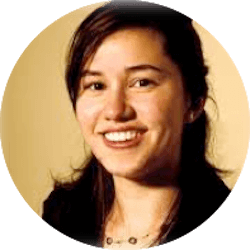 KAY DYSON TAM | Community: Toronto, United World Colleges, University of Toronto, Crossroads Collective
Eclectic, restless and politely persistent, I am a born-and-raised Torontonian who knows it's not the centre of the universe. For two years, I was the Business Lead and co-founder of Crossroads Collective, a web design and development firm. I have professionally blogged about talking to strangers (Hart House), work and vocation (One Alpha Avenue), and access, equity and learning skills (Life @ U of T). I also write poetry that sometimes gets published. Having worked for two years as an employment counselor at WoodGreen Community Services, I plan to use my time at Studio Y to hone new approaches to youth unemployment. A graduate of Pearson College, I attended on full scholarship as one of 200 students from over 100 countries. I am pleased to join Studio Y on hiatus from my final year in Psychology, Peace and Conflict Studies, and English at Victoria College, University of Toronto.
---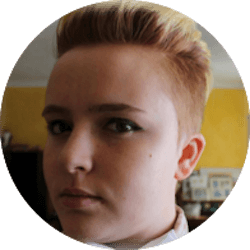 ERIN EDGHILL| Community: Toronto, Mary Ward Catholic Secondary School, Supporting Our Youth
I enjoy music, writing, and learning about different communities in Toronto. I just graduated from Mary Ward Catholic Secondary School where I helped start and co-lead the student-run Gay Straight Alliance, wrote for the school paper, The Mary Ward Planet, was captain of the Varsity Soccer Team, and was a member of the Varsity Golf Team. During my time at Mary Ward I also participated in the Ontario Youth Soccer League and SOY HEAT (Human rights Equity Action Team) through Supporting Our Youth, in Toronto. I am enthusiastic about social rights, equity, how youth can change the world, the role of education in our lives, as well as learning about anti-oppression and self-expression through art.
---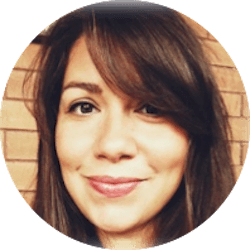 EMILY FINNIE | Community: Brantford, Queens University, Toronto Rape Crisis Centre, Next Up
I'm passionate about the intersections of girls' and women's rights and social innovation, social justice, access, equity and systems change. Having worked at non-profits, social enterprises, rape crisis centres, high schools and universities, I have over five years of experience in community engagement, youth outreach, research, collaboration and change-making across sectors. Most recently, I've worked as a counselor and advocate with young women surviving sexual violence, and as a research assistant looking at feminist-informed outcome/assessment measures that capture the value of approaching community work from an intersectional feminist lens. I love exploring how social innovation can impact the lives of girls and women, build resiliency, dismantle barriers, change systems, challenge perceptions and transform society. I'm interested in girls' and women's leadership roles in change, and spaces where women and girls are supported as drivers of innovation. I couldn't be more thrilled to join the first Studio Y cohort at MaRS!
---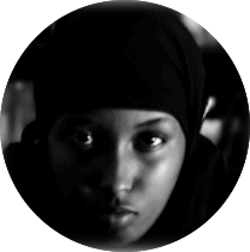 FADUMA GURE | Community: Toronto, Outburst!, Speak Sudan, The People Project
I am a multidisciplinary artist, an athlete and an activist. In the last three years I have taken part in community organizing, volunteer work abroad, and sharing skills I have acquired from my wealth of experiences in my life with other youth in my existing communities. I like to think of myself as life's student and my own teacher.
---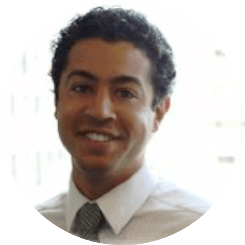 AARON HOHN | Toronto, Centennial College, Aboriginal Professionals Association of Canada
An adventurer at heart, I am always looking for the next challenge and opportunity to grow. I graduated from Centennial College after studying Business Marketing. I have worked at TD Bank for four years delivering on a range of projects that impact customers, including new technology, process improvement, fundraising and community partnership. I am passionate about social change and using new ideas and technology to solve social issues. I am part of the Aboriginal community and have worked on projects and initiatives that create opportunities for young people in areas of literacy and career development. I am interested in building businesses that generate profit and social value for the communities they serve. My idea of fun is playing billiards, tending to my garden, hanging out with friends, travelling to new places, learning new things and playing just about any kind of sport!
---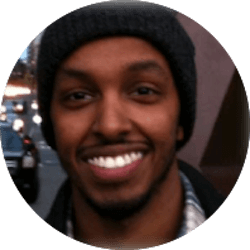 OMER ADAN ISMAEL | Community: Scarborough, York University, Second City Toronto
Born and raised in Scarborough, I have always been one to question why things are the way they are. Over the past few years, I've asked: Why are poverty levels growing in a world full of excess and consumption? And, Why are feelings of isolation on the rise in densely populated centers such as Toronto? This spring I will graduate from York University with an Honours Double Major in Political Science and International Development Studies. Most of my career has been devoted to working as a youth arts programmer with various arts groups in the city and working with the city of Toronto's Community Crisis Response Program as a Safety Development Coordinator. In my free time, I'm a lover of comedy who is currently practicing improvisation at Second City's Training center. With Studio Y, I plan on developing programs for youth to learn valuable skills through unorthodox methods.
---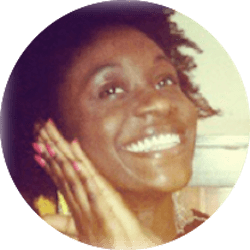 ANIQUE JORDAN | Community: Toronto, York University, Laidlaw Foundation, Say Word
Constantly asking myself what it would look like to build a world where creativity was honored and business was freeing, I grew passionate about imagination and alternative economies. At nineteen, working with over a hundred young business owners, I co-innovated one of Toronto's first for-youth by-youth social enterprises leading to a yearlong internship in Ecuador. There, I taught dance and developed a business model of cultural enterprise for the department of culture. I have since worked in Barbados and South Africa exploring the intersections between survival and creative economies. While completing my degree in International Development, I was invited to represent Canada at the 1st World Afro-Descendant Youth Summit in Costa Rica. As a multi-disciplinary artist I co-directed the documentary, Counter Classroom, a response to the 1996 political film, The Color of Fear, and recently have been working on, Born at the Edge of an Arrival, a performative multimedia bio-mythology of Afro-Caribbean mass arrivals. In short, I am an enterprising artist obsessed with the writers of Greys Anatomy and generally laugh at anything.
---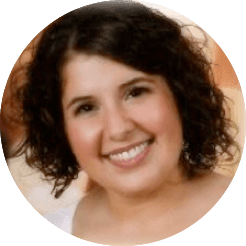 MELISSA KARGIANNAKIS | Community: Sault St. Marie, Western University, Faculty of Health Sciences Students' Council
I am who you were 5 or 10 years ago: full of energy, a little idealistic, and fully confident that I will impact the world. My friends will tell you the sky is not my limit because I transform the impossible to possible by sheer force of will. My motto—overreach: do things beyond your current capacity—drives me to reach above my abilities today to shape my abilities for tomorrow. Some people say it takes a village to raise a child, but it has taken an entire province to raise me. Hailing from Sault Ste. Marie, I have gained adoptive families from London and Burford to Mississauga and Burlington. I am a 1⁄2 Italian & 1⁄2 Greek creative thinker. I love to problem solve, talk, and learn. Far beyond the Master's of Health Information Science I am currently completing, I transcend what is expected and not afraid to take risks toward a better future. I have a history of radical leadership in my communities that I hope to carry forward in my career trajectory. My long-term career goal is to revolutionize healthcare and education systems. Most of all I am connector, and interested in connecting with you.
---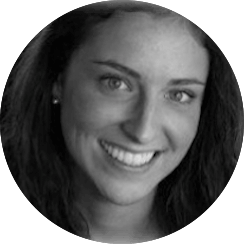 MARTINA MARSIC | Community: Mississauga, Queens University, Toronto Youth Food Policy Council
I am a self-starting student of business, urban planning and food systems. I am interested in the powerful intersection of individuals and technology and how this had led to the rise of micro-entrepreneurship. Further, how this can be applied to implement solutions to regional food crises. I graduated from the Queen's School of Business and most recently am at York University completing a Master of Environmental Studies in Urban Planning. My past experience includes working as an economic analyst for the payments industry, in brand development for the food processing industry, and in organic farming in California. Currently, I am working on a startup that blends e-commerce software with regional food hub distribution to address the changing ways we interact with our food and its effect on local economies.
---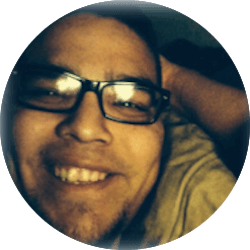 DAKOTA COLT MESHAKE | Community: Confederation College, Thunder Bay, Ontario Federation of Indian Friendship Centres
Born and raised Aboriginal Canadian, I am from Northern Ontario. It was here that I was first introduced to the youth program with the Ontario Federation of Indian Friendship Centres. Over the last decade I've been volunteering and participating with its youth programs. I grew up with my Ojibwe culture close to my heart. In the summers I travel around Ontario and to parts of the US participating in Aboriginal cultural events with drum groups that I sing with. I've been singing and dancing my whole life. In 2010, my drum group won an Aboriginal Peoples Choice Award for best Tradional Pow Wow CD. I am passionate about my culture, working with youth, and continuously bettering myself. I love to travel, meet new people, and explore the world. I follow the Seven Grandfather teachings and I'm always happy to share my culture with others. Miigwetch.
---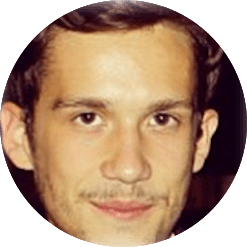 ANDREW PAWLUCH | Community: Sudbury, University of Toronto, Ministry of Education
A curious and critical thinker, I am a staunch believer that paradox is engine of the insight. Following my graduation from the Science and Technology Enrichment Program, I studied philosophy and international relations at the University of Toronto, specializing in Neo-Platonism and metaphysics. To ground my affinity for the abstract, I worked as a Student Success policy advisor and program implementer with the Ministry of Education, where I honed an expertise in Student Voice. I have a passion for education and the dynamic nexus between policy and practice, especially as it concerns youth empowerment. I revel in thought experiment and hearty debate, always with a view for counterintuitive solutions to challenging problems. I am immensely humbled and enthused to join Studio Y and am confident of the outcomes that will arise from this truly innovative program.
---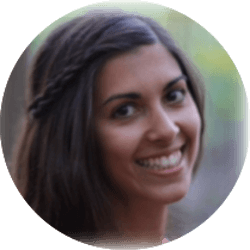 KELSEY RIDEOUT | Community: Ottawa, University of Guelph, Evergreen Brickworks, Canadian Roots
I believe that creative writing and the arts are a critical pathway towards forging social change. While studying International Development at the University of Guelph, I worked as the News Editor for the university paper, which led to opportunities to write for non-profit organizations about food, alternative farming methods and climate change in the Arctic. Upon graduating, I set out to train artistically and moved to Toronto. Since then, I've studied creative writing at Firefly Creative Writing, the University of Toronto, and the Humber School for Writers. My hope is to create pieces that serve as a platform for engaging in the study of intersectionality, of envisioning modalities and systems of oppression through a lens of compassion, movement, and creativity. For me, exchanging stories with people from diverse communities fuels an artistic practice. I've learned and lived in places like Zambia, Guatemala and Moosonee. Since electing Toronto as my new home, I've developed several obsessions: excessive amounts of coffee, cycling, picnicking and frequent attempts to execute the perfect headstand. Please feel free to drop me a line.
---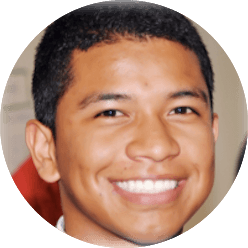 OREL RUIZ | Community: Welland, Niagara College, Local Immigrant Partnership Committee
I was born and raised in Cartagena, Colombia where I attended high school and started post-secondary studies in international business and finance. I immigrated to Ontario in 2008 and attended Niagara College, earning an Advanced College Diploma in Business Administration-International Business. While there, I served as student member representative in the GradSmart Alumni Committee. I then completed my undergraduate degree at Niagara University, where I was inducted into the Beta Gamma Sigma International Honour Society. For the past few years, I have sharpened my project management skills working as Project Officer in Niagara College's Co-op and Graduate Employment office. Most recently, I joined the Workforce and Business Development Division of Niagara College as Manager of funded projects. Outside of academia, I am an avid traveler, a lover of good food and curious to explore new cuisines as long as they are not spicy! My passion revolves around social issues pertaining to immigrants.
---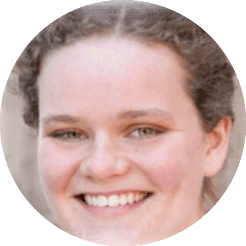 BRIANNA SMRKE | Community: Hamilton, McMaster University, 3M National Student Fellow, SiG @ Waterloo
I'm a colourful, driven integrator with a sense of humour. I've spent the last few years chasing the idea of complexity, trying to understand how parts combine to form wholes, and how we can build systems that are better for everyone. My quest has taken me to lectures about exoplanets, a summit about mining futures in Sudbury, an international entrepreneurship competition in San Francisco, a forward-thinking university in Hamilton, the doorstep of a social innovator in Bhopal, India and now to my hometown, Toronto, for Studio Y. Nearing the end of my degree in Arts & Science at McMaster University, I feel ready to start building the spaces, narratives and experiences that we can use to shift society into a boundlessly better place. My works in progress include a comic book about complexity and a social innovation student collaboratory in Hamilton.
---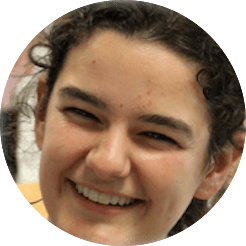 LEXI SPROULE | Community: Hamilton, McMaster University, Engineers Without Borders
I am a native Torontonian who loves being in the sun. For the past few years, as I work on my Arts & Science degree at McMaster University, I have sought to learn about the enormous diversity between people and communities, both locally and internationally. This has taken me to Cuba, India, Western Europe and across the Eastern U.S.A., as well as to new communities of Toronto and Hamilton. In 2012, I spent four months as a Junior Fellow with Engineers Without Borders, working with a Ghanaian team to develop a mobile-based information service for small-holder farmers. Writing, arts-based reflection and graphic novels are all things I deeply enjoy. I love people and am guided by a wish to contribute to strong, peaceful and reflective communities of happy and healthy individuals.
---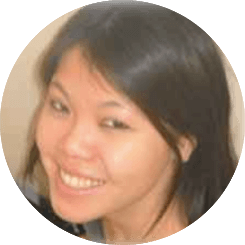 LAURA SUEN | Community: Missisauga, University of Toronto, Canadian Association of Physicists
I'm a physicist who completed my Hon. BSc from the University of Toronto, double majoring in physics and cellular and molecular biology. My research experience spans the fields of dark matter, anti-matter, lasers, gamma radiation and biophysics and I've worked in several world laboratories. Of my more eclectic life experiences, I've now appeared on two TV shows, scuba dived in the Pacific Ocean in the middle of winter, played boggle while skydiving, been robbed in Spain and have worked inside a Liberian refugee camp. A thrill-seeker and traveller at heart, my work and volunteering initiatives have taken me all over the world. On my spare time, I enjoy keeping active with wushu kung fu, krav maga and snowboarding. I'm a huge video gamer and play a variety of strategic games competitively. My greatest passions are creative writing, visual art and journalism.
---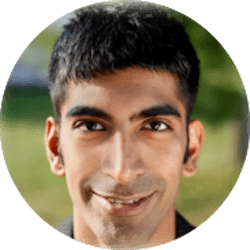 ABID VIRANI | Community: Toronto, University of Guelph, Top 20 Under 20, Hope In The Fight
A fantasy book, a camera, and a good meal will always make my smile. I am joining Studio Y after realizing that I love building things, having been involved with non-profit and for-profit startups. With a group of friends, for about eight years, I worked on various philanthropic projects under the umbrella of Hope In The Fight. We worked to develop education and clean water projects in Tanzania, Cambodia, Lesotho, and Kenya, an accredited Grade 12 Issues in Human Rights program, and raised funds for organizations like Free The Children and Bracelet of Hope. Through those experiences, I found a love for people around the world and telling their stories, especially through film. I graduated from the University of Guelph after studying international development and am particularly passionate about health, happiness, and the commonalities between people despite economic differences.