capital raised by MaRS-supported companies since 2008
people employed by MaRS-supported companies in 2020
revenue generated by MaRS-supported companies since 2008
Who we are
MaRS is North America's largest urban innovation hub
Occupying 1.5 million square feet in downtown Toronto, MaRS is a diverse community of more than 120 tenants, including research labs and global tech companies, each selected to create a community that is collaborating on real solutions to important problems.
The work carried out by the innovators in our community is making innovation mean something again. For example, it helps streamline our healthcare system, reduce the effects of climate change, unlock new cures for disease, envision the jobs of the future, improve mobility in crowded cities, and provide food and clean water for a growing population.
Who we are
Our purpose is to help innovators create a better world
Vision
MaRS is the engine for Canada to lead in the innovation economy
Mission
Drive positive global impact as the partner of choice for entrepreneurs and the innovation community
Values
Results-driven
We hold each other accountable to deliver meaningful outcomes to our stakeholders.
Boldness
We set ambitious goals and relentlessly pursue them with urgency.
Intellectual honesty
We listen with curiosity and speak with integrity.
We before me
We put collective impact first.
Respect
We foster a diverse and inclusive workplace, embracing all with care and consideration.
Our story
Reinventing the future
Built on the site where insulin was discovered, MaRS was founded in 2000 by a group of 14 civic leaders driven by a passion for the possible. They donated $14 million and rallied further support from government, corporations and the University of Toronto to create MaRS.
Our building opened in 2005 and is now home to a curated mix of startups, global corporates and leading research labs. To meet demand from Toronto's burgeoning tech ecosystem, MaRS opened its West Tower expansion in 2016, doubling the building's size. And we have plans to grow again, with a new space for scaling startups on the city's waterfront set to launch in 2022.
Learn more in our report: Meaningful Innovation
Driving the new economy
At MaRS, we believe innovation should be more than just a word that's thrown around. Our mission is to make it mean something again — through work that is purposeful, necessary and done to make the world a better place.
The companies we support build new technologies not only to create jobs and economic prosperity, but to tackle big problems and improve people's lives.
These companies are creating well-paying jobs in communities across Canada. Since 2008, MaRS-supported companies have contributed $11.6B to Canadian GDP.
Who's Involved
The MaRS leadership team:
Yung Wu
Yung is CEO of the MaRS Discovery District, one of the world's largest innovation hubs, and Canada's premiere science and technology innovation ecosystem. The MaRS innovation community has raised over $16.7B in capital, generated over $9B in net revenues and contributed over $30B to GDP since inception, currently employing over 32,600 people in the health, cleantech, fintech and platform technologies sectors, and at all stages of growth.
As a serial entrepreneur and investor, Yung has built breakthrough scale-stage companies in enterprise software, mobile analytics and big data, media and entertainment, technology services and biotech. He is a co-founder of two not-for-profit organizations, the Coalition of Innovation Leaders Against Racism (CILAR) and DifferentIsCool (DiSC). Yung currently serves on the boards of OMERS, the Toronto Region Board of Trade, Antibe Therapeutics Inc. (TSX: ATE) and is a member of Green Shield Canada. He is a Governor in Council appointee to Canada's Net-Zero Advisory Body.
Yung has been recognized as one of Canada's "Top 40 under 40" and for leading one of Canada's "50 Best Managed Private Companies" in the nation. Yung has a B.Sc. Computer Science, Economics and Mathematics from the University of Toronto and is a graduate of the Entrepreneurial Master's Program at the Massachusetts Institute of Technology, the NACD Cybersecurity Oversight Certification Program at Carnegie Mellon University, a member of MENSA, the Young Presidents Organization (YPO) and the Institute of Corporate Directors (ICD.D).
André Allen
André Allen
Vice President, IT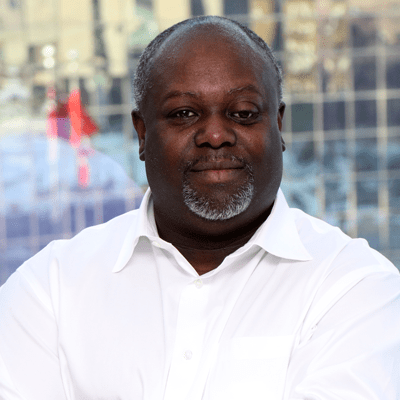 André is Vice President of IT at MaRS, where he is responsible for all internal systems, networks and applications used by MaRS staff. He is also responsible for cybersecurity and privacy, and serves as Chief Information Security Officer and Chief Privacy Officer. He is an experienced technology leader with over 20 years leading diverse technology teams. André also has experience as an entrepreneur in the IT managed services industry. 
Before joining MaRS, André worked in a number of businesses and not-for-profits leading IT functions, including Unilever, CIBC, Brookfield Real Estate Services, Sirius Satellite Radio, Hyundai Auto Canada and CIFAR. 
Nicole Barry
Nicole Barry
Chief Financial Officer & Chief Administrative Officer
Nicole is a Chartered Professional Accountant, recipient of the CPA Early Achievement Award, and has been featured as a 'Top 40 Under 40' in the national CPA Magazine.  She completed an MBA from Laurentian University, a BBA from SAIT, and the Certified General Accountant's Designation. Nicole has worked in senior leadership roles within finance and operations for over 20 years and has had a variety of experiences including large corporate, public sector, not-for-profit, academia, and is the founder of two startups. Nicole is passionate about creating value and impact while utilizing ESG strategies. She is an active community volunteer having served on a variety of boards and committees in the professional and social services and arts sectors.
Christine Bomé
Christine Bomé
VP, Public Affairs
Christine currently leads government affairs for the MaRS Discovery District and is responsible for managing government relationships and driving public policy initiatives.
Christine brings extensive experience managing complex public policy issues across the charitable, government and corporate sectors and is recognized for developing public policy responses to pressing environmental and social issues including food waste reduction, product and packaging stewardship, and food insecurity. 
Christine served as Director, Strategic Business Initiatives with Second Harvest, Canada's largest food rescue organization. Her work there led to the release of The Avoidable Crisis of Food Waste, a ground-breaking report that identified the scope and scale of food waste in Canada. 
Christine was also Senior Director of Public Affairs with Walmart Canada, where she led government affairs and sustainability and community involvement activities.  Her accomplishments in that role include identifying strategies to reduce food waste across the company's supply chain.
Christine's record of public service includes serving as a founding director of the Board of Canadian Stewardship Services and recently served as a Director on the Resource Productivity Recovery Authority.
Nina Gazzola
Nina Gazzola
SVP, Innovation Hubs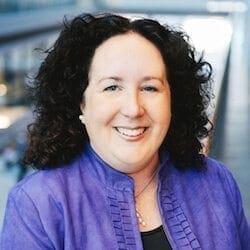 Nina Gazzola is responsible for MaRS Centre operations, with a special focus on tenant satisfaction. She also oversees leasing.
Nina was the first employee of MaRS, joining in March 2000. Previously, Nina worked in special projects for the Deputy Minister of the Ontario Ministry of Energy, Science and Technology and for the Dean of Students at Wilfrid Laurier University. Nina holds a BA in Political Science and Administration from Wilfrid Laurier University in Waterloo, Ontario and is a member of BOMA (Building Owners and Managers Association).
Contact:
T 416-673-8112
F 416-673-8181
Email: ngazzola@marsdd.com
Mark Hyland
Mark Hyland
SVP, Marketing, Business Development and Growth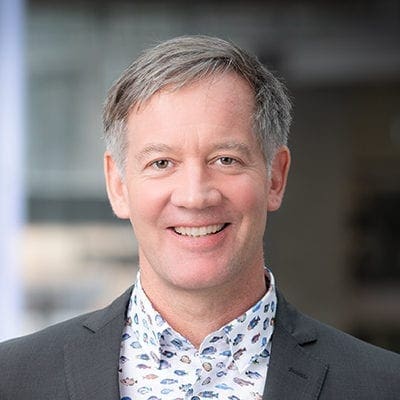 Mark Hyland is SVP of Marketing, Business Development & Growth, where he is responsible for marketing & communications, content development, product strategy & lead generation and business development. Since 2019, Mark has been advising ventures as an Executive-in-residence, and most recently leading Business Development at MaRS.
Mark is an operator, entrepreneur and investor who specializes in starting and scaling businesses. He has over 25 years' experience in tech and media, including more than 11 years as a sales and marketing executive at Quickplay. Mark is known for driving international expansion and streamlining sales processes. As an investor, he is the general partner for High Park Angels, a fund for early-stage B2B startups.
Mark's early work experience includes a number of firsts: launching web-based advertising in Canada at Shift magazine, expanding the web presence and digital video syndication strategy at CBC, and forging several cross-media interactive TV experiences for programs like Hockey Night in Canada, and social media pioneer ZeD.
Mark holds undergraduate degrees from McGill University and Dalhousie University, and an MBA from the Rotman School of Management at the University of Toronto.
Krista Jones
Krista has been the driving force behind the creation of Momentum, a MaRS program helping scaling Canadian companies reach $100 million in revenue by 2024.
Krista has been a passionate innovator and builder of technology-based businesses for over 30 years. She has spent her career working in and advising over 200 organizations, including public companies, high-growth firms and startups.
Krista is an engineer, entrepreneur, mentor and expert problem solver. She has a unique combination of strategic, technical, operational and marketing expertise. And she is known for her comprehensive knowledge of the existing and emerging enterprise tech stack (architectures, technologies) and commercialization practices. Her greatest joys come from working with and learning from diverse, talented and ambitious people, as well as being a mother to three amazing young adults.
Susan McLean
Susan McLean
VP, Venture Success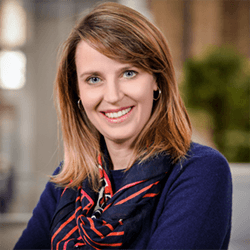 Susan is VP, Venture Success, with MaRS Venture Services, where she is responsible for operational effectiveness, client service orientation and the implementation of strategic priorities across the Venture Services team.
Susan brings a wealth of experience in the innovation sector to her role, most recently with Ontario's Ministry of Research and Innovation/Ministry of Economic Development, Employment and Infrastructure (MRI/MEDEI) as Manager of Innovation Strategy and Programs for the Commercialization Branch. She was previously with Sustainable Development Technology Canada (SDTC), as Regional Director of Partnerships, and with TMX — leading their efforts in Cleantech Business Development and Strategic Initiatives.
She is an active advocate of social finance and cleantech, and has held roles on the Advisory Board of SVX, at Corporate Knights and on the Board of Directors of the Access Community Capital Fund. Susan is currently on the Board of the Toronto Atmospheric Fund and is Toronto Chapter Chair of the Manning Innovation Awards.
Her career began in finance and strategy roles, building on Susan's McGill BA. She also earned a CFA and MSc in Economics from the University of London.
Cory Mulvihill
Cory Mulvihill
Chief of Staff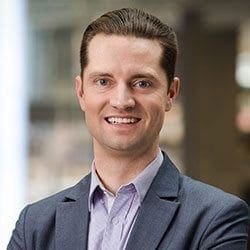 Cory drives organization-wide alignment and effectiveness by working in close partnership with the CEO and through his leadership of executive governance functions. He leads a variety of strategic initiatives, including Diversity, Equity and Inclusion.
Cory previously led ecosystem development work at MaRS, strengthening its role as a globally recognized generator of positive socioeconomic impact. Additionally, he led relations for MaRS with top national and global jurisdictions of innovation. Cory led policy and public affairs at MaRS, where he built relationships with government stakeholders, and aligned the organization and its network to influence innovation-friendly government policies. Cory's continued service at MaRS is an expression of his passion for the life sciences sector, and the implementation of strong innovation policy across Canada. He is co-founder of Canada's Global Innovation Cluster for Advanced Manufacturing and of the Innovation Economy Council.
Prior to MaRS, Cory served as chief of staff to the Government of Ontario's minister of research, innovation and science. His other previous roles in the government included chief of staff to the minister of training, colleges and universities, as well as senior policy advisor to the ministers of economic development and innovation. Cory completed his PhD in biochemistry at SickKids and the University of Toronto with a focus on cystic fibrosis. He is also a chartered financial analyst (CFA) charter holder, and possesses an BSc in chemistry. Cory is an avid cyclist, supporting and riding in the Friends for Life Bike Rally.
Bree Ranieri
Bree Ranieri
VP, People & Culture
Bree Ranieri leads the People and Culture team for MaRS Discovery District, where she leverages over 25 years of global experience centered in leadership and team development, organizational effectiveness, human resources strategy, business transformation, change management and organizational culture and engagement.
Bree most recently worked as a leadership coach and human resources consultant with organizations of various sizes and scale across industries including hospitality, travel & entertainment, consumer packaged goods, retail, startups, nonprofit and financial services. Prior to consulting and coaching, she served as Global Senior Vice President – People Development & Performance and Global Human Resources Mergers & Acquisitions Lead for Molson Coors Brewing Company. She has held various executive leadership roles in public and privately held companies in the alcohol beverage, hospitality, manufacturing, and healthcare industries in Canada and the United States.
Bree has a BSc in Business Administration from the University at Buffalo and a MBA from Canisius College in Buffalo, New York. She holds an ACC (Associate Credited Coach) with the International Coach Federation, is certified in Hogan, Positive Intelligence and has a Team Coaching certificate through Renewal Associates.
Bree enjoys playing an active role in her community and being a mother of two children.
Emil Savov
Emil Savov
Managing Director, MaRS Investment Accelerator Fund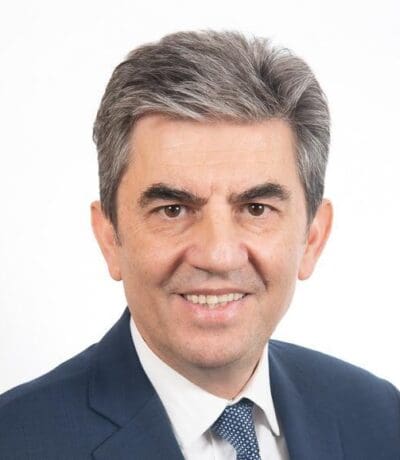 Emil Savov has over 25 years of experience in the technology sector, encompassing industry, venture capital and investment banking roles in Canada and internationally. His most recent investment role was as Vice President of Investments, Venture Capital, at Fonds de solidarité FTQ, a large Montreal-based pension fund managing over $17 billion in assets, with a dual mandate for return on investment and economic development.
Previously, Emil worked at well-known technology companies such as Ciena Corporation as vice-president of corporate development and managing director of Ciena Ventures, and Newbridge Networks as director of business development. He was also a partner and managing director at two prominent Canadian venture capital firms: McLean Watson Capital and Terracap Ventures. As an investor and industry executive, Emil has made several important contributions to the technology sector in Canada. He has a strong VC investment track record and has served as a board director of numerous technology companies, as well as on the advisory boards of several VC funds. He has an extensive network of contacts throughout the entire technology and investment ecosystem in Canada and internationally.
Emil holds a PhD degree in Electrical Engineering from the University of Ottawa and an MBA from INSEAD in Fontainebleau, France.
Annette Verschuren
Annette Verschuren
Chair, Board of Directors, MaRS Discovery District; Chair & CEO, NRStor Inc.
Annette Verschuren is Chair and Chief Executive Officer of NRStor Inc. The company develops and manages energy storage projects.
Prior to this, Ms. Verschuren was president of The Home Depot Canada. She oversaw the growth of the company's Canadian operations from 19 to 179 stores from 1996-2011, increasing revenue from $600 million to $6 billion.
After Home Depot, she took a year off and went around the world. In her travels, she saw energy as a global issue, with enormous business potential, and many benefits to developing economies. Back in Canada, Ms. Verschuren founded NRStor in 2012 with an investment from Northwater Capital.
Her career began at the Cape Breton Development Corporation. She then worked with Canada Development Investment Corporation to help privatize crown corporations. Her next stop was as a Vice President of Corporate Development at Imasco Ltd., one of Canada's largest holding companies. Ms. Verschuren then launched Michaels of Canada, a chain of arts and crafts stores before landing at the helm of Home Depot Canada.
Ms. Verschuren has been appointed to numerous government advisory roles. Among them: Economic Advisory Council, during the economic crisis in 2008, the Canada-U.S. Council for Advancement of Women Entrepreneurs and Business Leaders and the Advisory Council for NAFTA. Recently, Ms. Verschuren participated in our Government's Roundtable on Decarbonization.
Ms. Verschuren sits on the corporate boards of Liberty Mutual, CNRL, Air Canada and Saputo. She is Chair of the MaRS Discovery District Board and the Sustainable Development Technology Canada (SDTC) on behalf of the Federal Government. Chair of the Ontario Energy Association and member of the IESO Stakeholder Advisory Committee (SAC).
Ms. Verschuren is the Chancellor of Cape Breton University and is on the Board of the Verschuren Centre for Sustainability in Energy and the Environment, (VCSEE).
Annette Verschuren has received several Honourary Doctorates from Canadian universities including her alma mater, St. Francis Xavier University. She supports many causes but focuses on mental health, education and indigenous programmes. She is a founding member of the Rideau Hall Foundation. She co-chairs the Smart Prosperity Initiative, which is mapping out a course to a stronger, cleaner economy for Canada.
Annette Verschuren is a Companion of the Canadian Business Hall of Fame. She champions volunteerism and was named to the Order of Canada for her contributions to the retail industry and corporate social responsibility.
Ms. Verschuren wrote the book Bet On Me, about succeeding in business and in life. Annette Verschuren and her husband, Stan Shibinsky, often return to her home province of Nova Scotia and her family home.
Elaine Campbell
Elaine Campbell
Corporate Director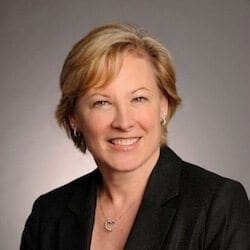 Elaine Campbell is a retired executive and currently serves as an advisor and board member. In 2016 she un-retired to serve as the interim president of Innovative Medicines Canada. Her role prior to retirement was as president of AstraZeneca Canada Inc., part of AstraZeneca PLC, one of the world's leading biopharmaceutical companies, from 2012-2015. Ms. Campbell has more than 25 years of experience in the pharmaceutical industry, in global and North American leadership roles in multiple therapeutic areas. Ms. Campbell was a senior vice-president with DuPont Pharma, a division of E.I. DuPont & Nemours in the US. During her tenure there, she held executive roles within the commercial functions in both the US and Canada. Currently she is a member of the Advisory Board for Chemical Engineering at U of T, is on the Finance and Audit Committee of MaRS Discovery District, and advises a number of small companies.
Ms. Campbell holds a bachelor of applied science in chemical engineering from the University of Toronto and an MBA in marketing from St. Joseph's University in Philadelphia.
Andrew Chisholm
Andrew Chisholm
Corporate Director, Royal Bank of Canada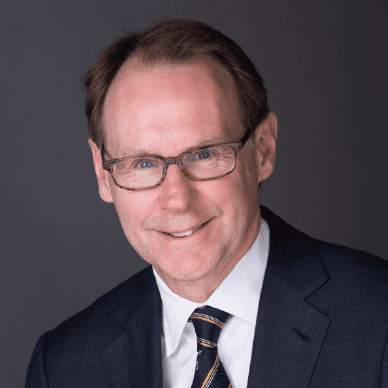 Andy is a member of the Board of Directors of Royal Bank of Canada. Prior to that he spent most of his career at Goldman Sachs & Co, which he joined in 1985 in New York. He served in a variety of progressively more senior leadership roles within the organization during his 30 year career in both London and New York including as Senior Strategy Officer of the firm globally from 2012–2014, as Head or co-Head of the Global Financial Institutions Group from 2002–2012, and as co- Chair of the Firmwide Commitments Committee (primarily overseeing the firm's equity underwriting activities) from 2011–2015.
He acted as a member of the Federal government's Expert Panel on Sustainable Finance and subsequently as a member of the Task Force for Resilient Recovery.
He sits on the Advisory Board for the Institute for Sustainable Finance at Queen's University and the Centre for Building Sustainable Value at the Ivey Business School, is a Board Member of Evergreen, and sits on the Investment Committee of ArcTern Ventures, a cleantech Venture Capital firm.
He holds a B. Comm from Queens University (1981) and graduated with an MBA from the Ivey Business School at Western University in 1985 where he is now Chair of the Advisory Board. He lives in Toronto with his family.
Meric Gertler
Meric Gertler
President of the University of Toronto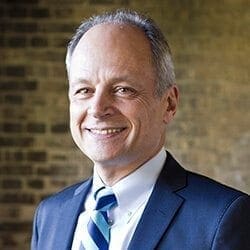 Meric S. Gertler began his term as the 16th President of the University of Toronto on November 1, 2013. Prior to that, he served as the Dean of the Faculty of Arts and Science—the largest faculty at the University—from 2008 to 2013, where he championed many important innovations in undergraduate teaching and learning. He is a Professor of Geography and Planning, and the Goldring Chair in Canadian Studies at the University of Toronto. He is a co-founder of a large research program at U of T's Munk School of Global Affairs investigating the role of city-regions as sites of innovation and creativity in the global economy. His work engages in comparative analysis of North American and European cities to understand how local social and cultural dynamics create the foundations for economic success and prosperity. He has served as an advisor to local, regional and national governments in Canada, the United States and Europe, as well as to international agencies such as the Organisation for Economic Cooperation and Development (Paris) and the European Union. He has authored or edited seven books, including Manufacturing Culture: The Institutional Geography of Industrial Practice and The Oxford Handbook of Economic Geography (with Gordon Clark and Maryann Feldman). He has held visiting appointments at Oxford, University College London, UCLA, and the University of Oslo. He is a Fellow of the Royal Society of Canada, and received the 2007 Award for Scholarly Distinction in Geography from the Canadian Association of Geographers. He is also a Fellow of the Academy of Social Sciences (UK). He holds a doctor of philosophy honoris causa from Lund University in Sweden. Most recently, Gertler received the 2014 Distinguished Alumni Award from the University of California, Berkeley and the 2014 Distinguished Scholarship Honor from the Association of American Geographers (AAG).
Diane Kazarian
Diane Kazarian
Diane Kazarian is a PwC Canada alumni managing partner where she was the first female GTA Managing Partner and a member of the Extended Leadership Team. She led PwC's largest Canadian market, managing more than 4,000 professionals across all key industries. With more than 30 years of experience in the professional services industry, in financial services working with C-suites and Boards in the US and Canada in the banking sector, Diane has been recognized as a Fellow of the Chartered Professional Accountants (FCPA) of Ontario and is a recipient of Canada's Most Powerful Women: Top 100 award. Diane was the co-sponsor of PwC's award-winning Women in Leadership (WiL) program and is a founding visionary of the Prosperity Project, an organization dedicated to working towards elevating women being impacted COVID. She is the Chair of the Board of St. Joseph's Health Centre Foundation and a corporate director of Gibson Energy Inc, OMERS Administration Corporation and Choice Properties Real Estate Investment Trust and a trustee of Bryant University. Diane is a sought-after speaker and is an active participant and advocate of women's career advancement as well as diversity and inclusion.
Stefan Larson
Stefan Larson
Partner, Sectoral Asset Management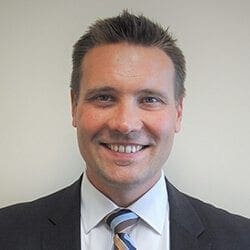 Dr. Larson joined Sectoral in 2018 as Partner – Private Equity, responsible for leading biotechnology private equity investments.
Prior to joining Sectoral, Dr. Larson was an Entrepreneur-in-Residence and later Venture Partner with Versant Ventures, where he led the establishment of their Toronto-based Discovery Engine and was the founding CEO of Northern Biologics. Dr. Larson was also a co-founder of two medical device companies: Perimeter Medical Imaging, and Tornado Spectral Systems. He began his career at McKinsey & Company in San Francisco and Toronto.
Dr. Larson received his B.Sc. in Biology from McGill University, and his M.Sc. in Molecular and Medical Genetics from the University of Toronto, prior to completing his Ph.D. in Biophysics at Stanford University.
Allen Lau
Allen Lau
CEO and co-founder, Wattpad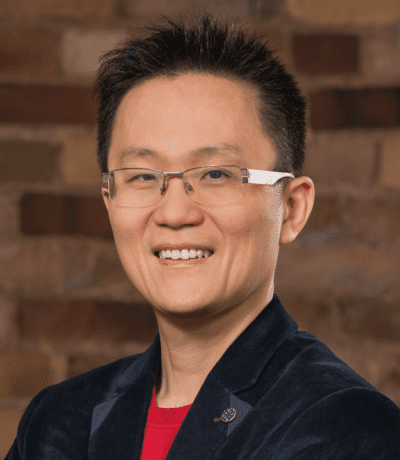 Allen Lau is a visionary serial entrepreneur, a leader in Canada's tech community, and a sought-after speaker and authoritative voice on entrepreneurship, the innovation economy, and the benefits of a diverse workforce.

As the CEO and co-founder of Toronto-based Wattpad, a global multi-platform entertainment company for original stories and leading social storytelling platform, Allen leads an international team with the inspiring vision to leverage groundbreaking technology to transform how entertainment is sourced and produced while empowering diverse voices.

Under Allen's leadership, Wattpad has grown into a community of 94 million people who have written more than a billion uploads on the platform. Thousands of Wattpad stories have been adapted for other platforms and gone on to become blockbuster movies and #1 Netflix hits, Emmy-nominated television series, and bestselling books around the world. 

Wattpad has raised USD $120 million from top VCs in Silicon Valley, New York, Canada, and Asia. In 2021 the company was acquired by Naver, the South Korean internet conglomerate, in a transaction valued at more than USD $600 million. 
That same year Allen was invited to sit on the board of the Toronto International Film Festival (TIFF), a cultural organization with a mission to transform the way people see the world through film. As a board member, Allen will offer his unique perspective and experiences to support and advance TIFF's mission. Additionally, Allen joined the board of directors for MaRS Discovery District, North America's largest urban innovation hub. As a board member, Allen will join MaRS in supporting high-growth startups and scale-ups to drive breakthrough discoveries, grow the economy, and make an impact by solving real problems for real people. 
A leader in Canada's technology sector and startup ecosystem, Allen is a member of the Canadian Council of Innovators, a lobby group that advances the interests of Canadian technology companies at all levels of government. He is also the co-founder of Two Small Fish Ventures, a fund that invests in early-stage internet companies with strong network effects.

Allen received his Bachelor and Master degrees from the University of Toronto's Electrical Engineering program. 

In 2020, he was inducted into the Engineering Alumni Hall of Distinction of the University of Toronto. He was twice named one of the Top 50 Most Influential People by Toronto Life.
Catherine Luelo
Catherine Luelo
Chief Information Officer of Canada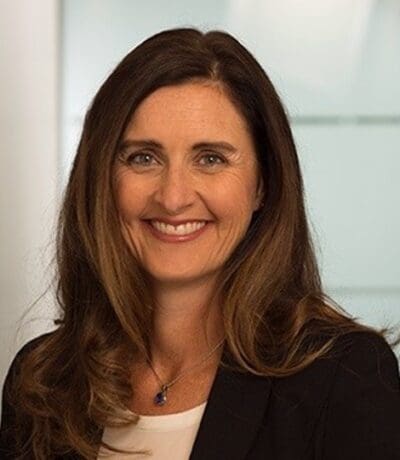 Catherine Luelo is a Deputy Minister at the Treasury Board of Canada Secretariat and the Chief Information Officer of Canada.
Prior to her appointment as CIO in July 2021, Catherine was the Senior Vice President and Chief Information Officer at Air Canada, where she was responsible for the Information Technology systems that support and enable Air Canada's global business. In this role, she additionally led innovation in the artificial intelligence space while managing the security and reliability of Air Canada's worldwide systems in an operational landscape that substantially shifted during the global pandemic.
From 2001-2017, Catherine held senior management and executive roles at major Canadian companies, including Enbridge Inc., WestJet Airlines Ltd., and TELUS Communications.
Catherine holds an MBA from Athabasca University in Alberta and a BSc from the University of Alberta.
From 2018-2021, she served on the Board of Directors for scale ai, the Montreal-based Artificial Intelligence (AI) supercluster that aspires to increase competitive advantage for Canada globally in AI . She has also served as a Board Member for Creative Destruction Labs, as well as serving as Chair for Health Canada's Industry Advisory Roundtable on COVID-19 Testing, Screening, Tracing and Data Management.
Catherine is a proud mother of two children and is a fierce advocate for mental health. In March 2020, she was appointed to the Board of Directors for the Center for Addiction and Mental Health (CAMH) Foundation and participates regularly as a panelist and speaker on Mental Health in the workplace.
Geoffrey Matus
Geoffrey Matus
President of Mandukwe Inc., Toronto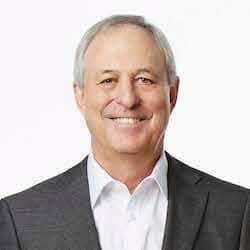 Geoffrey Matus, the President of Mandukwe Inc., co-founded the following companies:  Cidel Bank & Trust Inc., Tricon Capital Group Inc., NexGen Financial Corporation and Chairs Klassen Bronze Limited, Talent Payment Services, Cidel and NexGen.  He is a past member of the Governing Council of the University of Toronto and now chairs the Investment Advisory Committee for the university's Pension and Endowment Funds.  In 2010, he was awarded the Arbor Award for outstanding service   to the university and, in 2005, was a recipient of the Jewish Federation Award for outstanding service to the community.  This year he will be honoured as a man of distinction by the Israel Cancer Research Fund.  He is a board member of the Canadian Opera Company and a past board member of Mount Sinai Hospital.  In 2007, he was appointed an honorary director of Baycrest Centre for Geriatric Care and is a Past Chair of the Board of Directors.
Geoffrey is a graduate of the law school at Columbia University in New York and a graduate of the University of the Witwatersrand in South Africa.
Claudette McGowan
Claudette McGowan
CEO, Protexxa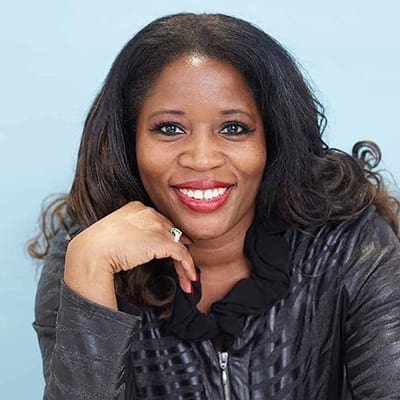 Claudette McGowan is a global information technology leader with more than 20 years of success leading digital transformations, optimizing infrastructure and designing new approaches that improve service and cybersecurity experiences. She has worked in the technology industry for several organizations such as Deloitte, Metropolitan Police Services, North York General Hospital, Bank of Montreal and TD Bank.
At BMO, Claudette served as the Chief Information Officer, Enterprise Technology Employee Experience, and at TD she was the Global Executive Officer for Protect Fusion & Cyber Experience.
Claudette is currently the Chief Executive Officer for Protexxa, a Canadian-based cybersecurity software and services company.
Claudette is an active member of the Canadian innovation ecosystem. She is the Founder of the Black Arts & Innovation Expo, and the Chair of the Coalition of Innovation Leaders Against Racism (CILAR), a group of senior business leaders committed to fighting systemic racism within the innovation economy. McGowan recently co-led the launch of Phoenix Fire & The Firehood, a multi-million dollar women-focused angel fund and network for women in technology.
Her commitment to community is evidenced by her multiple board/council appointments for leading organizations such as SickKids Hospital Foundation, CILAR, Elevate Technology Festival, Women in the Economy Task Force, and the U.S. Consul General of Toronto U.S. & Canada Innovation Council.
McGowan completed her studies in Canada and graduated with Bachelor of Arts and Master of Business Administration degrees. In June 2022, Claudette was awarded an honorary Doctor of Laws degree from Carleton University in recognition of her distinguished career as a global information technology leader.
Prashant Pathak
Prashant Pathak
CEO, Ekagrata; Principal, In Colour Capital Inc.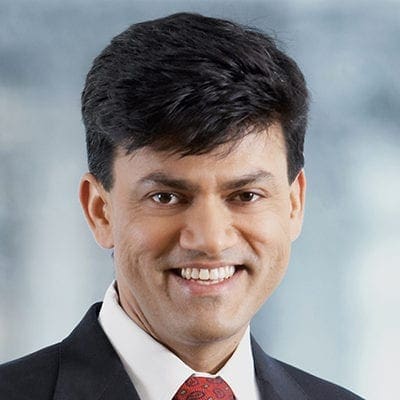 Prashant Pathak is CEO of Ekagrata and a principal of In Colour Capital Inc., a Canadian principal investment firm. In addition to his oversight roles at public and private companies, he serves on the boards of several public and community institutions. He has also held senior roles at BDC, where he served on the credit & risk and the pensions committees, and also chaired the venture capital and investments committee.
Previously, Prashant was a partner of McKinsey & Company, and advised several corporations on management, strategy, M&A and operations issues across North America, South America, Asia and South America.
He holds an MBA with distinction from INSEAD, as well as a bachelor of technology degree in electrical engineering from the Indian Institute of Technology.
Taki Sarantakis
Taki Sarantakis
Taki Sarantakis has been the President of the Canada School of Public Service since July 2018, having previously served as Associate Secretary of the Treasury Board at the Treasury Board of Canada Secretariat. Mr. Sarantakis spent most of his career at Infrastructure Canada, including as Assistant Deputy Minister of Policy and Communications.
In 2011 Mr. Sarantakis was awarded Canada's Public Service Award of Excellence in Public Policy, and in 2013 he was a recipient of the Queen Elizabeth II Diamond Jubilee Medal.
Prior to joining the federal government, Mr. Sarantakis was a doctoral candidate at the University of Toronto. He holds a B.A. and an M.A. from York University in Toronto, as well as an Executive Certificate in Public Policy from the Harvard Kennedy School of Government. He is a graduate of the Rotman School of Management's Institute of Corporate Directors Education Program, holding the ICD.D designation.
Molly Shoichet
Molly Shoichet
Professor, Shoichet Lab, University of Toronto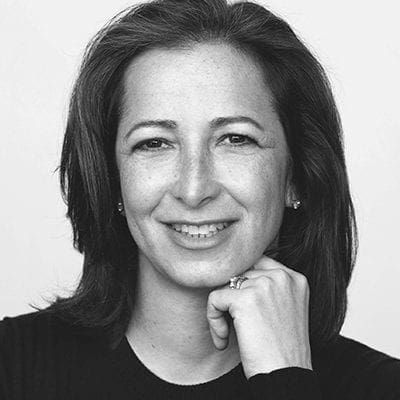 Molly Shoichet holds the Tier 1 Canada Research Chair in tissue engineering at the University of Toronto, where she focuses on drug and cell delivery strategies in the central nervous system (brain; spinal cord; retina) and 3D hydrogel culture systems to model cancer. She currently leads a laboratory of 25 researchers and has graduated close to 200 researchers to date.
She has published over 650 papers, patents and abstracts and has given over 375 lectures worldwide. The recipient of many prestigious distinctions, she is the only person to be inducted into all three of Canada's National Academies of Science, Engineering and Health Sciences. In 2011, she was awarded the Order of Ontario, and in 2014, she received the University of Toronto's highest distinction, university professor, which is held by less than two per cent of the faculty.
A strong proponent of commercializing scientific discoveries, Prof Shoichet is co-founder of three spin-off companies, with AmacaThera currently at MaRS, and is also actively engaged in translational research and science outreach.
Prof Shoichet was the L'Oréal-UNESCO For Women in Science laureate for North America in 2015, elected the foreign member of the US National Academy of Engineering in 2016, and won the Killam Prize in engineering in 2017. The following year, Prof Shoichet was inducted as an Officer of the Order of Canada and served as Ontario's first chief scientist, where she worked to enhance scientific culture in the province. In 2019, she was elected a Fellow of the Royal Society (UK) – the oldest national academy in the world.
She holds an SB degree from the Massachusetts Institute of Technology and a PhD from the University of Massachusetts Amherst in polymer science and engineering.
Calvin R. Stiller
Calvin R. Stiller
Director Emeritus, Board of Directors, MaRS Discovery District; Professor Emeritus, University of Western Ontario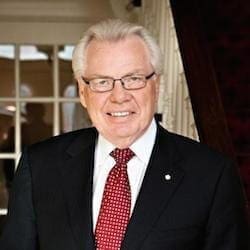 Dr. Calvin Stiller is a lifelong innovator whose work encompasses science, business and public service.  As a scientist, Dr. Stiller was principal investigator on the Canadian multi-centre study that established the effectiveness of Cyclosporin in transplantation, which led to its worldwide use as first-line therapy for transplant rejection.  He was the first to demonstrate that Type I Diabetes could be altered by an immunosuppressive agent confirming that it was an autoimmune disease.  He has published over 250 scientific and medical papers, co-edited five books and is the author of Lifegifts, a book about organ transplantation.
In 1985 Dr. Stiller established the Multi-Organ Transplant Service in London, arguably one of the first in the world and served as its chief for over a decade. He has been president of the Canadian Society of Nephrology and co-founded the MaRS centre, the Ontario Genomics Institute, the Ontario Institute for Cancer Research, which he currently chairs, the J. Allyn Taylor International Prize in Medicine and the Canadian Medical Hall of Fame. Dr. Stiller is also an entrepreneur and businessperson. He founded two firms that eventually employed 4,000 people in healthcare and technology services, which were later sold and taken public. He established four venture capital funds to invest in innovation, including the largest life sciences fund in Canada.
Dr. Stiller received his medical degree from the University of Saskatchewan in 1965 and his fellowship in the Royal College of Physicians and Surgeons of Canada (FRCPC) in 1972, following seven years of post-graduate studies in Edmonton and London, Ontario. He is a member of the Order of Ontario and officer of the Order of Canada. He is the recipient of four honorary degrees and numerous others, including the Medec Award and the Canada Gairdner Wightman Award.
Yung Wu
Yung is CEO of the MaRS Discovery District, one of the world's largest innovation hubs, and Canada's premiere science and technology innovation ecosystem. The MaRS innovation community has raised over $16.7B in capital, generated over $9B in net revenues and contributed over $30B to GDP since inception, currently employing over 32,600 people in the health, cleantech, fintech and platform technologies sectors, and at all stages of growth.
As a serial entrepreneur and investor, Yung has built breakthrough scale-stage companies in enterprise software, mobile analytics and big data, media and entertainment, technology services and biotech. He is a co-founder of two not-for-profit organizations, the Coalition of Innovation Leaders Against Racism (CILAR) and DifferentIsCool (DiSC). Yung currently serves on the boards of OMERS, the Toronto Region Board of Trade, Antibe Therapeutics Inc. (TSX: ATE) and is a member of Green Shield Canada. He is a Governor in Council appointee to Canada's Net-Zero Advisory Body.
Yung has been recognized as one of Canada's "Top 40 under 40" and for leading one of Canada's "50 Best Managed Private Companies" in the nation. Yung has a B.Sc. Computer Science, Economics and Mathematics from the University of Toronto and is a graduate of the Entrepreneurial Master's Program at the Massachusetts Institute of Technology, the NACD Cybersecurity Oversight Certification Program at Carnegie Mellon University, a member of MENSA, the Young Presidents Organization (YPO) and the Institute of Corporate Directors (ICD.D).
Discover more about MaRS, the innovators we support and the impact we make.