MaRS-supported startup revenue since 2008
MaRS-supported startup GDP contribution since 2008
People employed by MaRS-supported companies in 2020
WHAT WE OFFER
Among our many services, MaRS-supported companies receive:
Advisory support and connections to talent
Benefit from expert advice on all aspects of business; attract and retain highly-skilled workers
Access to investors
Connect with like-minded VCs, funds and investors from around the world.
Connections to partners
Build valuable relationships with potential customers, corporates, governments and fellow startups.
Startup Toolkit
Access our collection of reports, workbooks, courses, videos and more — all covering essential tech entrepreneur topics.
Learn more
MaRS helps companies go from idea to IPO.
From early-stage startups to companies with significant market traction and serial entrepreneurs looking to grow their latest venture, MaRS offers programs and services that will help you succeed—all tailored to your company's stage of growth. To see if your company is eligible for our services, apply now.
Apply
overview
If you have applied to MaRS, but don't yet meet the criteria to receive Growth Services, we offer an extensive range of online and in-person resources to help you grow your business.
Who you are
Have a minimum viable product

Have early customer interest; are close to product-market fit/early validation

Have raised or could raise (pre-)seed investment for product or clinical trials
overview
Companies accepted into our Growth Services program gain access to all Early-Stage Services, as well as a range of tailored services.
Who you are
Have a product in market with strong customer demand

Building go-to-market capabilities or advanced product trials with input from key partners

Have raised or could raise series A investment for initial deployments
What you get
Advice on capital, sales, marketing, talent and recruitment, and regulatory

Connections to investors, customers and partners

Peer-to-peer events; event news, discounts and speaking opportunities

Curated newsletter with exclusive offers
overview
Taking your business from startup to scale-up is hard. But high-growth companies—those on track to earn over $100 million in revenue—are the anchor firms of the Canadian economy, so it's vital they receive the support they need to succeed. This project is funded in part by the Government of Canada through the Federal Economic Development Agency for Southern Ontario. Learn more.


Who you are
On track to reach $100 million in revenue within five years

Headquartered in Canada with global ambitions

Keen to engage with executive peers and global experts
What you get
Access to a global, curated community of C-suite executives

Data-driven diagnostic and insight tools

Customized executive services (organizational design, culture, leadership, sales acceleration, international expansion, IP, risk, financial controls and M&A)

PR, media, regulatory and public affairs assistance

Growth, sales and marketing support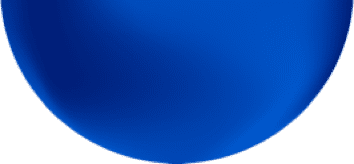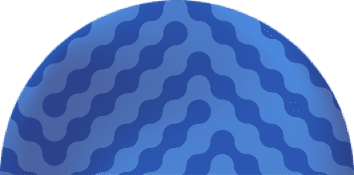 Ready to apply?
To see if you qualify for Growth Services, apply now. To inquire about our Momentum program, get in touch to learn more.
Get started
Our team
Krista Jones
Krista has been the driving force behind the creation of Momentum, a MaRS program helping scaling Canadian companies reach $100 million in revenue by 2024. Krista has been a passionate innovator and builder of technology-based businesses for over 30 years. She has spent her career working in and advising over 200 organizations, including public companies, high-growth firms and startups. Krista is an engineer, entrepreneur, mentor and expert problem solver. She has a unique combination of strategic, technical, operational and marketing expertise. And she is known for her comprehensive knowledge of the existing and emerging enterprise tech stack (architectures, technologies) and commercialization practices. Her greatest joys come from working with and learning from diverse, talented and ambitious people, as well as being a mother to three amazing young adults.
Osh Momoh
Osh Momoh
Chief Technical Advisor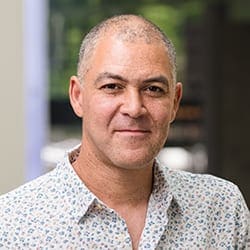 Oshoma (Osh) is Chief Technical Advisor at MaRS, where he is responsible for advising ventures in emerging technology areas such as artificial intelligence, autonomous vehicles, cybersecurity, blockchain and advanced networking. He is an experienced entrepreneur with deep technical and business expertise in the software industry. He greatly enjoys designing and building technology-based products. Before joining MaRS, Osh worked at a series of tech startups in founder and CTO roles. Prior to entering the startup space, he spent 10 years at Microsoft in a variety of product groups, including leadership positions in web search and developer platforms. Osh also served as a technology advisor to top executive staff.
Susan McLean
Susan McLean
VP, Venture Success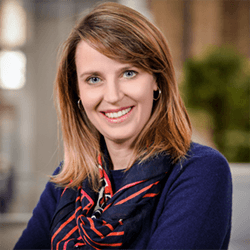 Susan is VP, Venture Success, with MaRS Venture Services, where she is responsible for operational effectiveness, client service orientation and the implementation of strategic priorities across the Venture Services team. Susan brings a wealth of experience in the innovation sector to her role, most recently with Ontario's Ministry of Research and Innovation/Ministry of Economic Development, Employment and Infrastructure (MRI/MEDEI) as Manager of Innovation Strategy and Programs for the Commercialization Branch. She was previously with Sustainable Development Technology Canada (SDTC), as Regional Director of Partnerships, and with TMX — leading their efforts in Cleantech Business Development and Strategic Initiatives. She is an active advocate of social finance and cleantech, and has held roles on the Advisory Board of SVX, at Corporate Knights and on the Board of Directors of the Access Community Capital Fund. Susan is currently on the Board of the Toronto Atmospheric Fund and is Toronto Chapter Chair of the Manning Innovation Awards. Her career began in finance and strategy roles, building on Susan's McGill BA. She also earned a CFA and MSc in Economics from the University of London.
Jason MacFarlane
Jason MacFarlane is VP of Venture Services Products, where he leads the Advanced Manufacturing Cluster within Cleantech Venture Services at MaRS, supporting startups with product development and manufacturing while leveraging industry collaborations. He brings extensive product design and manufacturing expertise in a wide range of industries including automotive, industrial automation and machine, consumer, medical, transportation and advanced technology. Much of Jason's experience comes directly from leadership roles, from supporting high-volume vehicle production at Chrysler to managing an engineering group driving product design and build in the transportation industry for Orion Bus. Over the past 15 years, as Director of Business Development and Engineering, Jason has played a prominent role in growing an engineering services company, CADmech Design Inc., to become a trusted partner to Canadian manufacturing OEM's. Through this leadership role, he developed a highly qualified technical team, rolled out a full range of product development services, conducted all sales activities and developed brand marketing content and strategies, all of which culminated in lasting customer relationships. Jason is a registered professional engineer and has a degree in Applied Science, Mechanical Engineering from Queen's University.
Dennis Ensing
Dennis Ensing
Chief Venture Advisor and VP, Venture Programming
Dennis is Chief Venture Advisor and VP, Venture Programming at MaRS. Dennis is an experienced startup entrepreneur and C-suite executive, having scaled companies from incubation to more than $50 million revenue. He has been at MaRS since 2017 as a co-founder of and Executive in Residence in our Momentum program, a launchpad for global powerhouse companies. Dennis came to MaRS following his sale of TransGaming Inc., a leading digital media company in the cloud-based game market which he helped start and take public. In addition, he is an accomplished financial transaction advisor, having been involved in over $500 million of financing and M&A transactions in the past 10 years. He is also past-CEO of Equation Angels, Canada's second largest Angel network, whose model he helped architect in 2017. Dennis is a Chartered Business Valuator and holds a BBA from Wilfrid Laurier University.
Rene Azeez
Rene Azeez
Senior Director, Strategy and Sustainability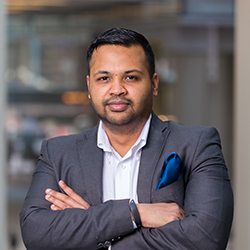 Rene Azeez is the Senior Director, Strategy and Sustainability at MaRS. He is an experienced healthcare-focused business professional and works with MaRS health entrepreneurs providing strategic direction and access to resources and programming to assist with commercializing their technologies and growing their businesses. Rene started his career as a medical device industry analyst and was ultimately promoted to lead a global medical device market intelligence team based in Toronto, India and China, with the Millennium Research Group (MRG), a division of the Decision Resources Group (DRG). Rene has spoken at conferences as a medical device market expert and routinely performed duties as a DRG brand ambassador. From there, Rene utilized his healthcare expertise as a senior healthcare strategist with Insync, a division of Publicis Health, focusing on companies in the pharmaceutical space. Rene not only drove complex healthcare strategies for client partners and supported business development, but focused deliverables on insight generation through the lens of behavioural economics, providing a unique approach to healthcare market research. Rene attended Woodsworth College at the University of Toronto, where he studied developmental biology.
Tyler Hamilton
Tyler Hamilton
Senior Director, Cleantech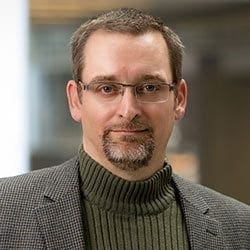 Tyler Hamilton is senior director of cleantech at MaRS and guides all climate-related activities for ventures, corporate partners and investors, including the flagship Mission from MaRS program. Previous to joining MaRS, Tyler spent two decades as a journalist and wrote extensively about Canada's clean technology sector and global cleantech trends. Most recently he was editor-in-chief of business and sustainability magazine Corporate Knights. He also spent 13 years at the Toronto Star, where he reported on Canada's energy sector and wrote a popular weekly column on clean energy technologies and trends. In 2011, Tyler authored Mad Like Tesla, a book that examines the various barriers to clean energy innovation and surveys the landscape of some potentially world-changing clean technologies. A recipient of the Cleantech Group's "Pioneer" award for his early writings on the sector, Tyler was also recognized in 2016 on Canada's "Clean50" list for his thought leadership on clean energy and climate issues.