Total revenue generated by Momentum ventures
Capital raised by Momentum ventures
K
Jobs created by Momentum ventures
Momentum is supporting the next generation of great Canadian companies as they scale to $100 million in revenue.
Momentum is built on the idea that it takes deliberate intent and experience at the executive level, and a global focus to create powerhouse science and technology companies headquartered in Canada.
Momentum does this by bringing together a community of seasoned, knowledgeable c-suite executives, and by giving participants access to engagements that will help teams make better decisions faster — always enabled by experience, data and insights.
Momentum's ultimate goals: create a culture of scaling at Canadian companies, foster a peer community of like-minded individuals, engage the c-suite, and act as an advocate in Ontario, Canada and beyond.
IMPACT
Meet Canada's future economic stars
From clean-energy storage and AI-enabled drug development, to biometric security and data-driven sales enablement, the companies in MaRS Momentum cover a wide range of sectors. These companies are using leading-edge technology and science to improve global life in all aspects: education, finance, business, sustainability, entertainment and more.
The one thing they have in common? They're ramping up to reach $100 million in revenue.
Read about the companies
MOMENTUM COMPANIES
Momentum companies are some of the biggest drivers of economic and social impact for Canada
OUR PEOPLE
Krista Jones
Krista has been the driving force behind the creation of Momentum, a MaRS program helping scaling Canadian companies reach $100 million in revenue by 2024. Krista has been a passionate innovator and builder of technology-based businesses for over 30 years. She has spent her career working in and advising over 200 organizations, including public companies, high-growth firms and startups. Krista is an engineer, entrepreneur, mentor and expert problem solver. She has a unique combination of strategic, technical, operational and marketing expertise. And she is known for her comprehensive knowledge of the existing and emerging enterprise tech stack (architectures, technologies) and commercialization practices. Her greatest joys come from working with and learning from diverse, talented and ambitious people, as well as being a mother to three amazing young adults.
Mike Abramsky
Mike Abramsky
Executive in Residence, Momentum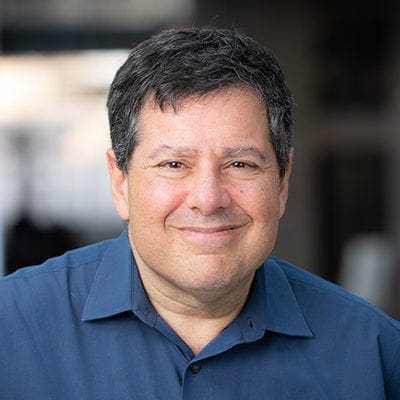 A successful entrepreneur, Mike comes to MaRS as the former CEO of two enterprise software companies working in commercial real estate and retail payments, respectively. He was also a ranked Wall Street analyst, as well as managing director at RBC Capital Markets, where he covered Apple and other technology companies for a decade. Mike holds a master's degree in engineering from MIT and an MBA from Harvard. He also has certifications from MIT in artificial intelligence and blockchain technology.
Scott Bagby
Scott Bagby
Executive in Residence, Momentum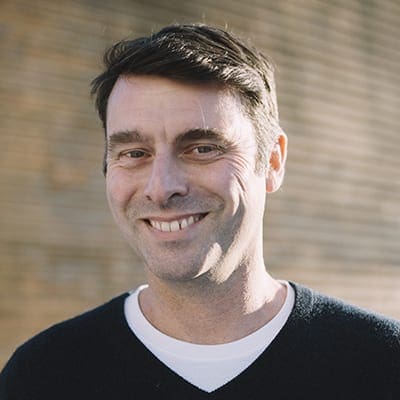 Scott Bagby specializes in scaling high-growth tech companies with a core competency in international expansion. He is a co-founder of A Retail Space, an early-stage data company in the proptech space. Prior to that, Scott was the president international of Rdio, a music streaming service. There, he was responsible for establishing and running Rdio in all territories outside the U.S. Scott found his way to Rdio having previously worked at Skype where he helped build the commercial side of the business and led market development strategies in Asia, South America and Europe. Before joining Skype, Scott was with First Pacific Davies, a property consultant based in China, and Comoretel, a startup telecom company. Scott holds a degree in international relations and business administration from USC.
Richard Bozzato
Richard Bozzato
Senior Advisor, Health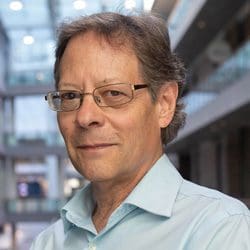 Richard brings over 20 years of experience as a pharmaceutical industry executive, having led the development of innovative drugs, biologics, medical devices and combination products in several therapeutic areas, including metabolic diseases, regenerative medicine, bone repair and orthopaedics, haematology and nicotine addiction. Throughout his career, he has been responsible for overseeing all aspects of the product development process, from basic research, preclinical safety and toxicology, and clinical research to chemistry, manufacturing and regulatory submissions in the United States, Canada and Europe. He has extensive experience in the management of intellectual property, having successfully defended against and challenged competitors' claims. Highlights
Chief Operating Officer at Nicogen Inc.
Chief Scientific Officer at ApoPharma Inc, a division of Apotex Inc.
Director, Drug Development at Allelix Biopharmaceuticals Inc. (later NPS Pharmaceuticals)
Co-founder of the Advanced Regenerative Medicine and Tissue Engineering Consortium
Served on the Scientific Advisory Committees of Cangene Corporation and Apotex Research
PhD and Honors B.Sc. in Biochemistry from the University of Toronto
Daneal Charney
Daneal Charney
Executive in Residence, Momentum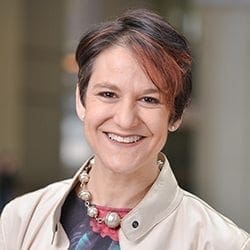 As executive in residence at MaRS, Daneal helps high-growth companies solve their unique talent attraction and retention challenges while encouraging them to invest in a people-centered strategy that emphasizes employee experience fundamentals. Her goal is to help companies mitigate future risks and build sustainable and vibrant cultures. Daneal's fascination with tech began with her first leadership role in 1997, working for the Intel Corporation in China, and strengthened over 15 years of work with some of Toronto's most innovative startups. She is a sought-out expert, entrepreneur, speaker and coach to founders and their executive teams, and winner of Canadian HR Reporter's Top 25 HR Professional Award in 2017 and the HRD Reader's Choice Award for Best Service Provider in 2018. In 2017 Daneal co-produced the inaugural #MoveTheDial event, an initiative dedicated to changing the face of tech leadership in Canada. #MoveTheDial was one of the largest gatherings of tech startup female leaders in Canada, including 100 founders and 40 venture capitalists. Daneal holds a master's degree in international management and a certificate from the cross-cultural, advanced program in human resource management from the Rotman School of Business, and is a certified executive coach through the Coaches Training Institute.
Dennis Ensing
Dennis Ensing
Chief Venture Advisor and VP, Venture Programming
Dennis is Chief Venture Advisor and VP, Venture Programming at MaRS. Dennis is an experienced startup entrepreneur and C-suite executive, having scaled companies from incubation to more than $50 million revenue. He has been at MaRS since 2017 as a co-founder of and Executive in Residence in our Momentum program, a launchpad for global powerhouse companies. Dennis came to MaRS following his sale of TransGaming Inc., a leading digital media company in the cloud-based game market which he helped start and take public. In addition, he is an accomplished financial transaction advisor, having been involved in over $500 million of financing and M&A transactions in the past 10 years. He is also past-CEO of Equation Angels, Canada's second largest Angel network, whose model he helped architect in 2017. Dennis is a Chartered Business Valuator and holds a BBA from Wilfrid Laurier University.
Petia Tchouk
Petia Tchouk
Director, Momentum Services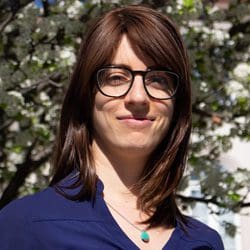 Petia leads program development for Momentum, a MaRS program that supports high-growth companies on their way to reaching $100 million in revenue. She started her career in foreign policy before pivoting into accelerating the growth of Canadian companies, helping them expand into international markets, connect with customers, and tap into funding.
Kristina Cleary
Kristina Cleary
Executive in Residence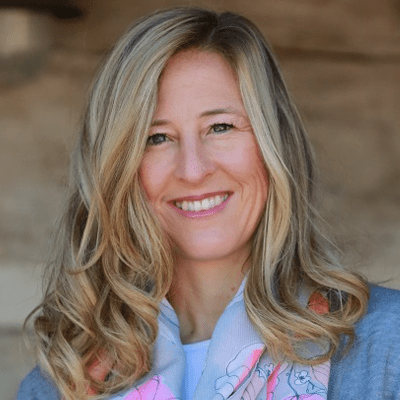 Kristina joins us as an EIR with a specialization in the marketing function after spending 20+ years in the technology industry. Her most recent corporate experience includes senior leadership roles at Workbrain, DMTI Spatial and Ceridian. Her latest role was as the global Chief Marketing Officer at Ceridian which included a successful IPO on the NYSE and the TSX in 2018. In 2019 Kristina decided to leave her EVP and CMO position to found Cleary Leadership Inc. and now focuses on helping high performing individuals and fast-growth teams accelerate their performance through one-on-one executive coaching and consulting.
Michael Madsen
Michael Madsen
Executive in Residence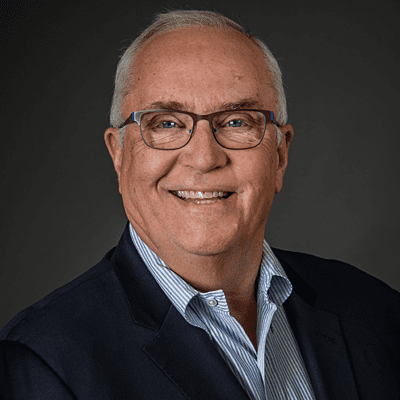 Michael has an outstanding track record of success leading companies to significant profitable growth results in large global public traded and mid-size private equity owned companies. Michael is a recognized leader in business growth strategy, sales excellence processes, product portfolio management, merger and acquisitions, change management and lean process execution. He supports two privately owned companies as an investor and member of the Board and is a personal coach for three CEO's. Michael has a BS in political science and economics from Texas Lutheran University and completed certification studies at the Institute for Organizational Management at Notre Dame University.
Saeideh Fard
Saeideh Fard
SVP Finance, PointClickCare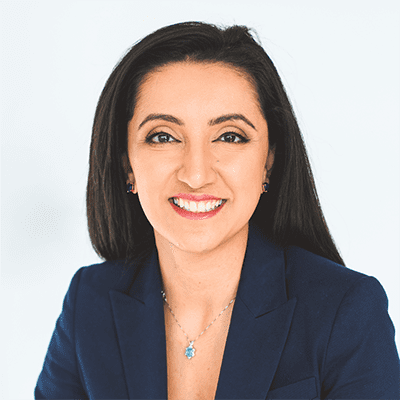 Saeideh is an executive leader consistently recognized for bringing operational perspectives to financial decisions in fast-paced, transforming organizations. She has led teams through innovative and complex change projects in VC, PE, and owner managed private entities within the technology, media, communications, retail and travel sectors. In addition to her financial roles, she is a culture and change advocate. Focused on people and teams, she has elevated contributions of individual players, developed accountability across all levels, and motivated teams to achieve stretch goals.
Fay Wu
Fay Wu
Managing Director, NFQ Ventures Ltd.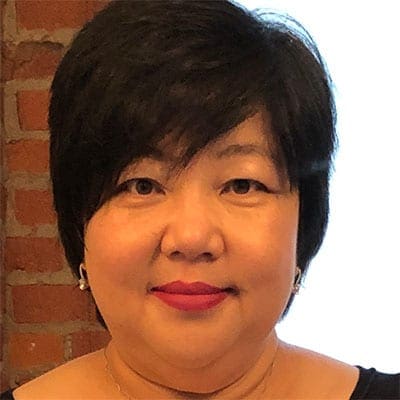 Fay is managing director at NFQ Ventures. She specializes in advising and working with high-growth companies to put in place the foundations to accelerate and build scaleable organizations; from people management, best practices, to risk management, and reporting and measurement systems. Fay thrives on strategic challenges and designing creative solutions to seemingly impossible problems. Most recently she held the role of EVP and CFO with Fuse Powered Inc. where she shepherded the company through venture financings, acquisition and divestitures through to its sale to a U.S. company. Prior to this she spent 15 years as an entrepreneur building software, services, and consulting companies within the Castek Group. Following the sale of these companies, she co-founded NFQ Ventures to invest in high-growth companies. During her entrepreneurial career, Castek companies earned numerous awards including "Top Product Launch" and "Top Transformation Company" in the prestigious Branham Awards competitions and also "50 Best Managed Private Companies in Canada." Prior to her entrepreneurial career, Fay held senior roles with major U.S. and Canadian financial institutions where she structured large-scale project financing and managed lending transactions and asset portfolios ranging in size from $100MM - $300MM., in addition to co-managing portfolios with up to $1 billion in real estate loan assets. Fay holds an MBA from York University's Schulich School of Business, and is a Fellow of the Institute of Canadian Bankers (FICB). She is also a graduate of the MIT Birthing of the Giants program, the Harvard Program on Negotiation, and thrives on constant learning. Fay is multi-lingual and has worked globally in Europe and Asia. Her interests include travel to remote regions of the world, scuba diving, skiing, real estate development, design and photography. She also serves on not-for-profit boards and takes pride in growing and mentoring the next generation of all-stars.
Magazine
The latest news from Momentum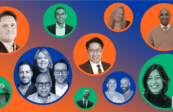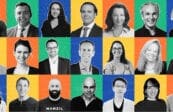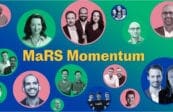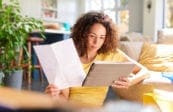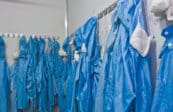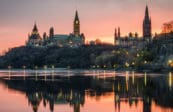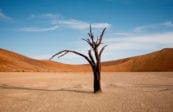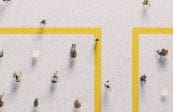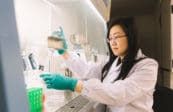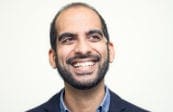 About the Scale-Up Platform
Leveraging more than $52-million from FedDev Ontario, the Scale-Up Platform is a collaboration among Communitech, Invest Ottawa and MaRS Discovery District that will help thousands of high-growth firms attract more customers, talent, sales and capital, and increase their potential to become $100-million-plus anchor companies.