FORMULA FOR STARTUP SUCCESS
The MaRS advantage
We help tech and science founders build their companies and create global impact. We bring decades of know-how and proven tools to drive venture growth. At every stage of your startup journey, our seasoned entrepreneurs are there to support you.
On-demand services
Our intensive capital, talent and revenue growth programs, world-class market research and brand-boosting PR support help your company reach its next milestone.
Hands-on support
Our experienced advisors roll up their sleeves to guide you through your toughest business challenges with personalized support and tailored resources.
Access to curated communities
You're not alone. A community of like-minded entrepreneurs and access to 1:1 and group learning opportunities fill knowledge gaps on your team, inspire transformative change and help accelerate growth.
Featured Startups
MaRS supports hundreds of companies at every stage of growth so they can achieve global impact and scale.
Network with experienced roster of growth advisors
Access to events and our private network and community
Self-serve learning opportunities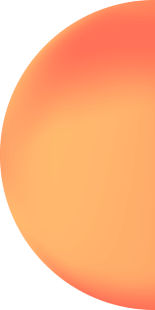 Nanoleaf creates the world's most energy efficient lightbulb.
"MaRS recognizes that companies need different resources at different stages of growth. They helped us find an advisor for our suitable stage — landing us a government grant at close to $3 million."
Gimmy Chu, Co-Founder & CEO
Member of MaRS Momentum
Cyberworks Robotics develops the next generation of autonomous vehicle technology
"MaRS helped us grow and scale by putting us in an ecosystem with a mentality around rapid growth and rapid innovation."
Myra Arshad, Co-Founder & CEO
Member of MaRS Growth Acceleration Program
ALT TEX creates a biodegradable and carbon neutral alternative to polyester
"One of the biggest challenges is convincing global early adopters that your technology is better than larger competitors. Our amazing mentors have helped us accelerate this progress now working with leading global brands."
Vivek Burhanpurkar, Co-Founder & CEO
Member of MaRS Growth Acceleration Program
FREQUENTLY ASKED QUESTIONS
How do I apply and how do I know I'm eligible?
How long does the application process take?
What is the time commitment expected from me and my team?
Empowering the next generation of global leaders 
Selected startups with scalable, high-impact solutions receive hands-on advice, mentorship, market insights and subject matter expertise, along with marketing opportunities and critical connections to capital, talent and customers.
MaRS gratefully acknowledges the support of the Province of Ontario through the Ministry of Economic Development, Job Creation and Trade and the Government of Canada through the Federal Economic Development Agency for Southern Ontario.