Our people
We are the company we keep
Neda Tocheva, Sr. Manager, Content & Programming
"MaRS provides a true sense of belonging and empowerment. I love coming to work feeling valued and encouraged."
Sasha Sud, Director, Smart Cities
"MaRS allows me to have a career in emerging technologies while staying true to my values of promoting social good."
Asvini Keerawella, Sr. Manager, National Programs
"I get to work with eclectic, fun and highly intelligent people. And together we get to help entrepreneurs make the world a better place."
Brilliant, passionate and diverse, our people are inspired by the MaRS mission to help innovators change the world. Embodying the spirit of the entrepreneurs we support, our team adapts, takes risks and loves collaboration.
Our people apply creativity and critical thinking to every project, knowing when to lead and when to listen. Though varied in their perspectives, our team is united in the common goal of driving positive change.
From exciting summer internships for students and early-career professionals to leadership positions for seasoned experts, MaRS has the job for you.
Neda Tocheva, Sr. Manager, Content & Programming
"MaRS provides a true sense of belonging and empowerment. I love coming to work feeling valued and encouraged."
Sasha Sud, Director, Smart Cities
"MaRS allows me to have a career in emerging technologies while staying true to my values of promoting social good."
Asvini Keerawella, Sr. Manager, National Programs
"I get to work with eclectic, fun and highly intelligent people. And together we get to help entrepreneurs make the world a better place."
MaRS culture
Our values underpin the culture we build every day.
Results-driven
We hold each other accountable to deliver meaningful outcomes to our stakeholders.
Boldness
We set ambitious goals and relentlessly pursue them with urgency.
Intellectual honesty
We listen with curiosity and speak with integrity.
We before me
We put collective impact first.
Respect
We foster a diverse and inclusive workplace, embracing all with care and consideration.
Benefits and perks
A career at MaRS means quality time inside and outside the office.
We strive to strike the right balance between hard work, personal and professional development, and wellness. Here are some of the key benefits of working here:
Health and dental coverage
Highly competitive package for individuals and their family members, as well as access to the confidential Employee and Family Assistance Program.
Time off to recharge
Starting vacation entitlement of three weeks in addition to a week-long holiday office closure and personal days.
Transit accessibility
Indoor bike parking and showers along with direct access to Queens Park subway station.
Cutting-edge building
Architecturally-inspiring, amenity-rich building housing some of the world's most progressive minds.
World-class events
Access to hundreds of annual conferences, lectures and networking showcases.
MaRS Social Committee
Year-round team-building outings as part of our social, health and wellness program.
Life at MaRS
Louise Pichette, Manager, Innovation Adoption
"MaRS has been the perfect place to launch my career. From my first day, I've always felt that my opinion mattered."
Garrett Cree, Data Engineer
"My MaRS internship gave me the opportunity to do impactful work that launched my engineering career."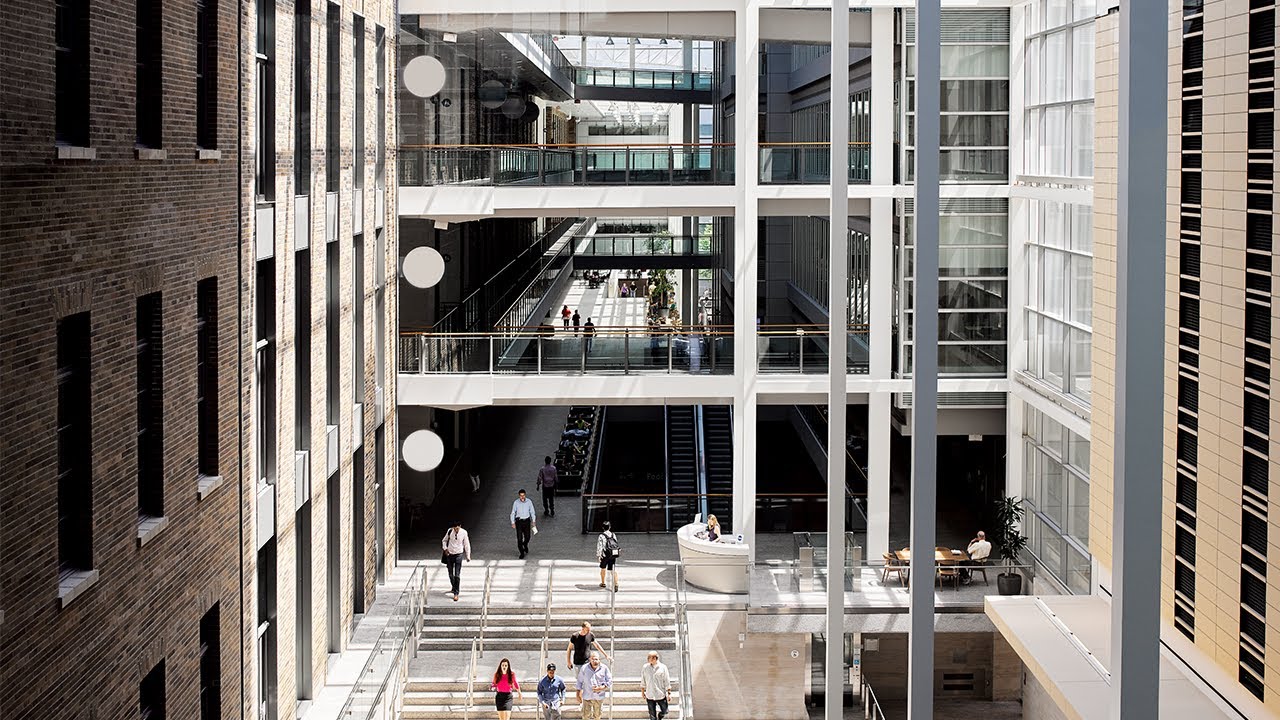 Open Positions
We are always looking to strengthen our team. Check out the jobs below.