Allen Lau
CEO and co-founder, Wattpad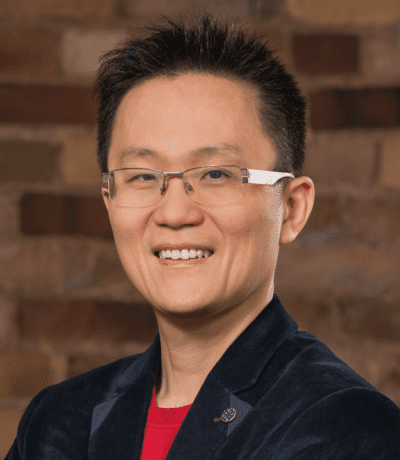 Allen Lau
CEO and co-founder, Wattpad
Allen Lau is a visionary serial entrepreneur, a leader in Canada's tech community, and a sought-after speaker and authoritative voice on entrepreneurship, the innovation economy, and the benefits of a diverse workforce.

As the CEO and co-founder of Toronto-based Wattpad, a global multi-platform entertainment company for original stories and leading social storytelling platform, Allen leads an international team with the inspiring vision to leverage groundbreaking technology to transform how entertainment is sourced and produced while empowering diverse voices.

Under Allen's leadership, Wattpad has grown into a community of 94 million people who have written more than a billion uploads on the platform. Thousands of Wattpad stories have been adapted for other platforms and gone on to become blockbuster movies and #1 Netflix hits, Emmy-nominated television series, and bestselling books around the world. 

Wattpad has raised USD $120 million from top VCs in Silicon Valley, New York, Canada, and Asia. In 2021 the company was acquired by Naver, the South Korean internet conglomerate, in a transaction valued at more than USD $600 million. 
That same year Allen was invited to sit on the board of the Toronto International Film Festival (TIFF), a cultural organization with a mission to transform the way people see the world through film. As a board member, Allen will offer his unique perspective and experiences to support and advance TIFF's mission. Additionally, Allen joined the board of directors for MaRS Discovery District, North America's largest urban innovation hub. As a board member, Allen will join MaRS in supporting high-growth startups and scale-ups to drive breakthrough discoveries, grow the economy, and make an impact by solving real problems for real people. 
A leader in Canada's technology sector and startup ecosystem, Allen is a member of the Canadian Council of Innovators, a lobby group that advances the interests of Canadian technology companies at all levels of government. He is also the co-founder of Two Small Fish Ventures, a fund that invests in early-stage internet companies with strong network effects.

Allen received his Bachelor and Master degrees from the University of Toronto's Electrical Engineering program. 

In 2020, he was inducted into the Engineering Alumni Hall of Distinction of the University of Toronto. He was twice named one of the Top 50 Most Influential People by Toronto Life.