Fay Wu
Managing Director, NFQ Ventures Ltd.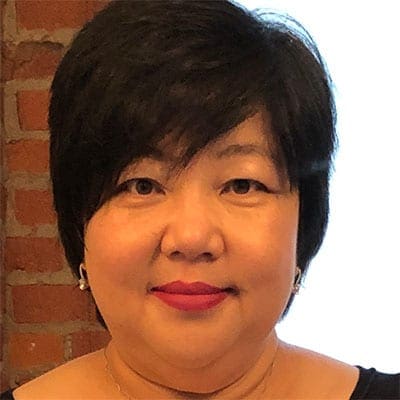 Fay Wu
Managing Director, NFQ Ventures Ltd.
Fay is managing director at NFQ Ventures. She specializes in advising and working with high-growth companies to put in place the foundations to accelerate and build scaleable organizations; from people management, best practices, to risk management, and reporting and measurement systems. Fay thrives on strategic challenges and designing creative solutions to seemingly impossible problems.
Most recently she held the role of EVP and CFO with Fuse Powered Inc. where she shepherded the company through venture financings, acquisition and divestitures through to its sale to a U.S. company. Prior to this she spent 15 years as an entrepreneur building software, services, and consulting companies within the Castek Group. Following the sale of these companies, she co-founded NFQ Ventures to invest in high-growth companies. During her entrepreneurial career, Castek companies earned numerous awards including "Top Product Launch" and "Top Transformation Company" in the prestigious Branham Awards competitions and also "50 Best Managed Private Companies in Canada."
Prior to her entrepreneurial career, Fay held senior roles with major U.S. and Canadian financial institutions where she structured large-scale project financing and managed lending transactions and asset portfolios ranging in size from $100MM – $300MM., in addition to co-managing portfolios with up to $1 billion in real estate loan assets.
Fay holds an MBA from York University's Schulich School of Business, and is a Fellow of the Institute of Canadian Bankers (FICB). She is also a graduate of the MIT Birthing of the Giants program, the Harvard Program on Negotiation, and thrives on constant learning.
Fay is multi-lingual and has worked globally in Europe and Asia. Her interests include travel to remote regions of the world, scuba diving, skiing, real estate development, design and photography. She also serves on not-for-profit boards and takes pride in growing and mentoring the next generation of all-stars.