Kelsey Rideout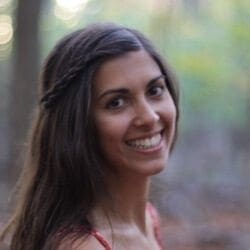 Kelsey Rideout
Kelsey Rideout is a Cohort I Studio Y Fellow who believes that creative writing and the arts are a critical pathway towards forging social change. While studying International Development at the University of Guelph, Kelsey worked as the News Editor for the university paper, which led to opportunities to write for non-profit organizations about food, alternative farming methods and climate change in the Arctic.
Upon graduating, she set out to train artistically and moved to Toronto. Since then, she's studied creative writing at Firefly Creative Writing, the University of Toronto, and the Humber School for Writers. Her hope is to create pieces that serve as a platform for engaging in the study of intersectionality, of envisioning modalities and systems of oppression through a lens of compassion, movement, and creativity.
For Kelsey, exchanging stories with people from diverse communities fuels an artistic practice. She's learned and lived in places like Zambia, Guatemala and Moosonee. Since electing Toronto as her new home, Kelsey has developed several obsessions: excessive amounts of coffee, cycling, picnicking and frequent attempts to execute the perfect headstand.