Keri Damen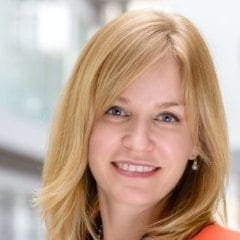 Keri Damen
Keri Damen is a program leader, intrapreneur and instructor who manages the academic and business success of a growing portfolio of cutting edge, market-driven business programs designed to advance the careers of learners at U of T's School of Continuing Studies. Prior to joining SCS full-time, she designed its Certificate in Entrepreneurship experiential program where she currently teaches the Foundations of Entrepreneurial Management course to aspiring and early stage entrepreneurs.
As the Director of Entrepreneurship Programs at MaRS Discovery District, Keri was dedicated to helping entrepreneurs successfully bring their ideas to market via education created by entrepreneurs for entrepreneurs. She envisioned, marketed and scaled a comprehensive suite of programs and content from inception to becoming Canada's largest entrepreneurship education provider with live programs reaching tens of thousands of entrepreneurs and online resources viewed by millions of people around the world. The flagship program Entrepreneurship 101 won Startup Canada's Entrepreneurial Effect Award for outstanding achievement in advancing entrepreneurship in Ontario in 2014.
Keri has a BA from UBC and an International MBA (IMBA) from the Schulich School of Business at York University. In her personal time, she is an avid thinker and speaker about the new world of work and learning and how everyone from new grads to leaders can survive and thrive in the new economy.