Patrick Heffron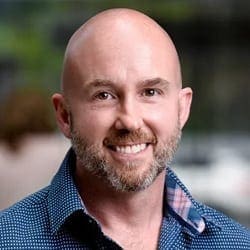 Patrick Heffron
Patrick Heffron has more than 20 years of ICT leadership experience and expertise in both operations and finance. As well as being a facilitator in the Entrepreneurship Programs at MaRS, Patrick is COO and CFO for Pong Game Studios.
Previously, Patrick has held COO and CFO positions with Wysdom.AI, Esna Technologies, Clickfree as well as for several technology companies on a fractional basis. Patrick's early career included executive roles with Bell Canada and IBM.
Patrick is passionate about opportunities to assist entrepreneurs execute on their vision. He is an active community volunteer and has been a board member with not-for-profit organizations such as TechConnex, yLab, Ontario Shores Centre for Mental Health Sciences and The Pediatric Supportive Care Network of Ontario.
Patrick is a CPA, CA, having articled with PwC, and holds a bachelor of business administration from Wilfrid Laurier University.