Richard Bozzato
Senior Advisor, Health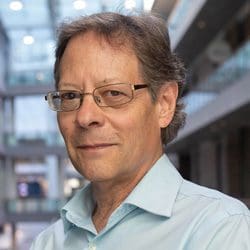 Richard Bozzato
Senior Advisor, Health
Richard brings over 20 years of experience as a pharmaceutical industry executive, having led the development of innovative drugs, biologics, medical devices and combination products in several therapeutic areas, including metabolic diseases, regenerative medicine, bone repair and orthopaedics, haematology and nicotine addiction.
Throughout his career, he has been responsible for overseeing all aspects of the product development process, from basic research, preclinical safety and toxicology, and clinical research to chemistry, manufacturing and regulatory submissions in the United States, Canada and Europe.
He has extensive experience in the management of intellectual property, having successfully defended against and challenged competitors' claims.
Highlights
Chief Operating Officer at Nicogen Inc.
Chief Scientific Officer at ApoPharma Inc, a division of Apotex Inc.
Director, Drug Development at Allelix Biopharmaceuticals Inc. (later NPS Pharmaceuticals)
Co-founder of the Advanced Regenerative Medicine and Tissue Engineering Consortium
Served on the Scientific Advisory Committees of Cangene Corporation and Apotex Research
PhD and Honors B.Sc. in Biochemistry from the University of Toronto