Zeeshan Ali
Director, Business Development, MaRS Partnerships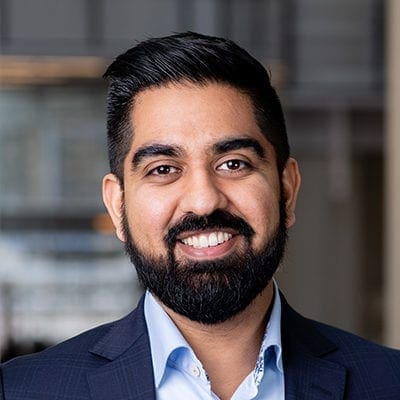 Zeeshan Ali
Director, Business Development, MaRS Partnerships
Zeeshan supports the identification and addition of new clients to the MaRS stable of cleantech companies. He's focused on creating meaningful and sustainable relationships, helping organizations quickly adopt innovative technologies.
Prior to joining MaRS, Zeeshan held a senior position at Algonquin Power & Utilities Corp., a North American diversified generation, transmission and distribution utility with over $12 billion in total assets. He's also worked for Fortune 500 companies across multiple sectors, including transportation and mining, as well as and oil and gas.
Zeeshan is a Chartered Professional Accountant and Chartered Business Valuator. He holds a degree in commerce from the University of Toronto.