Cleantech Forum 2019
Gain profile, meet investors, build your network as part of Canada's cleantech delegation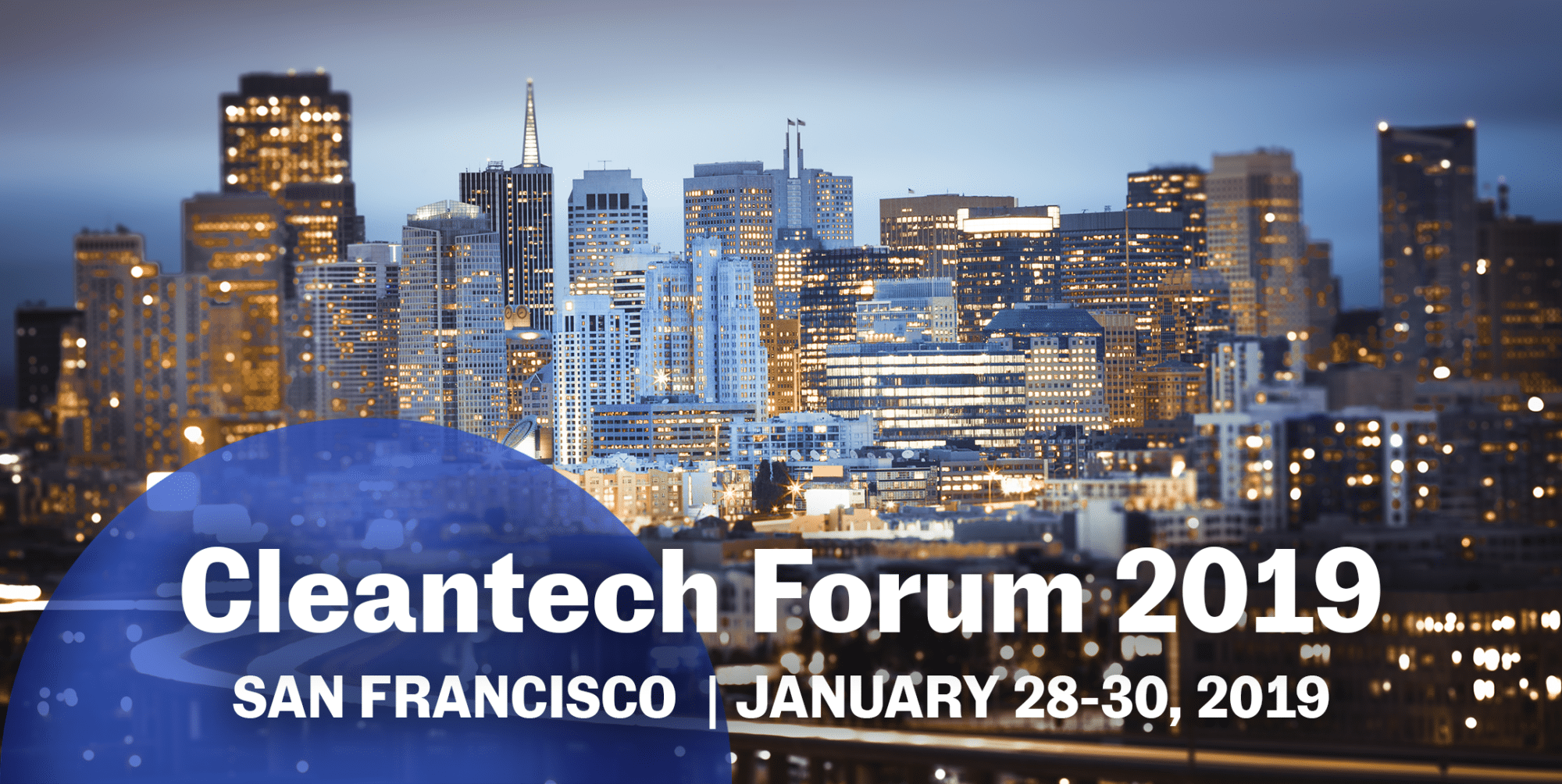 The Government of Canada and Export Development Canada are sponsoring a delegation of 20 companies to attend the 17th annual Cleantech Forum, to be held January 28 to 30 in San Francisco. The over-arching theme at this year's Forum is "Diversity of Thought: Harnessing the Power of Difference," within which a number of key areas of innovation will be explored, including smart mobility, precision agriculture, water treatment, as well as a range of cleantech applications that leverage robotics, AI and blockchain.
As with past years, the Forum will also officially mark the release of the latest Global Cleantech 100, a list of 2019's most promising and innovative technologies worldwide.
We invite your company to apply to become part of this high-profile mission, building on Canada's strong presence at the previous two Forums. This is an opportunity to get tailored support and elevate your company's profile in front of a high-impact audience of investors, customers and strategic partners.
WHO SHOULD APPLY?
Please note that applications, which must be submitted through the online form below, are due by the end of day on Friday, October 12, at which time the online form will be disabled. Companies selected to become part of the delegation will be notified by e-mail the week of October 22.
We are looking for a mix of cleantech ventures from across the country that reflect Canada's sector strengths and can contribute to the themes of this year's Forum. Priority will be given to both "growth" stage ventures that have a market-ready or near-market-ready product and are seeking Series A or higher investment, and companies that are in commercialization and looking for growth capital.
WHAT YOU GET?
If selected, you will benefit from:
Complimentary event registration.
Financial support for travel.
Pre-event coaching by MaRS Cleantech advisors.
Support setting up investor/customer meet-ups.
Access to Canadian-hosted networking event.
Inclusion in delegation Investor's Guide.
Potential to participate as a speaker on conference panels.
Enhanced profile as part of a highly visible Canadian delegation.
(Note: Greater consideration will be given to companies that did not participate in last year's delegation, though nothing precludes such companies from applying.)
Canadian companies that apply but are not selected can still receive many benefits if they choose to attend the Forum. These include discounted registration (TBD), access to a Canada-designated meeting room, and on-the-ground support from Global Affairs Canada's Trade Commissioner Service in San Francisco and staff from Export Development Canada. All Canadian cleantech ventures that attend the Forum are also invited to a Canadian networking reception during the Forum. Information regarding these benefits/events will be provided to all applicants shortly after the conclusion of this open call.
DETAILS:
Date: January 28-30, 2019
Location: Park Central Hotel San Francisco, 50 Third Street.
For more information on the agenda and venue details, click here.

THANK YOU TO OUR PARTNERS: