Novel Ontario-based technology companies with a clear, sustainable technological or market advantage.
Since its inception, the venture may have raised up to $2 million in total funding from sources such as venture capital, angel, personal capital, friends, family, government-funded investment programs and bank loans. This does not include funds raised from government research and development grants. In some exceptional cases, the venture may have raised up to $3 million in total funding. These exceptions include:

Cleantech ventures developing capital-intensive assets such as energy storage and energy generation technologies.
Life sciences ventures operating in the drug development, biotechnology, and medical and assistive device industries.
The venture may be pre-revenue or have under $1 million in revenue for a given year.
The venture cannot be a subsidiary of a larger parent company that would be ineligible.
The venture must be established for at least one year and may not be established for more than eight years.
The venture must have at least one full-time employee.
The venture must be a client with a Regional Innovation Centre (RIC).
Ventures that have founders, staff or contractors who may also be a paid advisor, EIR or staff on contract at a RIC are not eligible.
Ventures who have received funding from this program in the past should demonstrate a recurring need which will be considered on review.
Embark candidate requirements
Requirements
Applicants must recruit their own candidate for this position; however, recruitment may occur after submitting the application.
The candidate shall not have an existing relationship with the applicant venture outside the scope of the role and objectives provided in the program application.
The candidate should not, directly or indirectly, be involved (whether personally or as an employee, agent, consultant, contractor, investor, shareholder, joint venturer, partner or in any other capacity whatsoever) in any enterprise, association, corporation, joint venture or partnership directly or indirectly associated with the applicant venture.
The candidate should be working at a full-time capacity during the course of this program.
The candidate should be aged 22 to 29.
The candidate may not be a paid advisor, EIR or staff on contract at a RIC.
The candidate's rate of pay should not exceed the maximum set by the program.
Please note that eligible funding is for a business role and not for a researcher or a developer
The candidate's rate of pay should not exceed the maximum set by the program.
Candidates are encouraged to remain with the venture beyond the program term. In this case, ventures should consider the candidate's salary rate and the funding amount requested upon application to ensure the sustainability of retaining the candidate.
Note: This program is intended to encourage new growth opportunities for the applicant venture rather than support existing resources in the venture. As such, candidates should be new to the applicant venture. On a case-by-case basis, however, the BAP may consider supporting an existing resource in the organization. For example, in cases where this resource has been recently engaged or engaged on a limited basis, provided that the applicant venture can clearly demonstrate an opportunity for growth and impact during the program contract period.
Application requirements
Applicants must attach an Advisor Confirmation and Commitment Letter to their application, signed by their Regional Innovation Centre Advisor to confirm the venture's referral, and the advisor's mentorship commitment during the course of the program contract through at least two status meetings — at three-month and final six-month reporting periods.
Incomplete applications will not be reviewed (missing pitch decks, incomplete sections, et cetera).
Additional program requirements
The contract duration for this program shall not exceed six months and must begin upon contract signing, or the client will risk contract cancellation without payment.
Incomplete contracts will be compensated for costs incurred up to that point in time.
Compensation cannot be provided for work completed outside the term of the program contract.
A volunteer panel of reviewers with related industry expertise will select the ventures, basing their decision primarily on the following criteria (in addition to the company information provided):
Product / Technology Description
Value Proposition
Competitive Advantage
Revenue Model
Traction
Scalability
Job Description
Objectives and Outcomes
Why is this role crucial?
A 10 slide pitch deck is required to accompany the application but will be used as supplementary information.
Upon selection, ventures will be conditionally approved, at which time they will be asked to submit their Embark candidate's information (if not already provided). The venture will be invited for a phone interview before final approval is made.
Regional Innovation Centres
For further information on this program, please connect with your Regional Innovation Centre at a city near you.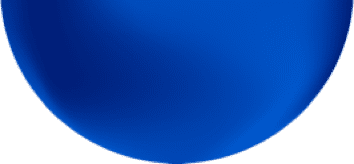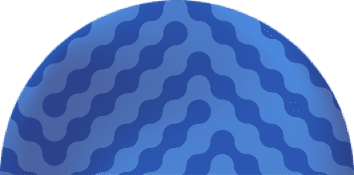 Volunteer as a reviewer
The Business Acceleration program runs a number of funding programs to assist Ontario tech entrepreneurs. Each year we receive hundreds of applications to our funding programs. It takes a community to firmly evaluate and provide crucial feedback to our applicant ventures, so we are always looking for industry experts who can help.
Contact us for more information
Embark Funding Recipients 2015
Embark Funding Recipients 2016
Embark Funding Recipients 2017