The world's extended lockdown has been one of the most surreal periods in recent history. More than 7.6 million Canadians — nearly a fifth of Canada's population — have filed for emergency benefits. Supply chains are fractured. Borders are closed. The airline industry has been grounded.
The disruption caused by the novel coronavirus has sparked a million pressing questions about how we as a society should respond and rebuild. Should we still live in cities? What will become of public transit? Will schools stay virtual? While the full effects of the outbreak have yet to be realized, one thing is certain: the world will be forever altered. We asked experts in a variety of fields to weigh in on how they see the world changing as we gradually emerge from COVID-19.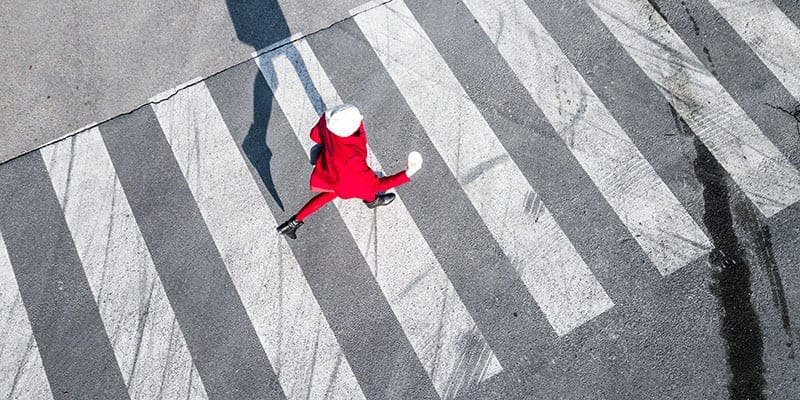 Public spaces will become more important than ever
"There's a growing clarity that the world is not going to go back to what it was — and that opens up opportunities. We now have the chance to be forward-thinking, resetting our cities to a green economy that's pedestrian-friendly and neighbourhood-based.
We need to think about using our streets in a fundamentally different way. For instance, we should immediately take over car lanes for pedestrians and we can do this overnight — Washington, Milan, Paris and lots of places around the world are implementing these changes very rapidly. By re-adapting how we use our roads, large numbers of people can get around safely while maintaining adequate distance.
Something that has become an even bigger priority in dense urban spaces is public space and park space. Our health is contingent on access to fresh air, sunlight and building up immunity. That doesn't mean you trap people in a 700-square-foot condo. My hope is that we'll be more aggressive in ensuring that every neighbourhood has the urban space they require."
– Jennifer Keesmaat is CEO of The Keesmaat Group and former chief planner for the city of Toronto. She is a distinguished visitor in planning emeritus at the University of Toronto.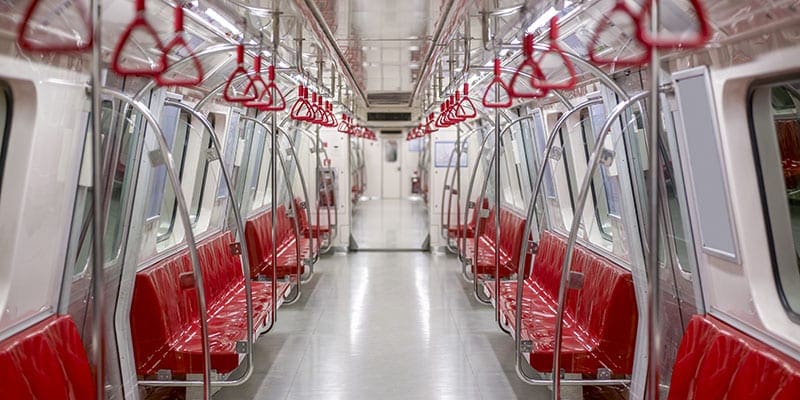 Cities will need to rethink public transit models
"Demand for public transit is going to return slowly coming out of the COVID-19 pandemic. As companies and workers adjust to remote work, those who can avoid commuting will likely continue to do so.  But most people who rely on public transit and rely on the service will continue to do so. Some people who can afford to drive will do so, but the costs of congestion and the value of mobility are too high for cities to not adopt innovative ways for people to get around.
Going forward, if cities want to provide good transit they will have to shift their focus to not only providing efficient routes for commuters during peak demand, but also to increasing coverage and reducing transit deserts.
On-demand buses are an effective way for cities to cover larger service areas with fewer vehicles. The digital infrastructure required to implement this kind of service is significantly less expensive than the physical infrastructure required for traditional mass transit solutions in dense areas.
These are difficult times, but they are giving us a chance to reflect and reset. As we understand what is important, we have an opportunity to use this information to plan better and innovate and if we do so, I believe we will come out of this better and stronger."
– Remi Desa is CEO and co-founder of Pantonium, a transportation software company based in Toronto.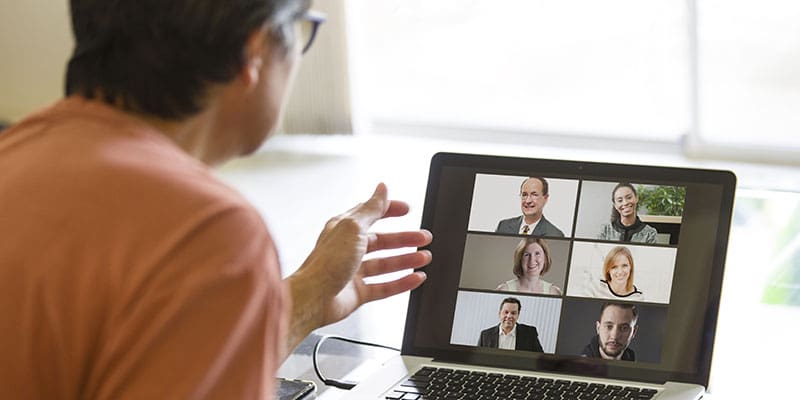 Knowledge will be shared more freely
"Everyone knew a pandemic would happen, just not when. And yet, we did not prepare. Like climate change, antimicrobial resistance, the circular economy and so many other social issues, there's never enough money or time to do things right — like invest in prevention — but there's always money and time to fix it. I would hope that there are lessons learned, in particular to continue the collaborative work that took place during the pandemic.
Proprietary interests have increasingly dominated science at universities, and the idea of inventing medicines as a human right has been dismissed as unrealistic. But when COVID-19 emerged, no one gave a second thought to science being open and shared, as quickly as possible. There is no going back. All the reasons not to share have been unmasked as artificial, self-serving ways to preserve the status quo. Now the dam is broken and we see that sharing is possible even within the social and economic structures that we have created.
We have also learned how interconnected we all are. What happened in one small market in one country shook the world. And inequality will do the same. I hope that we start to see the world as one — and start pouring money into less affluent nations. We need to be more generous."
– Aled Edwards is founder and CEO of the Structural Genomics Consortium and professor of medical genetics and medical biophysics at the University of Toronto.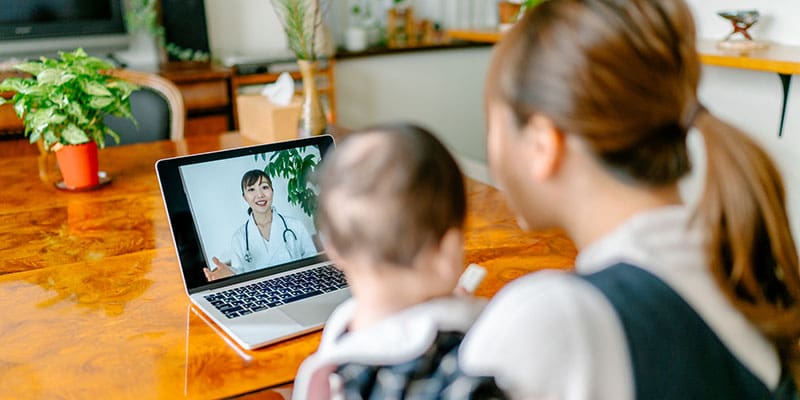 The healthcare system will innovate even faster
"COVID-19 is forcing everyone to work harder to come up with new solutions fast. That's especially true for health technology companies that are supporting front-line healthcare workers. We have been taking new and emerging evidence and rapidly transforming it into protocols that can be used on the front lines.
The idea that we must see patients in person is now a thing of the past and it's possible to deliver healthcare in a different way without putting people at risk. We're seeing a massive demand for virtual-care platforms from family doctors, long-term care homes, psychologists, psychotherapists, social workers and others to make sure that they can continue to provide care, even when it's not safe to do so in person.
The rate of tech and innovation adoption occurring during this pandemic has never happened in healthcare before. We will come out of this with a healthcare system that has been completely transformed for the better for patients and for care providers."
– Sachin Aggarwal is CEO of ThinkResearch and a senior fellow in public policy at the Munk School of Global Affairs and Public Policy at the University of Toronto.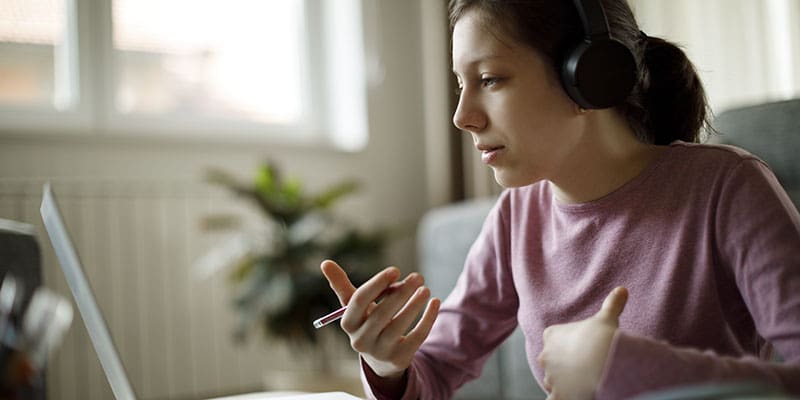 Remote learning will remain a key part of education
"As the economy resets, there will be a big shift toward solutions that offer continuing studies and the ability to easily switch back and forth between online and in-person learning.This is may be the time that will push the impetus for broadband to become a utility worldwide — we need it to work remotely and to teach our kids. When you look at what is required during a lockdown, broadband is up there with electricity. And the new educational reality is going to push this forward. Every kid should have equal access to education and because of that we're going to be having the conversation around broadband. It's going to lead to a policy conversation on access to reliable, high-speed internet.
There is also going to be a huge need to build community for kids connecting in the home. Schools generally rely on in-person motivation. How do you motivate students when teachers are not there and kids can play Fortnite all day? The truth is, 50 percent of students aren't logging into any online platforms, even though they should be. Everyone is scrambling to figure out how we can help kids to be motivated, connected and self-driven learners. Post-pandemic we're going to see a transformation in the parent to school relationship and more appreciation for the hard work that teachers do."
– Shawn Young is the co-founder and CEO of Classcraft, a remote learning startup based in Quebec and New York. 
The battle for talented employees will intensify
"During COVID-19, everyone has been forced to merge work and life, so when we come out and into recovery, people won't be talking about work/life balance. You're working where you live and you're living where you work. It's not about balance anymore, it's about integration.
Following the end of the pandemic, the infrastructure for career transitions is going to be tested. As some people crave income stability and benefits, many will look to more established, traditional organizations that can provide stability. On the flip side, those who were displaced from larger organizations may look to do more freelance or gig work. We're going to see many more career changes.
Culture will change. Right now organizational cultures are being tested around adaptability. The companies that have a culture of adaptability and people who can shift what they do to meet immediate needs will be the ones that come out of the pandemic successfully. Organizations that establish a culture of adaptability will retain top talent and survive this.
There will be a lot more talent out there because of the high numbers of job displacements. And as people are given a window into industries that pivoted quickly and offer more flexibility, the talent war will intensify. Progressive organizations will be looking at their employment brand and the experience they provide their talent as well as whether they have the right technology to provide an ongoing collaborative and distributed environment."
– Simon Chan is vice president of talent, academy and future of work at Communitech in Kitchener.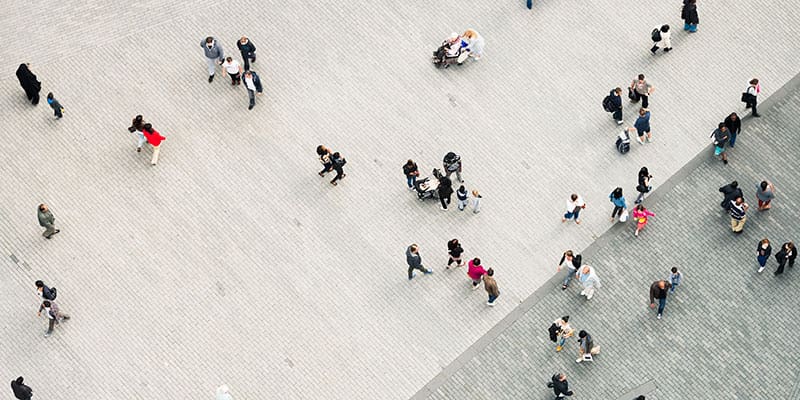 Data collection must become more accurate and timely
"In machine learning we spend a lot of time building the engine, but it's not going to do anything unless you give it fuel, and that fuel is data. I hope this will be a wake-up call for governments at all levels in terms of open data.
We are seeing the benefits of data sharing now across all levels of governments, but we need more data collection and more legitimate data. We as Canadians are patting ourselves on the back for how we've been handling the COVID-19 crisis, but we're actually doing poorly in terms of our response. One of the reasons South Korea and Taiwan did so much better is because of their use of data. Part of it was that they had a lot more resources so they could do a lot of testing, but they also had the data.
We must make data more available in real emergencies, so that we can have more intelligent and actionable insights. At the same time, we want to avoid a situation where we're all being monitored, so people with ill intentions can use our data against us.
Today, the real risk isn't the government knowing too much about you, but companies knowing too much. Machine learning and data science is showing that people are leaving their homes 50 percent less now. This is important to know, but also raises concerns about our privacy going out the window. When there's a pandemic people are willing to give up a bit, but I'm guessing that people will become more comfortable with being monitored."
– Frank Rudzicz is an associate scientist at the Li Ka Shing Knowledge Institute at St. Michael's Hospital, director of AI for surgical safety technologies, associate professor in the department of computer science at the University of Toronto and a faculty member at the Vector Institute.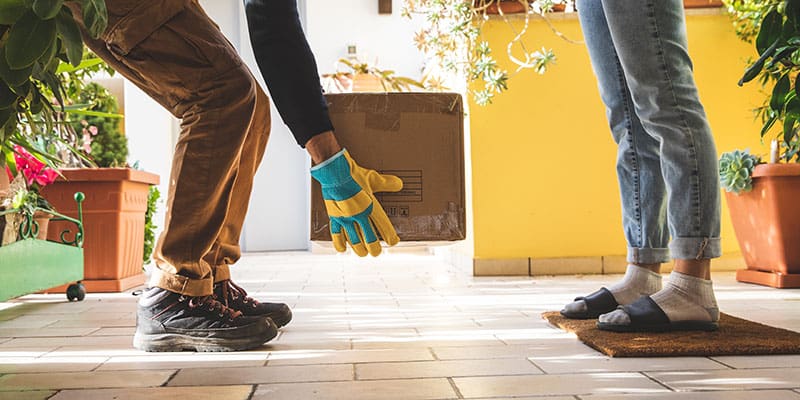 Technology will become more enmeshed in our lives
"COVID-19 has sharpened what matters most: food, water, shelter, the people closest to us, and our health. We've had to abruptly change many of our behaviours, and some of those behavioural shifts will persist when the crisis abates.
Technology has become our social and professional lifeline. In a post-pandemic world, our relationship with technology is going to trend toward products and services that meet our most vital needs.
Physical distancing is a massive experimental testbed. Epidemiologists, climate scientists, traffic engineers and economists are urgently collecting data. We will learn much about the effects of a demand shock on pollution, commute times and viral spreads, and incorporate this into new mathematical models, policies and products. These learnings will allow us to identify new needs and develop innovations that help humanity."
– Oshoma Momoh is chief technical advisor at MaRS Discovery District in Toronto.