It — somehow — hasn't even been three months since the novel coronavirus was first identified, after dozens of people fell ill in Wuhan, China. But in that short time, scientists and researchers have worked at warp speed to understand the disease it causes: Already, nearly 30,000 studies have been conducted on COVID-19, examining everything from transmission and incubation to risk factors and potential therapeutics.
That's a lot of findings scattered across journals around the world. But to control the pandemic, a certain level of coordination and collaboration is crucial. And organizations around the world are finding new ways to help share and analyze what is known so far. Last week, an impressive group of organizations launched the COVID-19 Open Research Dataset (or CORD-19, for short) to help researchers access these vital studies. Georgetown University, the National Institutes of Health, Microsoft and the Chan Zuckerberg Initiative all worked to compile and map them. Then, the non-profit Allen Institute for AI converted them from websites and PDFs into a handy machine-readable format. Now, Google subsidiary Kaggle is hosting a CORD-19 challenge, encouraging data scientists and machine-learning researchers to surface answers to crucial questions about the coronavirus and related pathogens.
Google, Facebook, Microsoft — they might not seem the likeliest collaborators. But these very strange times have brought unprecedented openness when it comes to sharing information, says Shahab Shahnazari, director of innovation challenges at MaRS. "The innovation community has seen a pressing need for partnerships for the greater good," he says. "Outside of that clear danger, it's hard to see this coalition of the willing coming together organically."
The biggest government institutions and the most prestigious universities are now banking on these coalitions. In Belgium, the European Commission put out a blanket call for startups and small- and medium-sized enterprises to help combat the coronavirus in pretty much any way possible, and they've offered up a budget of €164 million ($255 million) to award grants and financing. In Massachusetts, MIT expanded its Solve 2020 Global Challenge — which seeks solutions to onerous problems through open innovation — to include pandemic initiatives that could inform COVID-19 decision-making, provide tools to protect health workers, develop rapid diagnostics or enhance disease-surveillance systems.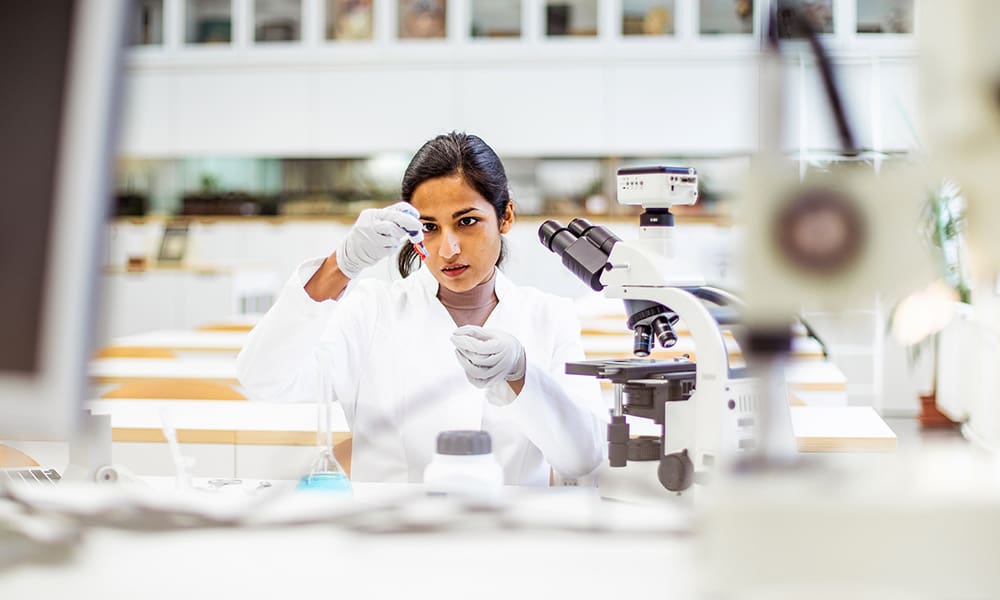 When it comes to contending with a crisis like COVID-19, the innovation community is well-positioned to mobilize quickly, thanks to their nimbleness and facility with cutting-edge technologies, Shahnazari says. "There's a large role for innovators that can be maximized by governments and public health agencies." Even the gamers are getting involved: They're using their computer's processing power to help the Washington University School of Medicine run complex calculations that hunt for new therapeutics among the coronavirus' proteins. More than 430,000 users are currently taking part in what's become, in a matter of weeks, one of the largest crowdsourced supercomputing projects in the world.
And as hospitals face dire shortages of lifesaving machines and protective gear for front-line workers, they've turned to crowdsourcing and 3D printing to help fill those gaps. In mid-March, an Italian 3D printing company became an international sensation after they managed to produce 100 respirator valves in 24 hours for a hospital in Lombardy that had run out. Closer to home, Kitchener company InkSmith is using open-source design vetted in the Czech Republic to laser-print face shields for medical workers at Cambridge Memorial Hospital. After putting out a call to their fellow 3D-printer companies last Saturday, InkSmith was inundated with hundreds of donated parts in just 24 hours.
"I think, in our innovation community, there's always been an understanding of a greater social contract, and that's been rekindled now with startups and scale-ups," says Iain Klugman, CEO of Communitech in Waterloo. "It's very encouraging to see that our commitment to give back endures, because when we pull together, we're successful as a nation."
Two digital health companies based in Toronto are taking that commitment seriously. As of last week, virtual care platform Maple is providing online COVID-19 screenings with live physicians to all residents of Ontario and B.C., the only two provinces that allow patients to see doctors virtually as part of their health plans. Maple is also offering its virtual clinic platform to Ontario and B.C. doctors without cost, so they can manage patients' chronic conditions, minor injuries, or infections online — rather than have those patients head to the doctor's office, where they risk infection. Similarly, physicians and health care providers across Canada can access MediSeen's virtual care software for free, allowing them to provide secure online assessments and video-screen calling to patients while they're social distancing.
"We're seeing that the financial bottom line is no longer the principal driver in times like these," Shahnazari says. And a fiercely independent entrepreneurial spirit doesn't cut it, either: If the global innovation community is going to help tackle a disease as stealthy and insidious as COVID-19, they'll need to join forces and harness every bit of information they have. Adds Shahnazari, "There's a recognition that we all need to pull through this together."