Even in the post-COVID-19 reality, the staff of Plum still gather around the water cooler. Or rather, the "water cooler," which is how the Waterloo-based AI startup has started referring to their daily virtual socials. CEO Caitlin MacGregor will often choose a question to get people talking (What is your superpower? What are loving right now on Netflix?"), and pretty soon everyone is chiming in. "The idea is to encourage the type of light human interaction that tends to happen naturally when you're working in shared space," says MacGregor, noting that as leader, it's her job to think about culture and morale along with output and productivity. Until further notice, that interaction is now happening on Zoom.
And really, what isn't these days? Wine nights, church services, yoga classes, weddings — pretty much everything (yes, everything) that humans once did in physical proximity, we are now doing via video chat platforms. In the professional world, video conferencing might be slightly less of a novelty, but over the last few weeks it has become the new and unavoidable normal, turning the long-discussed reality of a virtual workplace into a reality overnight. The same tools that are keeping co-workers connected are introducing unprecedented level of transparency between work life and home life. Remember Robert Kelly, the politics professor who went viral in 2017 because his kid walked in on his interview with the BBC? That's all of us now. And it just may change work culture as we know it.
"As a startup that does business all over the world, we were taking a lot of these measures before COVID-19" says MacGregor. For example, Plum employees would often opt to meet with prospective clients virtually to save on resources. "Now everyone is realizing, 'Hey, maybe I don't have to get on a plane,' " she says. It's a philosophy Zoom founder and CEO Eric Yuan has been practising since he founded the company in 2017. (A Forbes profile from last April revealed that he had famously taken only eight work trips in five years). Like a lot of Silicon Valley types, the 49-year old billionaire wanted to shake up the traditional wisdoms around work culture.
"For a long time, we've been having these theoretical conversations," says David Zweig, associate professor of organizational behavior and HR management at the University of Toronto. These discussions have included the wisdom of presenteeism, whether unlimited vacation time is a sound policy and the best way to build company culture. "What's happened with COVID-19 is, we've fast-forwarded — we're having to figure things out as we go."
Things we're "figuring out" include how to fake paying attention during a meeting and whether pants are still a mandatory part of the professional wardrobe. These are the short-term growing pains, but the real challenge for companies, Zweig says, will be maintaining office culture while maintaining distance. "So much of the way a particular workplace operates are not communicated through words," Zweig says.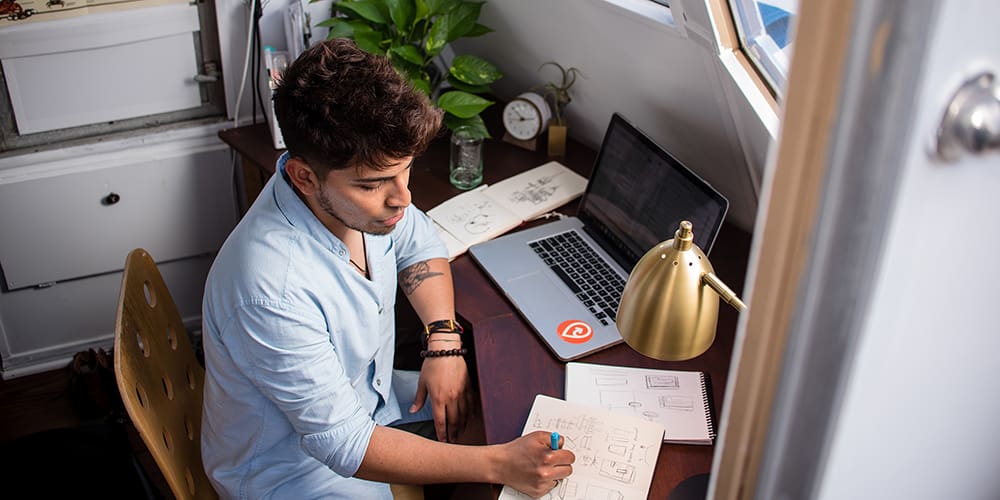 In some offices, for example, a 9 a.m. meeting, means you're late if you arrive at 9:01, whereas other offices are more relaxed around start time. "That's something you're going to understand through body language, through observing other people," he says. The onus is now on managers to figure out ways to communicate culture through a computer screen. "A lot of companies say things like "we put our people first" because it sounds good. Now, he says, they have to prove it.
Communication is critical right now. In fact, As Manda Cuthbertson of MaRS Venture Talent Services encourages leaders to "communicate like you've never communicated before." That can mean frequent check-ins, one-on-one meetings as well as social events.
As the walls come down between work and home, embarrassing teleconferencing errors have become an internet subculture in their own right. There's the woman in England who accidentally took her entire office along on her bathroom break, and there's been way too many stories about flatulent pets. By now, most of us have witnessed an unideal collision of work life and home life. But that might not be such a bad thing.
"I think the pressure to separate work like and home life was always unreasonable," says Karen Cleveland, content director for CAMH and former tech etiquette columnist for the Toronto Star. (To that point, she recently did a work video call while her two-year-old watched Peppa Pig videos on her lap.) "Maybe the silver lining of this terrible situation is that work places will recognize employees as people with lives outside of the office. "There is the potential for real change," she says.
At Plum they have recently shortened meetings form standard one-hour time slots to 50 minutes after finding that members of their team could use the extra 10 minutes to deal with priorities away from their desks. Right now, those things are kids who need to eat, pets that need to go out, parents who need to be checked in on and surfaces that need to be wiped down. But there is an insight, MacGregor says, that goes beyond the current moment. "Who ever said 60 minutes is better than 50 minutes anyway? It makes sense to give people a break," she says. "That won't change when everything goes back to normal.