Few events have disrupted the way we work — or don't work — like COVID-19. According to Statistics Canada, three million Canadians lost their jobs between February and April. A further 2.5 million saw their work hours reduced, employment across all industries have fallen an average of 15.4 percent.
While the manufacturing, construction, retail and food services industries are some of those hardest hit, the tech sector hasn't been immune to the pandemic's ripple effects. Statistical analysis of labour force changes in tech and associated industries suggests a 2.8 percent drop in employment from February to May 2020. Data collected by Prospect, an aggregated talent network, suggests that 23.9 percent of Canadian startups have made layoffs during the pandemic.
Those numbers may be starting to shift in a positive direction, however, as the summer has seen many startups kick back into hiring mode. "The tech sector may be better positioned than other industries to recover faster given the necessity of technology to keep people and industries connected," says Marianne Bulger, CEO and founder of Prospect. Bulger says she's encouraged by an increase in employer activity in Prospect's talent list. "We are now starting to see an increased interest in the list from startups who are ramping up their hiring efforts — a great sign for our ecosystem."
To say it's been a tough few months is an understatement. Yet for some the disruption has also brought with it the opportunity to pause, re-evaluate, and consider the future. Here, four people laid off during the pandemic share their stories and how they're navigating the rapidly changing landscape.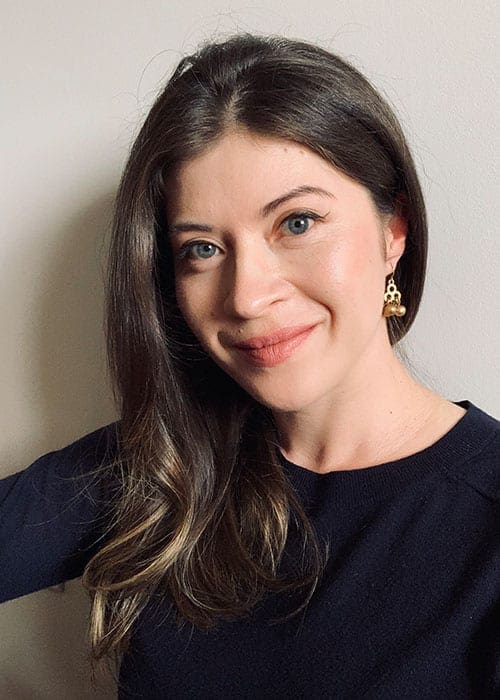 Name: Kat Wenger
Age: 35
Position: Product designer for product engineering studio in Calgary.
When she was laid off: April
How she heard the news: "I've never seen my boss so distraught. He looked like he was going to cry when he told me I was laid off. He was incredibly generous. He gave me a great severance package. The company is a great advocate of mental health and well-being and they gave everyone a letter of recommendation, as well as links and resources to mental health services and, info on applying for EI."
Her reaction: "It's mind boggling. I still can't believe it."
She's taking her time: "My husband owns a coffee shop, which has been affected by COVID-19. There was a moment where both of us were like, 'No one in this household has a job! What are we going to do?' Now I'm helping him get his business back up and running. I'm really excited for that. I've done all the branding and the website and promo material so now I can go full throttle."
Plans for the future: "There seems to be so much more opportunity in Toronto and Vancouver. My husband and I had a really deep talk about my employment. He's like, 'You know what? Apply for them. Even if you work remotely for 2020, we can move next year.' That's one great thing about my job — as long as I've got my computer and Wi-Fi, I'm good to go.
She's reassessing her skills: "I want to learn more motion and animation. And other things, like being a better leader. I've always been so focused on the craftsmanship or delivering on time and research and competitive analysis. In terms of bringing my head up and looking at my teammates and thinking 'how can I help others or transfer knowledge to someone else or be a bit of a mentor?'. That's something I want to pursue in my next job."
She's prepping herself mentally: "Focus on the good and the good gets better. That's my new mantra."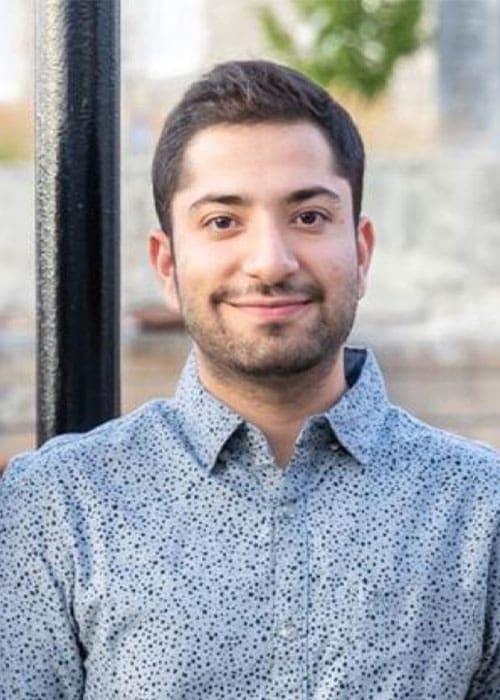 Name: Mayank Sidwani
Age: 26
Position: Junior software developer for telecommunications company based in Ottawa.
When he was laid off: May
How he heard the news: "I got a call from my manager and shortly after HR joined. We had a short meeting and they told me I was laid off."
His reaction: "It was a surprise. I was a new hire — I joined the company in February 2019, and it's very unexpected for a new hire to be laid off. Companies trying to do cost-cutting generally look to senior employees that are not very productive and have higher salaries … I wasn't getting paid very much."
He wasn't happy in his job though: "I was working alone — no team environment with no manager. I always wanted to work in a team environment and to learn from others. I was actually wanting to change my job. But then I got laid off — so it's kind of the same thing."
How he's coping: "I have some savings and I'm getting the support from the government [CERB] and that is helping me right now. I can't overspend as I have to limit my budget and expenses. I am not doing much shopping for things like clothes and other luxuries."
What he's doing now: "I'm applying all over Canada. I've applied for about 30 jobs so far. There are positions available, but no one is calling me or reviewing applications or sending me responses. Maybe they have hiring freezes? I only got rejection responses from about four or five. This time is stressful, financially and mentally."
Plans for the future: "I want to find a job where I can build and develop my skills. In my previous job, I wasn't learning. I was not at all happy. I'm hoping to get something where I can learn with a team culture that will help me build my career in a better way. Though right now I am tired, mentally and emotionally, I am optimistic. I believe everything happens for a reason and the reason is generally good. I feel that I'll get something I want and will be happy in my new position."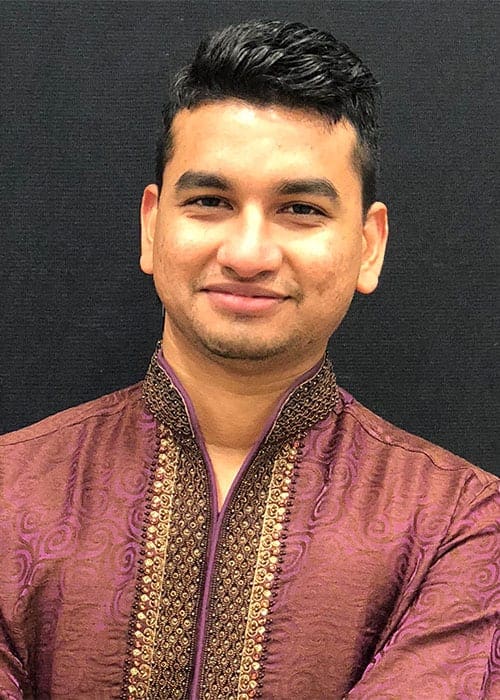 Name: Nirmal Dalal
Age: 28
Position: Software developer for computer hardware manufacturer in Calgary
When he was laid off: April 27
How he got the news: "I saw a message from the chief technical officer asking if I was available to talk on the phone, and I realized this could be the situation — I don't get a lot of messages from him."
He was technically still on his honeymoon: "I went back home to India to get married. We were really lucky to make it back in time. The pandemic was just beginning, and they were freezing planes and everything. My wife and I came back around March 12th. I got a call from my project manager. He said you have to work from home for two weeks and then depending on the situation we'll bring you into the office."
He also moved into a new, mostly empty home: "We came directly from the airport to our new place. We did not have that much stuff for the new house because most of the stores were closed. Good thing I had sleeping bags."
The company might hire him again: "My employer is maintaining health and medical benefits and said if they can they will hire me back in August. I'm still looking for other opportunities because who knows what will happen."
How he's coping: "I have some savings. I applied for the CERB. I did it for the first month, and I'm trying to see if I can get EI. My wife got really sick when we arrived. There was a time when I thought, is she infected? I was praying that not to be the situation. Thankfully nothing like that happened and I was home to give her the care she needed. We were hoping to get my wife in college. She has some experience in the teaching field, but she wanted to start a new career in software or the IT industry. Since she doesn't have that much experience, we're trying to get her some Canadian training or experience. We found this online course called TIES, it's an employment training program [for new Canadians].
What he's doing now: "I spend about four to five hours developing my skills. Job search takes up another four hours. Each week, I set a target to finish off a course on LinkedIn Learning."
He's also exploring the city: "We just went hiking. Hiking lightens the situation. It gives us the great benefit of being with nature, not surrounded by walls and the digital world and breathing fresh air…To deal with stress, we usually go out for a walk in the evening, do yoga and meditation."
There are jobs, but there's a lot of competition: "New jobs are coming to light every day but so many of the big companies have laid off employees — there's a lot of talent out there.
I just had a phone call with a recruiter today. She was recruiting for an intermediate role. I have four to five years of experience, but she told me she has candidates with six to seven years so from her POV I was too junior."
Job searching has been a bit of a roller coaster: "I was pretty optimistic when I got laid off but that was gone after few weeks of endless efforts. I was frustrated when I was the perfect fit for the job and still wasn't able to get a single reply. But currently I have two job offers."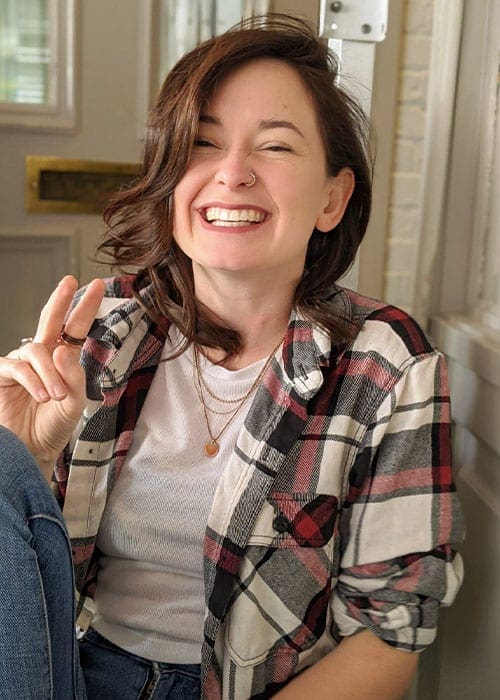 Name: Paige Harlock
Age: 29
Position: Accounts manager at tech company that operates an event planning app based in Toronto.
She suspected they would be hard hit: "During a pandemic, no one is having events and no one is getting together, so from the beginning of the pandemic our company was doing really badly."
When she was laid off: "March 21. About 15 to 20 people were laid off, too. And a lot of the people that I know that are still working there have taken a 20 per cent pay decrease."
How she heard the news: "I had a meeting with my manager. He was very, very kind about it, he didn't want to do it. Later, I got messages from the CEO and others saying that they didn't want to do this, but they had to."
Her reaction: "Nobody expects or wants to be laid off, but as soon as the pandemic hit, I knew that our business was in trouble."
How she's coping: "I'm in a very privileged position because I've been able to save quite a bit over the past few years and I've been able to apply for CERB. Although I have taken a hit financially, it's not making me worried."
What she's doing now: "When the pandemic hit, I was going to visit a friend for a week in Kitchener-Waterloo, so I've actually been living in Kitchener Waterloo for the past few months with my friend and her husband and their 18-month-old. It's been really nice to be in a house and have a backyard instead of being in a small apartment in TO."
She has applied to upwards of 50 jobs: "Some companies have been nice enough to say no, which is very few and far between. I'd rather know than have my resume go into the abyss. I haven't gotten an interview yet."
She sees a big difference form her last job search: "I had multiple interviews and was able to pick and choose the job I wanted. That's not the case now."
She's babysitting and rethinking her career path: I try to spend the day helping with my friend's kid and applying for jobs or looking at schools. Other than that, I've just been trying to keep busy woodworking and reading or spending time outside."
She's not sure she'll return to tech: "I've been looking at the non-profit sector because what I found working in the tech sector is that I missed giving back to the community and working to make other people's lives better."
She's considering going back to school: "I've been thinking about applying to the public policy program at the Munk School at the University of Toronto just because I feel like if I want to work in a non-profit and make systemic changes it's important to understand the policies behind decisions made by the government. I've also thought about applying to get a certificate in diversity and inclusion."
Tech could use some diversity: "We still have a long way to go when it comes to including and promoting diverse perspectives. It's still very male-dominated. Being a woman and a member of the LGBTQ community, I feel like I can notice these gaps a bit more. I do need to get a job at some point, though. I can't live like this forever and obviously having a gap on your resume never looks great. At the same time, it's been nice to have the time to do research into different schools and programs and see if it is going to be beneficial or not."
---
Lost your job because of COVID-19? If you have startup experience and are looking for another role, many MaRS-supported startups have openings. Join MaRS COVID-19 Talent Relief, share your profile, and start connecting with hiring startups.