Victoria Zefkic is a registered nurse who works at startup Think Research as a clinical knowledge translation specialist. Here she talks about her decision to take on shifts in the ICU.
---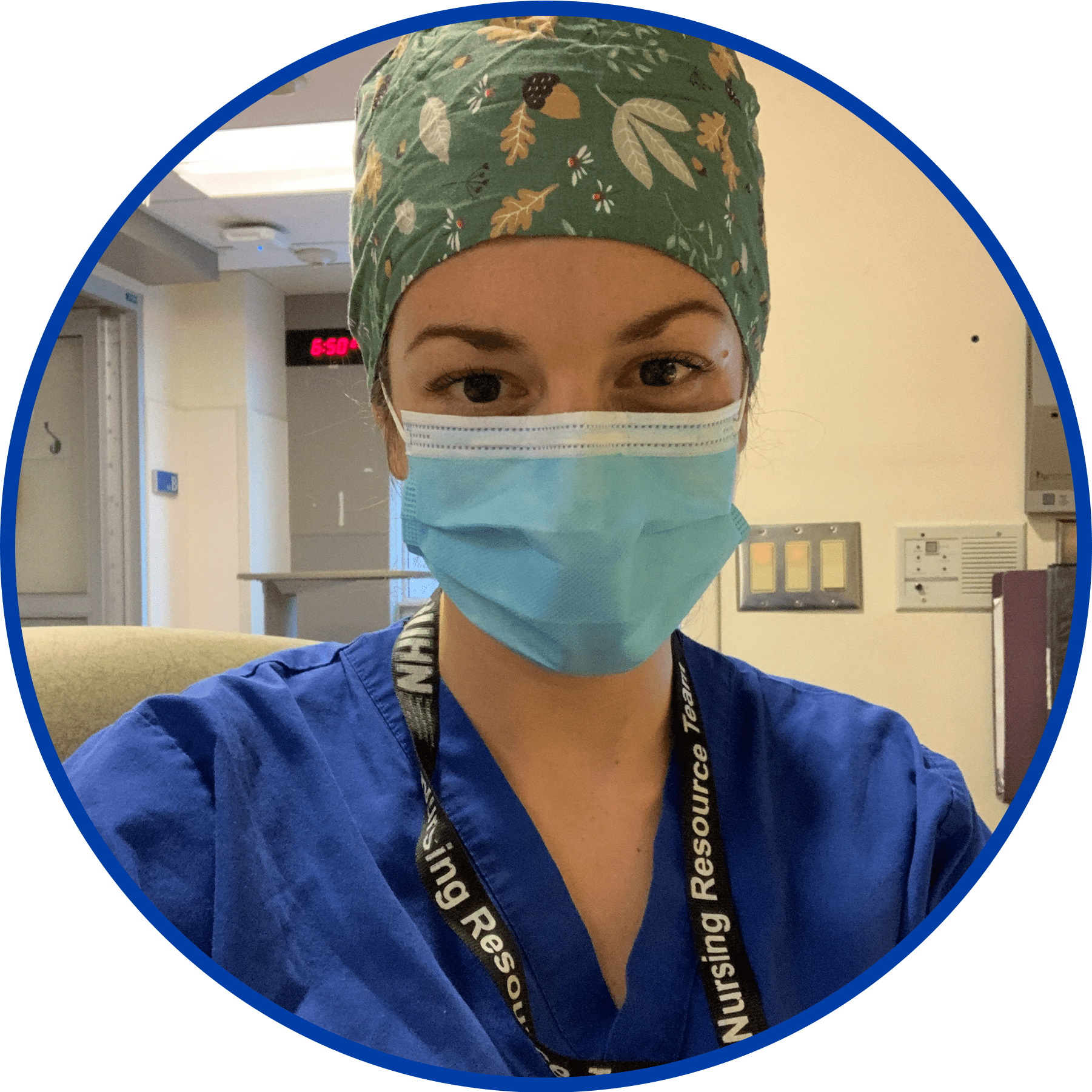 For me it wasn't really a choice. Nurses were being called out of retirement. Others who work on medical or surgical floors, who don't have critical care training, were being called to the ICU to pitch in. I work full time in clinical research and development at Think Research but I figured I could do two 12-hour shifts per week at the hospital on top of that. For me it was a no-brainer — I'm young and I'm healthy and I am trained to do this job.
Nursing is personal. In the ICU, the ratio is supposed to be one nurse to one patient. Thankfully, the hospitals where I work have not been overwhelmed by COVID-19 and that has continued to be my experience. So, I'm with one patient for a full 12-hour shift.
You are the first person who talks to that worried family every day. Most of the patients are intubated on ventilators. They can't talk, and you have to be their voice. You are so much more involved with that one patient, you see how they are doing not just day-by-day but minute-by-minute. We find ways to detach or to find some humour in our days but you know everything about that one patient. You do get invested.
Nurses will bring in their own phone in a plastic bag so that a patient who's awake and not sedated can video chat with a family member. My patients are on ventilators for a really long time. It's a slow recovery. There is no right or wrong, but you can tell which families would be glued to the bedside, if only they could be. We have families who have dropped off tape recorders of their voices — talking, singing, saying prayers — anything that might provide some comfort.
I go in and out of my patient's room several times a day. Putting on PPE and taking it off, my mind racing through the steps every time.
I've found myself thinking about an ICU assignment I recently did in Nova Scotia, just weeks pre-COVID. We were treating a patient who was palliative and had tuberculosis several decades earlier. We needed three negative samples in order to clear the need for wearing N95 masks. We had two samples but the patient was just too sick to get the third. Over the course of that patient's four or five days in the hospital, I was thinking back, we probably went through at least a hundred masks between the care team and the family.
I now get one N95 mask per shift that I have to reuse.
I put it in a little bag in between wearing it and that does make me feel a bit nervous. There is still such a lack of personal protective equipment. It's hard to imagine where we would be if our hospitals were overwhelmed like they have been in New York where it's one nurse to five COVID patients.
I don't worry about myself. But I live in a 600-square-foot condo with my husband who has been following physical distancing measures to a T, so my biggest fear is coming home and making him sick when he has been doing everything right. We know what we're signing ourselves up for, but in a way our immediate family gets signed up too, and putting them at risk is a burden we live with.
We hear that Ontario has hit the peak of COVID cases but I can't shake the feeling of 'is it going to get worse?' Are we going to have another wave? As nurses on the front lines in the hospital, we don't have any special information, so we're waiting, too.