One app lets you share your Fitbit data, from steps to sleep cycles, with your doctor. Another uses DNA testing to tell you which medications will work best for you. A third will run solar lights in Saudi Arabia. And Lebanon. And Mississauga.
Finally, there's an electronic crash course for bank employees so they can help clients master their employers' nifty new services (deposit cheques with your phone, pay bills on your wrist watch).
All this innovation comes courtesy of young digital dudes, right?
Wrong. Each is the brainchild of an entrepreneur who is over 50. And a woman.
More and more senior women executives are jumping the corporate ship to grab a slice of the entrepreneurial pie. Their age was once a drawback—"If you're over 40 in the ad business, you might as well be dead," says one—but now maturity actually gives them an edge.
"Twenty years ago, I don't think I could have done this," says Veronika Litinski, CEO of GeneYouIn, which produces a DNA cheek swab called Pillcheck.
In 2012, a CIBC report identified those over 50 as the fastest-growing segment of the startup market. In the UK, the average age of women entrepreneurs is 48. Today, more than a million Canadian women work for themselves, and in the past decade their ranks have seen nearly a 15% increase. As for self-employed men, they number 1.75 million, but have seen just 4.3% growth over 10 years.
And now, even investors seem to be getting the message.

'Extra set of eyes'
Litinski, now 51, had experience in health marketing and finance when she developed the business plan for her app, while a geneticist and cloud-computing whiz built the guts.
Using your hereditary makeup, Pillcheck can predict your response to a drug—which anti-depressant will trigger a bad side-effect, what's the best dosage—and makes money largely from employee benefit plans and insurance companies (although unions have also bought it for their members). Sales reached $750,000 last year and are expected to double in 2018.

"With a startup, it's all about recognizing and managing risk," says Litinski, who left big business because she was itching to "run something of my own … and have a positive impact on people's lives … I wasn't being challenged in the right ways back in the corporate world."
Now, as her own boss, she can make even better use of the ability she has gained over the years. "Only experience," she says, "gives you this extra set of eyes, and the wisdom to recognize patterns—and make decisions quickly when it's time to abandon certain directions."

'There's a trust there'
Former advertising executive Janice Diner has logged almost 100,000 kilometres travelling the world to sell Horizn, a software training platform that teaches employees how to master new technologies, especially in banking.
"I went to the UK eight times last year on business, but I can do that now because my kids are grown," says the company's CEO. At 55, she finds that "there's also a distinct advantage to being a seasoned business woman … I have no problem being in a room with senior people, negotiating large projects. I've done it for years. There's a trust there."

Miriam Tuerk also rejected the corporate life. An electrical engineer, she is one of three co-founders of Clear Blue Technologies, whose software runs solar and other "off-grid" power systems. She worked with big telecom and IT companies for years, but never really felt she fit in.
"If you're assertive, aggressive and a man, you're seen as a leader," she says. "But society still struggles with those personality traits in a woman." A 2016 survey by accounting giant EY (formerly Ernst & Young) found that only 14% of senior managers at the world's top 200 utilities were women.
Tuerk decided to become her own CEO. "If it succeeded, it would be because of me"—and it appears to be working, with almost $3 million in sales last year and more than 20 employees. In just two years on the market, the power-management system has been sold to Saudi Arabia and 31 other countries.
The company's success is a tribute to its vision, she says, "but part of it also is my maturity."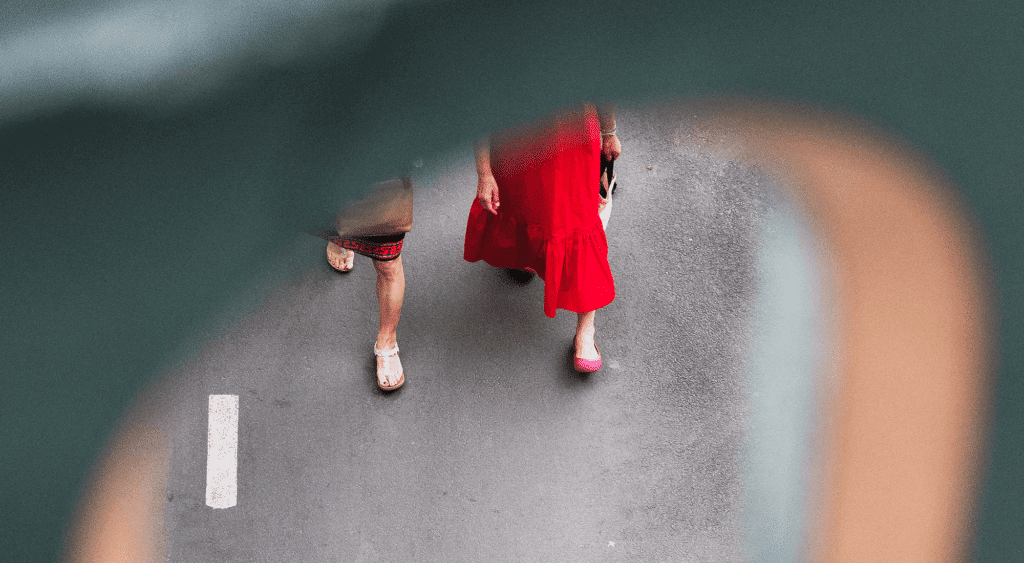 'I know how to build'
But maturity alone doesn't pay the bills. When Grace Castillo-Soyao was looking for capital to develop the app that supplies your doctor with your daily health data, several money men said they loved the idea—if she could just hire a man as CEO.
The veteran marketing executive declined the advice, twice.
Today, at 52, she leads Self Care Catalysts, having reached a broader range of investors through MaRS and Springboard Enterprises, a Washington-based accelerator that helps women-led startups. Springboard flew her to Silicon Valley, Boston and New York to meet investors—her business chops did the rest.
"Because of my experience and age," she says, "I know how to build a business model. How to build stakeholder partnerships. How to launch a product. … And I was able to commercialize the product"—now used by more than 50,000 people.
Janice Diner had a similar experience. She already had a customer when Horizn began—not a bank but mobile giant Motorola—so there was money coming in. Then, she tried to expand, and was told, like Castillo- Soyao, that investors just weren't comfortable with a female CEO.
"So we decided to walk away and bootstrap [self- finance] the business with client revenue," Diner says, and today Horizn has 50 employees with a customer list that includes RBC, U.S. Bank and Lloyd's Banking Group.

The 'new normal'
She wishes there were more "serious money" for women's startups, but senses that things are changing for the better. In fact, all four women say that, even in the past year or two, they have detected a growing comfort level among investors.
Miriam Tuerk thinks men finally realize "they have wives and daughters living in this world … When you're sitting across from an investor whose daughter is about to become an MBA, this is starting to become the 'new normal.' "
Better late than never, Diner says.
"It's hard to believe I've lived long enough to come to a point when being a female is not a disadvantage," she marvels. "I wouldn't say the tide has turned, but at least now we're having the conversation."