Market Intelligence
We make it easy for you to access market research that will help move your business forward.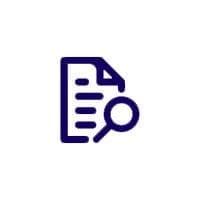 Top Tier Research Reports
Access to thousands of reports covering key technology clusters from vendors such as Frost & Sullivan, Gartner, MarketsandMarkets and Medtrack.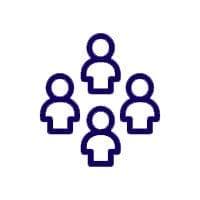 Expert Analysts
Access our team of analysts and information specialists with industry knowledge of Information & Communications Technology (ICT), Health and Cleantech sectors.
---
MaRS Market Intelligence provides eligible ventures with free access to thousands of proprietary reports from top-tier research firms and advice from experienced industry analysts.
What is included:
Market research reports published by vendors covering ICT, Health and Cleantech
Data and statistics on consumer, industry and technology trends and market size
Unlimited number of requests (up to five reports per request pending availability)
What is NOT included:
Marketing lists (lead, mailing or target lists)
Pricing lists and pricing models
Statistics available from public sources such as Canadian and US business counts and census data at the provincial, state, city level
Private company financials
Custom IP and patent searches
Custom consumer demographics, market assessments or competitive landscape
Is my venture eligible for market intelligence?
You may apply for market intelligence services if your venture meets the following criteria:
Venture is a MaRS Venture Services Client or a Regional Innovation Centre (RIC) client.
Venture has generated less than $1 million in total revenue in past year.
Venture has received less than $5 million in total funding since established (not including research and development grants).
To respect the agreements we have with our vendor partners, you will be directly liable for any misrepresentation of your eligibility. Requests should be made by the venture directly.
How do I access market intelligence?
For Ventures based in Toronto: Contact your MaRS Venture Services Advisor to request market intelligence services.
For Ventures based outside Toronto: Contact your local Regional Innovation Centre (RIC) to request market intelligence services.
Market Intelligence Databases
Regional Innovation Centres in Ontario
MaRS Market Intelligence Services is supported by the Business Acceleration Program.