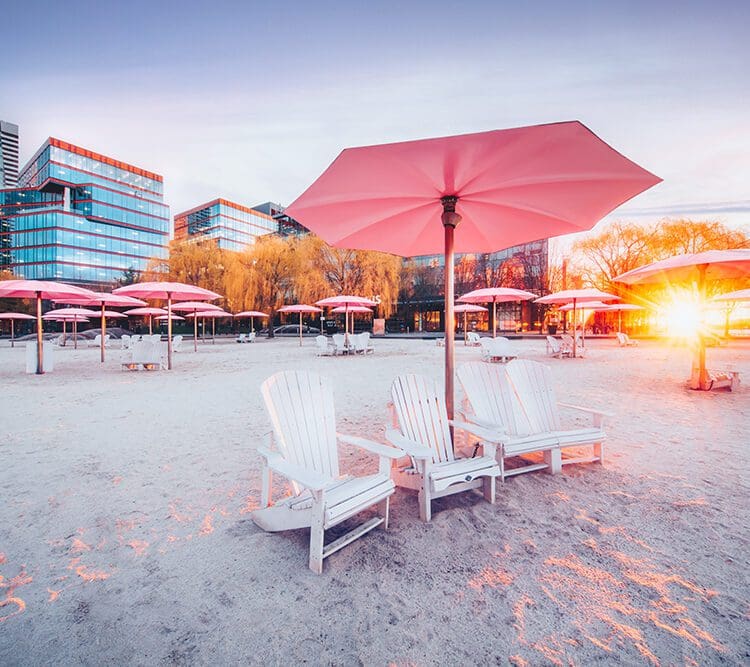 The fastest growing tech hub has discovered a new neighbourhood
This is MaRS Waterfront: a brand new workspace concept for high-tech innovators. In partnership with the University of Toronto and Menkes, MaRS Waterfront provides the work, meeting and event space that a founder needs to grow their company.
Toronto's waterfront is the world's newest smart-city district — where digital connectivity meets accessible neighbourhoods that achieve environmental sustainability targets, transit networks and urban lifestyle.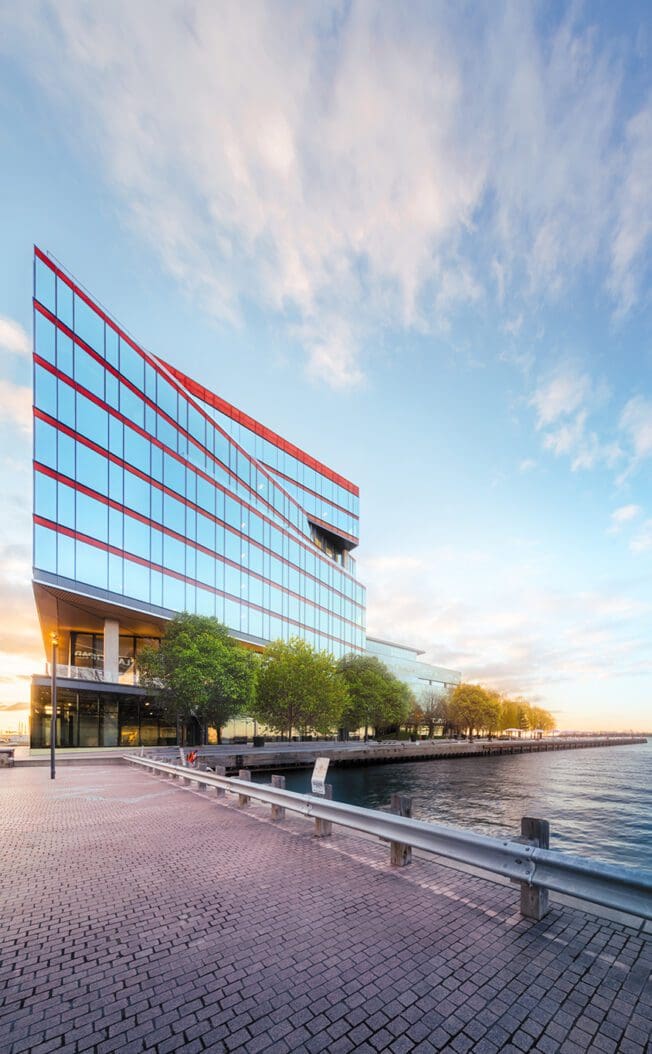 A one-stop-shop for innovation success.
Housed within the 400,000 sq. ft. Waterfront Innovation Centre by Menkes, MaRS Waterfront will offer leading and emerging innovators a unique place to meet and collaborate with great people; to do deep-dive work in an inspiring setting; and to build your company from vision to reality. It's also the ideal place to host an event, network with peers and get the world to take notice of your innovations.
400,000 square feet of offices, meeting rooms, event space and retail
Floor to ceiling windows for natural light
Nexus event space with soaring ceilings, striking waterfront views, two amphitheatre-style seating areas, conference rooms and outdoor terraces
Ground floor retail and flagship restaurants
Ultra-high-speed broadband networking
Network of private, semi-public and public spaces
Ground-level and rooftop patios for fresh air and beautiful views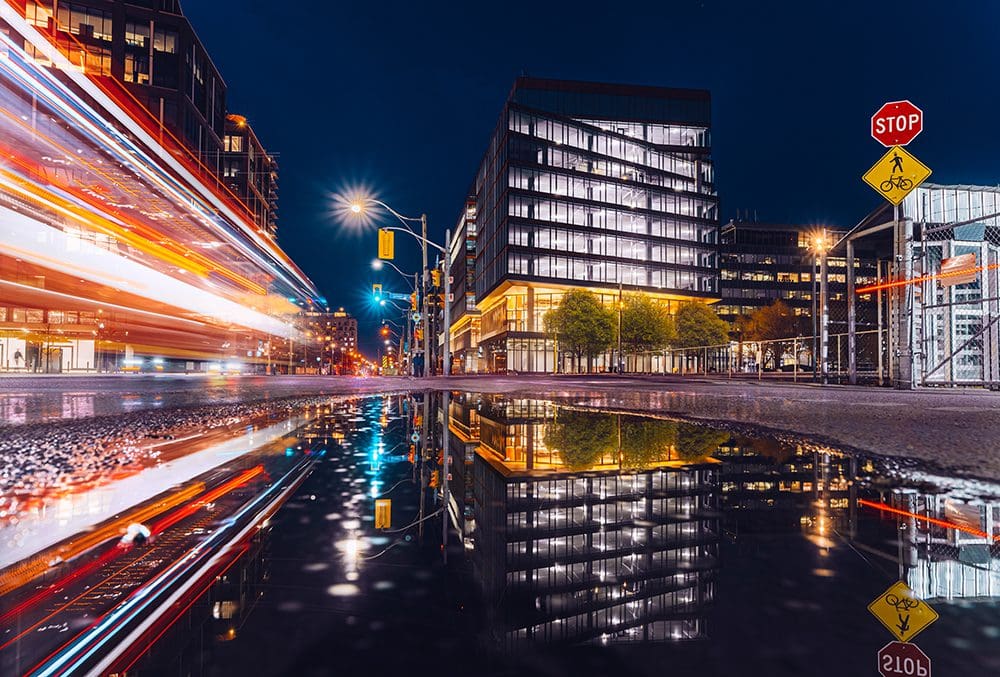 The Nucleus
Flexible workspace powered by MaRS and University of Toronto Entrepreneurship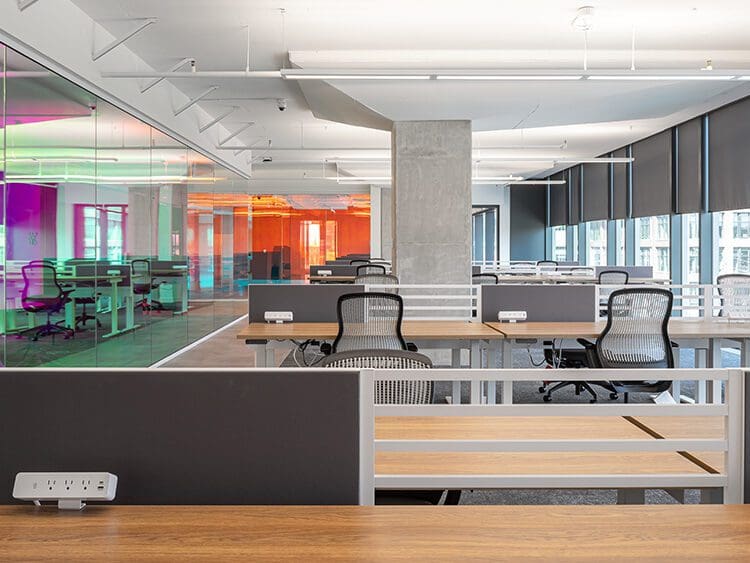 Amenities
55,000 square feet over two floors
On-site MaRS advisors
MaRS events and programming
Client-facing areas
Meeting and boardrooms with leading technology
Deep-work spaces
Lounge areas
Phone booths
Member kitchens
Printing technology
Cafe outdoor terrace via the Nucleus, and two outdoor terraces via the Nexus
Tenant Flexibility
Hot desks: access to dozens of desks based on your needs in a shared space
Dedicated desks for teams: your own desk in a shared space
Private offices: spaces for your growing team ranging from 930 to 2,300 square feet
Modular furniture: stylish and flexible gear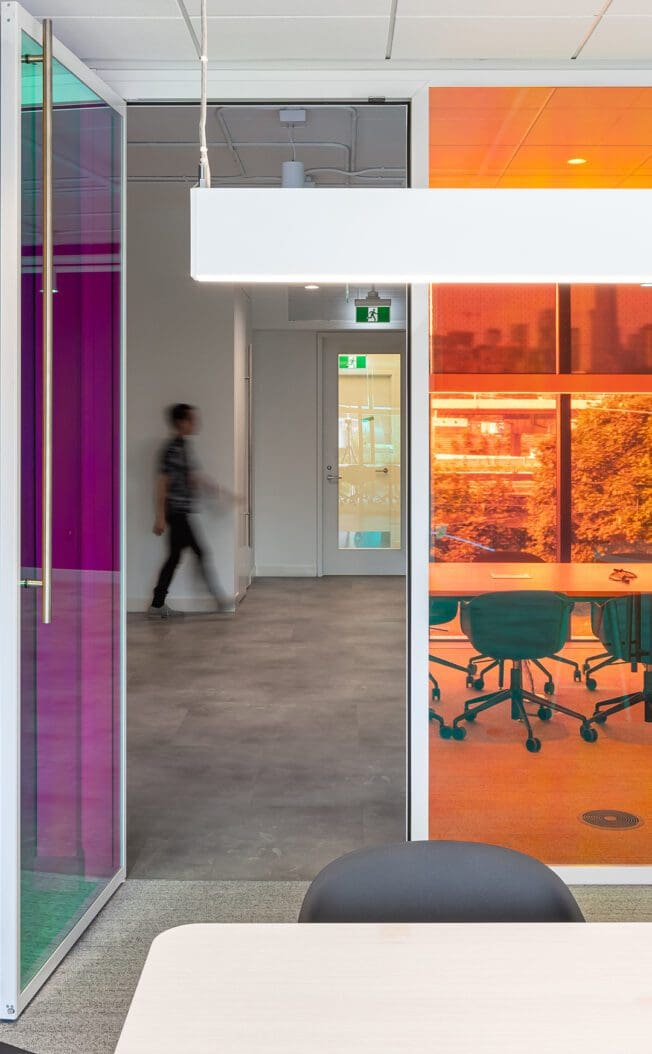 The extras
Lots of natural light
Enterprise-grade fibre internet connection
In-house I.T. team with enterprise focus
On-site A.V. team for in-person, virtual and hybrid events
Individual temperature control zones through adjustable floor diffusers
Event spaces and collaborative open work spaces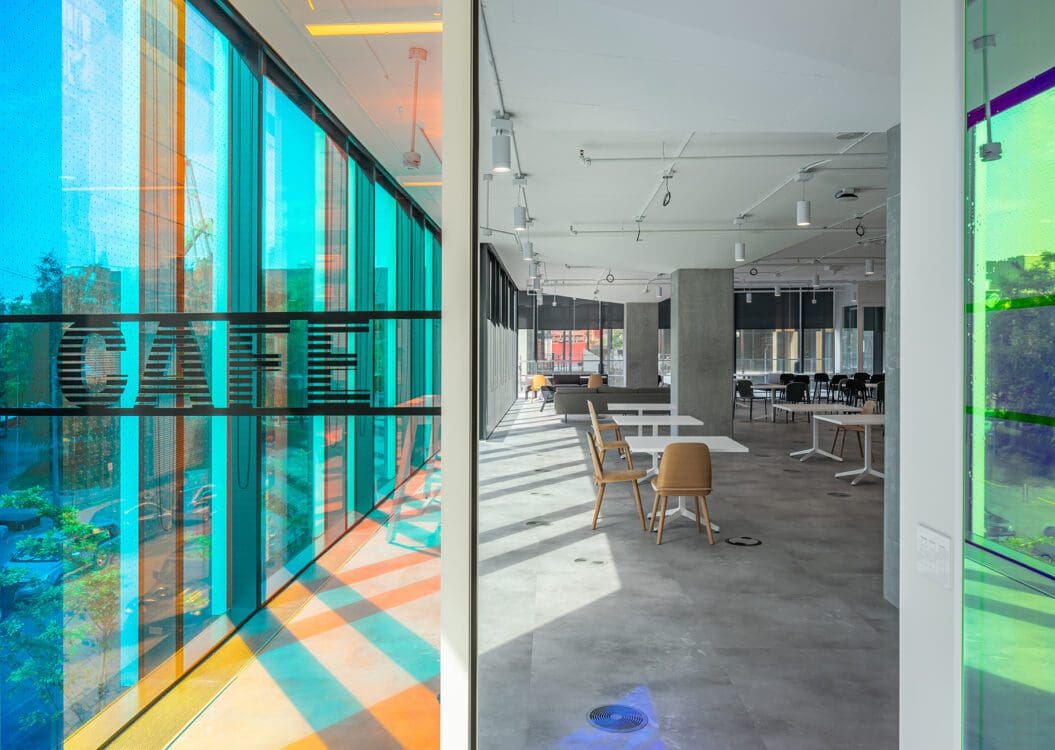 The Nexus: A space for community, programmed and curated by MaRS
Tenants and the local community will come together in this all-in-one lounge, event and conference space. Expect an exciting mix of symposiums, panel discussions, demo days and more. The space includes two amphitheatres, outdoor terraces, three conference rooms and private meeting rooms.
Interested in hosting and programming opportunities at the Nexus?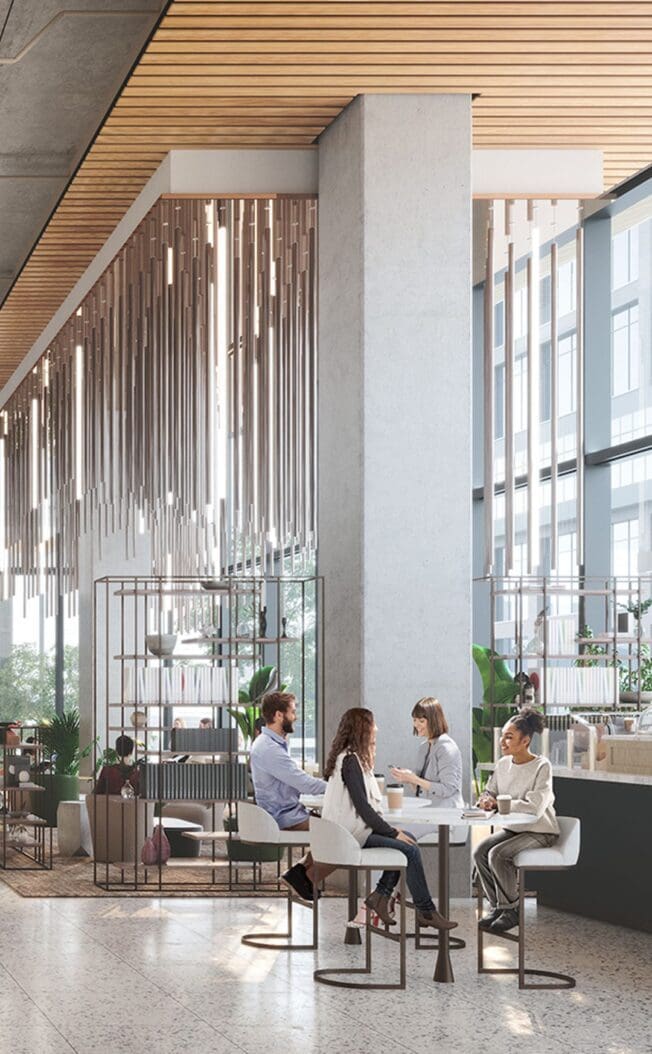 "Every entrepreneur needs peers to relate. I fell a lot over the course of my journey; MaRS and Toronto's innovation community helped pick me up."
– Joshua Wong, President and CEO, Opus One Solutions
Member, MaRS Momentum
"Being a MaRS tenant means more than just taking up space. It's about being part of a community with a mission. And it's been an ideal place to scale our company as we strive to make a positive impact on the world."
– Annette Verschuren, MaRS Chair, MaRS Centre Tenant (NRStor)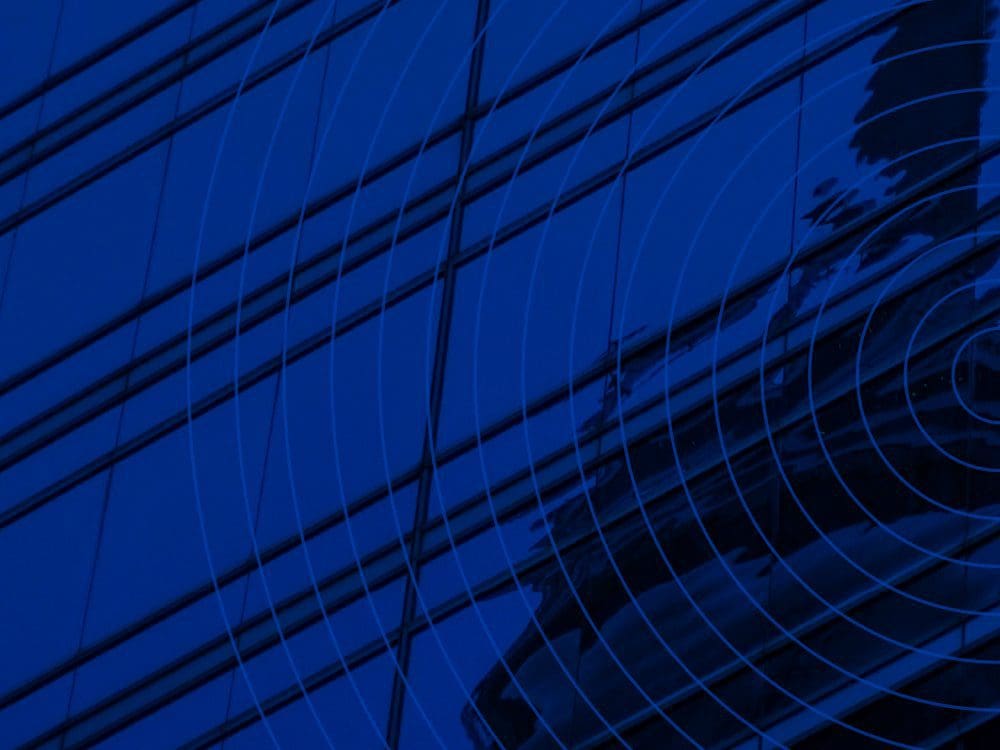 See you on the waterfront
MaRS Waterfront opens Spring 2022. If you want to work with us, or are exploring exciting space options for your growing company, no matter what stage you're at, please reach out:
waterfront@marsdd.com | 416-673-8200