Applications live for Startup Next Toronto (#NextTO)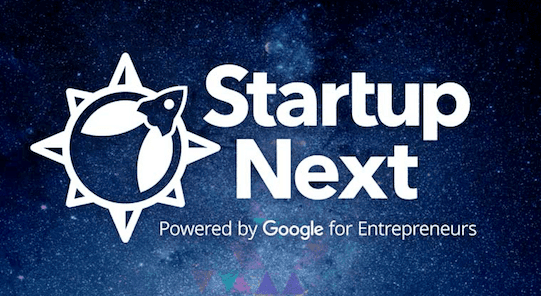 Intensive program has helped more than 50 startups get into top accelerators and raise more than $40 million
TORONTO, March 3, 2016 — Applications are live for the spring cohort of Startup Next Toronto, produced in partnership with MaRS Discovery District, The Working Group (TWG) and the City of Toronto.
Startup Next Toronto, powered by Techstars, will prepare eight startups for markets, accelerators and seed investment by providing high-quality mentorship through a global network of investors and founders. The intensive five-week program gives startup founders the tools they need to navigate the early stages of building their companies, including a customer development strategy, completed market and competitive analyses, a minimum viable product and an investor-ready pitch deck. The program is free of charge and no equity is taken.
The spring cohort will also accept later-stage startups that are looking for critical feedback on specific feature designs, go-to-market channels, team building and scaling. It will be the first Startup Next program to include both later-stage and early-stage founders.
Following the program, Startup Next teams that have demonstrated their readiness and progress will also have access to resources from the Startup Next global team, including access to the Techstars network of mentors, entrepreneurs and investors.
Startups interested in applying for Startup Next Toronto should visit the Startup Next Toronto website.
To learn more, attend the information session on March 14, 2016, at MaRS. RSVP here.
Quotes:
"The most beneficial part of my Startup Next experience was having all of these mentors expecting me to deliver new and quantifiable results each week. I was part of one of the lucky teams that realized early on that this is an important process and I've been rewarded over and over again for fully embracing it."
– Marie Chevrier, founder and CEO of Sampler and Startup Next Toronto 2015 alumna
"There are a lot of unanswered questions as an early-stage company. It is incumbent upon us to help those companies find the answers to validate their business models. Startup Next Toronto helps them build something that their target consumers want before time and resources run out."
– Nathan Monk, senior strategist at MaRS and Startup Next Toronto director
"The City of Toronto is proud to partner with Startup Next. As part of the city's goal to make Toronto the best place globally to build and grow a business, we focus on ensuring entrepreneurs have access to the best resources for starting their businesses. Startup Next and resources like startupheretoronto.com are key parts of that plan."
– Chris Rickett, manager of entrepreneurship services in the City of Toronto's Economic Development and Culture Division
---
About Startup Next:
Startup Next is part of UP Global, a Washington State 501(c)(3) non-profit organization focused on building entrepreneurial communities across the world. Startup Next is backed by Google for Entrepreneurs, Techstars, Global Accelerator Network and Startup Weekend.
About Techstars:
Techstars is a global ecosystem that empowers entrepreneurs to bring new technologies to market wherever they choose to live. With dozens of mentorship-driven accelerator programs and thousands of startup programs worldwide, Techstars exists to support the world's most promising entrepreneurs throughout their lifelong journeys from inspiration to initial public offering. Techstars provides access to tens of thousands of community leaders, founders, mentors, investors and corporate partners, allowing entrepreneurs to accelerate the pace of innovation and Do More Faster. Techstars supports every stage of the entrepreneurial journey, from early-stage grassroots community development to more formal opportunities that provide education, experience, acceleration, funding and beyond.
About MaRS Discovery District:
MaRS Discovery District (@MaRSDD) in Toronto is one of the world's largest urban innovation hubs. MaRS supports promising young ventures that are tackling key societal challenges in the health, cleantech and information and communications technology sectors. In the last three years, these ventures have raised $1.3 billion in capital and earned $640 million in revenue. In addition to helping startups launch, grow and scale, the MaRS community is dedicated to cross-disciplinary collaboration, commercialization of discoveries and driving ideas to impact.
About TWG:
Founded in 2002, TWG is a world-class team of 75 software engineers, product designers and product managers located in downtown Toronto. Its mission is to build software applications for the world's most innovative companies while keeping values such as problem solving, reliability, craftsmanship and collaboration close to heart. TWG's roots are in software development and, as the web has evolved, so has TWG. The company believes that software is the most powerful tool available to create impact for its clients. TWG's toolkit blends lean and agile methodologies with human-centred design philosophies to generate real, measurable results.
About the City of Toronto:
Toronto is Canada's largest city, the fourth-largest city in North America and home to a diverse population of about 2.8 million people. It is a global centre for business, finance, arts and culture, and is consistently ranked one of the world's most livable cities. For information on non-emergency city services and programs, Toronto residents, businesses and visitors can visit toronto.ca. They can also call 311, 24 hours a day, seven days a week, or follow us on Twitter @TorontoComms.
About StartUp HERE Toronto:
StartUp HERE Toronto is a collaborative economic development initiative launched to support the growing startup and innovation community in Toronto. StartUp HERE Toronto connects entrepreneurs to programs, resources and events that will help them to start, grow and scale their businesses in Toronto no matter the sector, be it food, fashion, music or manufacturing. Visit startupheretoronto.com for more information.
Media contact:
Lara Torvi
MaRS Discovery District
416-673-8100
ltorvi@marsdd.com
Program contact:
Nathan Monk
MaRS Discovery District
416-673-8100
nmonk@marsdd.com