Media contact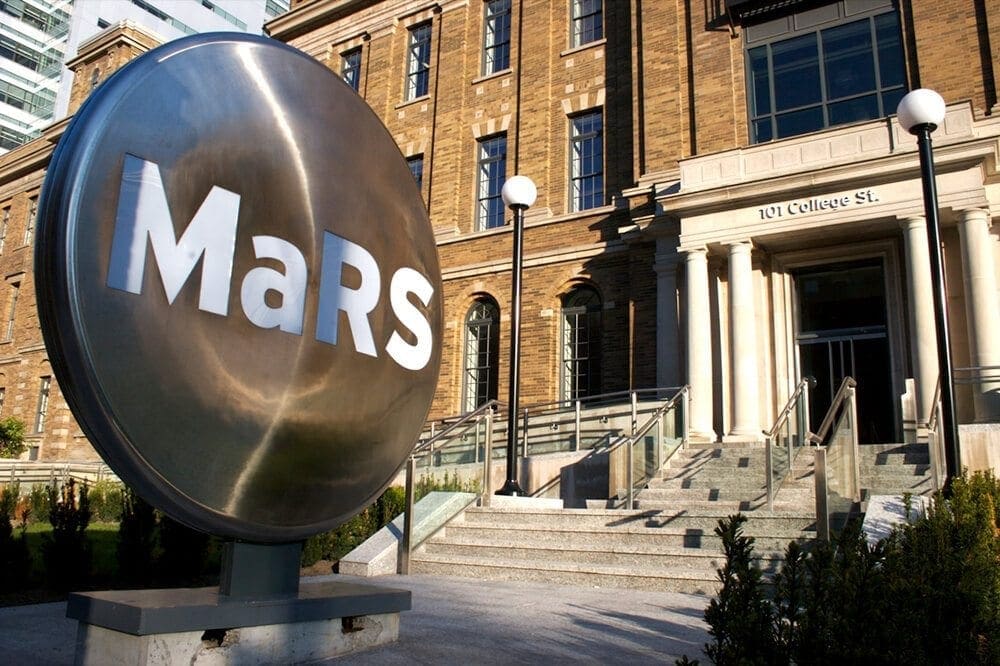 Danielle Klassen
Acting Manager, Media & Community Relations
MaRS Discovery District
MaRS Centre, South Tower
101 College Street, Suite 100
Toronto, Ontario, Canada
M5G 1L7
E media@marsdd.com
T 416.673.8152
F 416-673-8181
---
About MaRS Discovery District
MaRS Discovery District (@MaRSDD) in Toronto is the one of the world's largest urban innovation hubs supporting a new generation of innovators who aim to make the world a better place by creating solutions that address key societal challenges. It is a community that encourages entrepreneurial thinking through education programs and events, and helps startups launch, grow and scale. In the last three years, MaRS ventures have raised $1.3 billion in capital and earned $640 million in revenue.
---
MaRS Announcements Mailing List
Sign up to receive breaking news from MaRS Discovery District.
---
MaRS backgrounders
---
MaRS social media platforms
---
MaRS Brand Assets
What does "MaRS" stand for? Originally, MaRS was a file name: Medical and Related Sciences. As our mandate expanded, our reach expanded into a range of innovative sectors. Now, it's not an acronym. It's just our name.

The MaRS Discovery District standard logo is a registered trademark and may only be used with written prior consent of MaRS. To request a high resolution copy of the MaRS logo, please contact media@marsdd.com.