There's no sure-fire "recipe to success" for marketing tactics, but having the right templates and resources can make all the difference.
---
These days, an effective marketer needs to be like a Swiss Army knife. In this constantly shifting industry, marketing experts are expected to execute everything from content creation to data analytics, crisis management to media buying. And at startups, entrepreneurs often need to wear even more hats.
Having the right tools can, however, set you on the right path. When used correctly, these tips and guides will improve your brand's performance and your professional credibility.
These are some of the best tried-and-true resources recommended by marketing experts in the startup community:
Growth Marketing Playbook
What is it: A five-step guide to building a strategic growth marketing model for your business. Learn the essentials of identifying goals, allocating budget and data comparison through this multimedia learning tool.
How it can help: Geared toward "experienced marketing professionals and startup entrepreneurs alike," this guide uses articles, videos and templates to help ensure a holistic understanding of growth strategies.
Where to access it: Find a detailed breakdown in the MaRS Startup Toolkit.
The Ultimate Collection of Free Content Marketing Templates
What is it: A compilation of essential marketing templates to help fill in any information gaps in your job role. Templates span a wide range of topics, including email content, press releases and infographics.
How it can help: Most marketers have a strong suit and need some assistance in other areas. For instance, you could be a really strong storyteller but struggle with design elements. That's where templates can provide you with a strong starting point. Keep this list on file for when a new challenge arises.
Where to access it: Known for their marketing expertise, Hubspot has compiled this list and keeps it up to date.
Build a Customer Persona
What is it: A customer persona is a carefully constructed profile of a hypothetical person that engages with your brand. These personasare typically backed with loads of data and canbe quite granular, including suchminute details as hobbies, entertainment habits, feelings and salary ranges.
How it can help: Going through the exercise of building a persona can not only help you define your target audience, but it can also be a useful brand tool to tailor messaging and test performance within certain demographics.
Where to access it: Find a useful kicking-off point here with customer persona examples and a free-to-access eBook on how to successfully apply this practice to your company's marketing efforts.
The Keyword Research Master Guide
What is it: An extensively researched, seven-part guide to mastering SEO and keyword research for marketers of all levels. The guide covers such topics as how to create a relevant keyword list and tracking keyword ranking to optimize performance.
How it can help: SEO is a fundamental element of content marketing and website development; having strong practices in place will help your website authority, ranking and searchability.
Where to access it: The SEO experts at Moz, who offer a free-for-use Chrome extension to help with easy keyword research, have assembled an easy guide.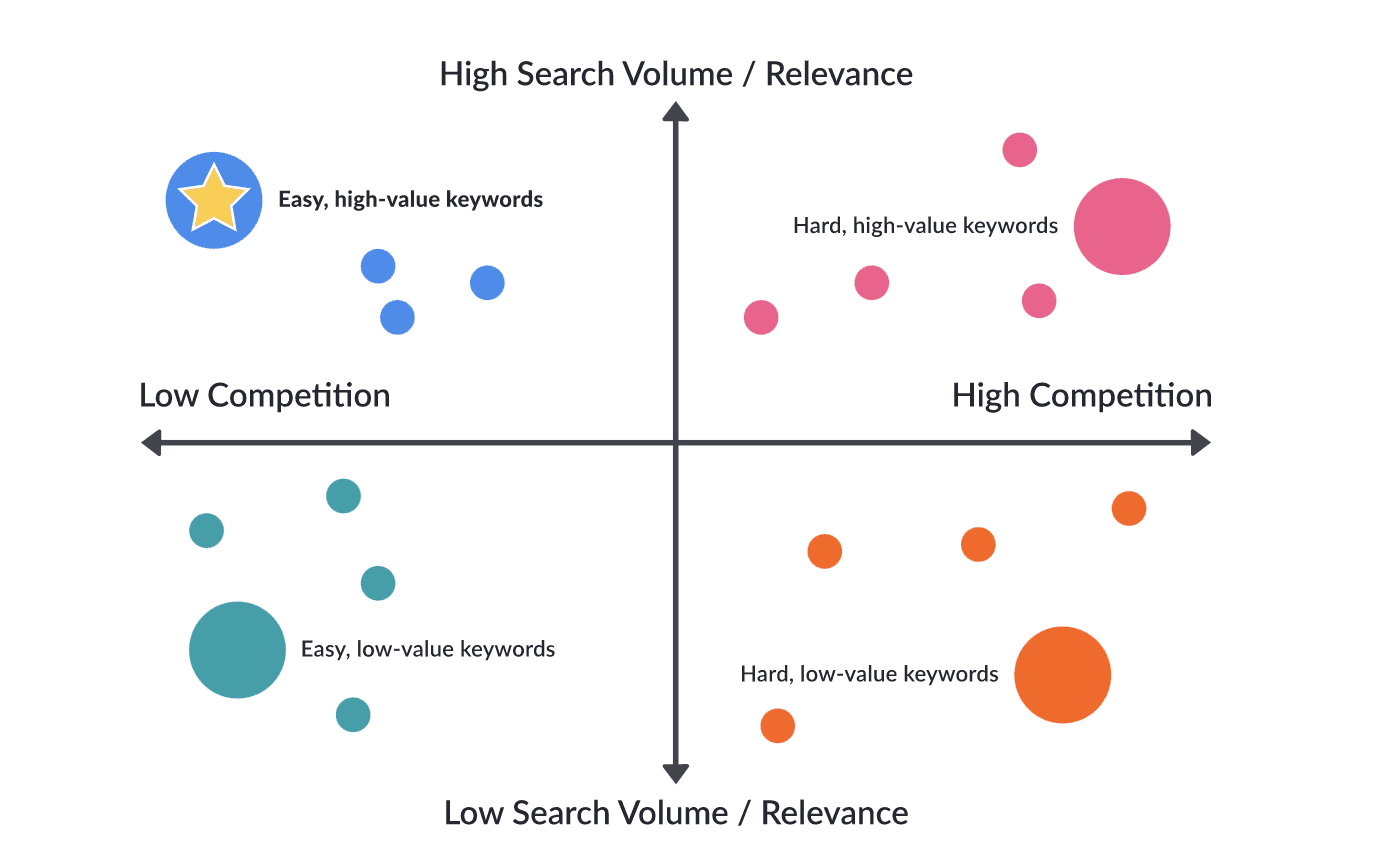 Leveraging LinkedIn: A Growth Marketer's Secret Weapon
What is it: An overview of effective tactics for one of the strongest growth platforms on the market.
How it can help: Used for customer acquisition, talent recruitment, B2B sales and more, applying a tactical LinkedIn strategy can boost sales and refine a target audience for engagement.
Where to access it: Get lessons and a detailed slide deck on mastering growth from expert strategist Sergey Ross.
Website Marketing for Small Businesses: The Ultimate Guide
What is it: Get familiar with website marketing from the ground-up with this detailed guide for beginners. Built for people with no experience, this guide can help you learn about online marketing strategies, creating visuals and ranking on Google.
How it can help: Depending on which stage they're in, startups might not have dedicated resources for a full-time marketing team. This guide covers the essentials of website marketing in one easy-to-access place to streamline the research process and get an effective site launched as soon as possible.
Where to access it: The experts at Venngage compiled this guide.
A Quick Glossary of Marketing Jargon
What is it: An up-to-date list of words and terms used in the digital marketing industry.
How it can help: What's a KPI? How about a PPC or hamburger menu? As simplistic as it seems, sometimes having the right terminology can cut out a lot of the confusion in setting up a campaign or managing a brand's social media channels. This can also help if you're ever in a position to be pitching for funding or working with an agency.
Where to access it: The glossary, published by Precision Marketing Group earlier this year, can be found here.
Seven Lessons to Build your Startup Brand
What is it:  Based on real-world conversations with Canadian entrepreneurs and startup founders, this list of brand-building lessons is fundamental.
How it can help: The health of a brand should be taken into consideration with every marketing decision. This can be especially important at a yet-to-be-established startup. Use these research-based lessons to build credibility, attract talent and identify your complete value proposition.
Where to access it: Find the full list of key lessons for startups in the MaRS Startup Toolkit.
Meaningful Activities to Develop Your Brand's Voice
What is it: A list of seven "meaningful activities" to help brands establish a unique voice that will remain consistent over all their communications channels. Auditing, purging content, finding inspiration and setting guidelines is a good first step.
How it can help: Setting the right tone online can set your company apart and make for an identifiable brand voice. A great example of this would be to look at the emergence of sassy fast-food chains in the past few years; the likes of Wendy's has made themselves relevant with a younger audience by taking on a pointed voice online. Careful though: this controversial route can only be taken with certain brands. When in doubt, exercise caution and always keep your audience's best interest at heart.
Where to access it: Get advice and detailed steps for setting a brand voice here.
The Science of Scaling Framework
What is it:  Acting as a tool to help founders make critical business decisions, this detailed framework outlines the science behind effective scaling strategies for startups.
How it can help: Following an expert's advice can help founders and growth marketers to avoid pitfalls by scaling at an appropriate pace and choosing the right timing.
Where to access it: Get the findings of Mark Roberge, managing director of Stage 2 Capital, in this extensive blog post. Roberge also featured as a keynote speaker in this webinar earlier this year on revenue growth.
Free Social Media Certifications and Resources for Advertisers
What is it: Most social media platforms have their own versions of free trainings that anyone with a login can access. Ranging from courses to resource centres, platforms typically offer an essential overview of their advertising platform, case studies, terminology and campaign setup help.
How it can help: These certifications and learning modules can act as one of the fastest and easiest ways to familiarize yourself with a platform's offerings. Make sure to take each one with a grain of salt — while the material can be a helpful learning tool, they also deliberately build them as sales tools to drive more campaigns. Make sure to thoroughly research your best options before allocating budget.
Where to access them: Here are some of the most prominent examples:
---
For more, visit the MaRS Startup Toolkit as your go-to resource for advice, lessons and tips for entrepreneurs.