The most interesting entrepreneurs all have one thing in common: vision. The founders, CEOs, scientists and senior leaders who made this year's list represent some of the country's most brilliant minds. And they are creating innovative products and services that are changing the way we live, learn, move, save and even sleep — for the better. From maglevs flying across the Toronto Zoo to mapping the entire African continent, these entrepreneurs will put Canada's tech scene on the world stage in the coming year.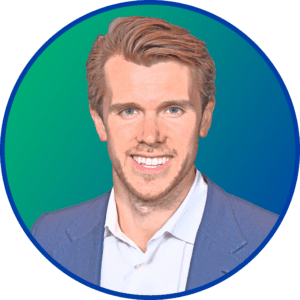 Jon Lipinski maps every corner of the world
How: It's hard to deliver vaccines, rebuild after a hurricane or teach a self-driving car where to go, if you don't have a map. This is where Jon's startup Ecopia comes in. The quickly-growing company uses AI to produce commercial-grade high-definition maps — millions of kilometres worth every month — to help governments, NGOs, as well as telecommunication and insurance companies make better data-driven decisions. Ecopia has already mapped each of the 169 million buildings across the United States, and is working with AVIN to create the first high-definition map of the Kitchener-Waterloo region for self-driving cars.
What's next: Along with co-founders Yuanming Shu and Shuo Tan, Jon is embarking on a bold initiative to create the first digital map of all buildings, roads and forests across Africa. This map could be transformative. It can be used to optimize the distribution of vaccines (in places they are still relying on hand-drawn maps), plan and deploy renewable energy infrastructure as well as monitor and police deforestation.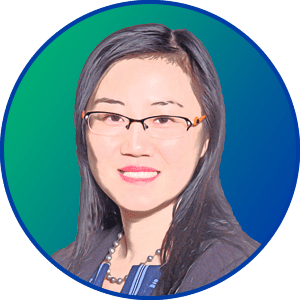 Xue Wu leads the fight against cancer
How: The options in precision medicine, which uses comprehensive genomic testing and informative biomarkers to match a patient to a more effective therapy, has greatly increased over the last decade. Geneseeq is aiming to bring precision cancer care to the patient and accelerate the development of new therapies.  Dr. Xue Wu, a co-founder of Geneseeq and now president and CEO of Geneseeq Canada, is leading the company in this exciting new stage of growth.
What's next: Geneseeq's Chinese headquarters, which was established in 2013 with the focus to commercialize its genomic testing service in the Chinese market, has become the leading company in this field in China with more than 800 employees. Geneseeq is also in the process of planning a genomic testing centre in Toronto, which will foster intensive collaborations with pharmaceutical and biotech companies, cancer hospitals and research institutes. Plus, Geneseeq is expanding its product lines from genomic testing for late-stage cancers to minimal residual disease monitoring and early cancer detection.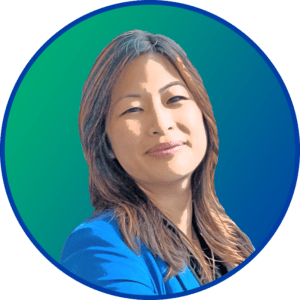 Eva Wong gives credit to the consumer
How: Eva is the co-founder and COO of Borrowell, a fintech company that's taking fear and distrust out of the credit game. Through the startup's app, users get access to free credit reports, as well as product recommendations and financial literacy tips — without damaging their credit scores.
What's next: Did you rely a little too much on your credit card over the holidays? Borrowell can help you start the next decade on the right foot with its new tool, Borrowell Boost, a comprehensive suite for tracking, managing and paying bills on time.
Hamid Arabzadeh delivers the data — faster, leaner and greener 
How: It's important to remember that the miracle of high-speed data transfer comes with a massive cost to the environment via GHG emissions. Through his company Ranovus, Hamid has developed a patented laser technology with 40 times the capacity of regular fibre optic cables and a fraction of the carbon footprint.
What's next: This year, Hamid has every intention to dominate the data transfer market, buoyed by major public and private partners, as well as a shiny new R&D facility.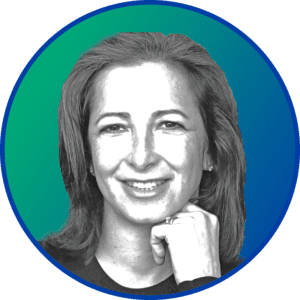 Molly Shoichet masters modern medicine
How: Molly's resume is a little intimidating. The first-ever Chief Scientist of Ontario, Molly has published more than 650 papers and has a lab named after her at the University of Toronto that specializes in regenerative medicine, tissue engineering and drug delivery.
What's next: As a new member of the MaRS board of directors, Molly will be guiding the hub in its mission to bring about socially conscious innovation. And she has big plans for her therapeutics startup, AmacaThera, as it continues to develop its injectable hydrogel tech.
Jodie Morgan transforms our trash
How: Canada has a plastic problem. A recent report found that only nine percent of plastics are actually recycled in this country, the rest sent to landfill, incinerated, dumped in our waterways or thrown away as litter. Since 2010, Jodie has been on a mission to fix that. Through her work as CEO at GreenMantra, which transforms plastics into synthetic waxes, polymer additives and other chemicals, Morgan has become a trailblazer in creating a market for recyclable plastic — an important step in building a more circular economy.
What's next: Finding ways to upcycle base materials rather than create more single-use plastics is becoming more and more pressing (the plastic patch in the Pacific Ocean is estimated to be double the size of Texas). As one small part of the solution, GreenMantra is opening a new production line in 2020 to convert discarded polystyrene into chemical monomer, a molecule that can be used to create new polymers.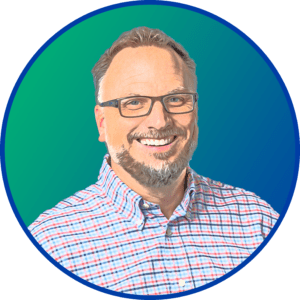 Jason Flick entertains the world with You.i TV
How: As co-founder and CEO of Ottawa-based startup You.i TV, Jason takes having fun very seriously. His company helps media giants entertain fans by connecting — seamlessly and beautifully — TVs, phones, tablets, game consoles and streaming services using a single code base.
What's next: Jason is all about the company he keeps. Already blessed with partners like Warner Media and National Geographic, he'll be making new friends next year with the U.K.'s Sky TV and ViacomCBS-owned Network 10 in Australia.
Rob Douglas unlocks the secret to physical security
How: Imagine a future where you could safely access your car, apartment, workplace — you name it — all with a retinal scan on your phone. But, of course, you're already living in it thanks to Rob. He's the founder and CEO of BioConnect, a world-leading startup providing physical security to clients like Microsoft, Nike and the Philadelphia Flyers.
What's next: BioConnect has big plans for 2020, having just launched BioConnect Labs, an innovation hub bringing together partners, scientists and government officials to advance biometric security.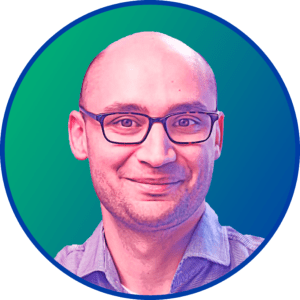 Mike Silagadze course-corrects North America's classrooms
How: A recipient of Canada's Top 40 Under 40, Mike understands that young people can only do good in the real world by first being great in the classroom. That's why he and his team at Top Hat created its affordable teaching platform, currently helping more than 4 million students at 75 percent of North America's top post-secondary schools.
What's next: Look out for Top Hat's newest product, a customizable app that comes with the content, instructional activities and assessment tools necessary to teach a course from beginning to end.
Dan Corns builds the train of the future
How: Hovering, driverless trains propelled by magnetic levitation that can reach upwards of 450 kilometres an hour — it sounds like the imaginings of a science fiction writer. But the trains that Dan's company, Magnovate, are building are no flight of fantasy. By using magnetic forces, the trains float above a guideway, allowing for rapid acceleration while using less power than other technologies.
What's next: Corns and his team are building North America's first maglev train at the Toronto Zoo.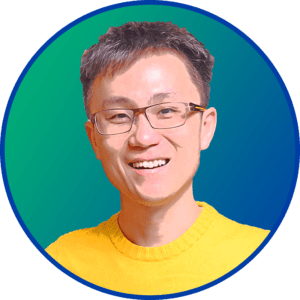 Allen Lau electrifies readers with Wattpad
How: Allen wanted to give voice to underserved people. And he wanted to help them tell fun stories. So, in 2002, he founded what is now (with more than 80 million users) considered the world's most popular social storytelling forum, Wattpad.
What's next: In early 2020, Wattpad will expand to Halifax, setting up shop in the Volta innovation hub to capitalize on the Maritimes' burgeoning tech talent.
Lindsey Goodchild and Dessy Daskalov reward the frontline worker
How: We're cheating a bit — shoehorning two entrepreneurs into one entry on this tight list — but Lindsey and Dessy are the soul of Nudge Rewards, a startup that empowers frontline retail employees to educate themselves, make strong sales decisions and bond with other workers via online community.
What's next: Expect Nudge to make significant headway in the States following the company's $12 million raise, backed by Chicago's Jump Capital.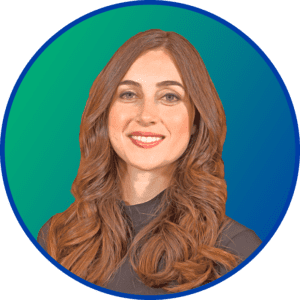 Mallorie Brodie makes building a cinch
How: Along with her co-founder Lauren Lake, Mallorie has found a way to streamline the cumbersome construction process. Bridgit Solutions' real-time app allows contractors to log and track tasks, post photos and share important details with others involved in the project. Last March, the Kitchener-Waterloo-based company raised $7.75 million in a Series A funding round and is poised for another big year.
What's next: In 2020, Bridgit Solutions is opening an office in Toronto. (A smart move, given the city's never-ending condo explosion.)
Daniel Legault finds us all some relief
How: Antibe Therapeutics, a Toronto-based health startup, is developing new pain medications that won't carry the same side effects as current drugs. Traditional nonsteroidal anti-inflammatory drugs (NSAIDS) can be hard on the stomach, and opioids can be addictive and cause respiratory issues. So far in testing, Antibe's medications, however, are gentler on the GI tract and don't carry the risks of opioids.
What's next: The results of these trials, among the largest ever conducted in Canada, will bring Antibe's medications that much to closer to market.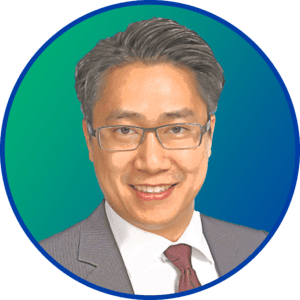 Joshua Wong solves our problem with power
How: A major issue with renewables like wind and solar is finding a way to store that energy on a calm day or when the sun sets. Joshua and the innovators at Opus One Solutions have created a software program that integrates renewables and battery storage into larger energy grids. For instance, in a pilot project this year in Nova Scotia, the company used Tesla's Powerpack battery system to help the province meet its goal of using 40 percent renewable energy by 2020.
What's next: Opus One's new Freemium platform has already attracted interest from more than 130 users from utilities, consulting firms and governments around the world.
Alexandra Philp Reeves and Anna Melnyk tackle mental health stigma
How: In a 2016 study, researchers found that more than one in three students in Canada feel psychologically distressed. And 20 percent of teens said they didn't know where to turn to help. The truth is, despite all the public service campaigns, there's still a stigma about talking openly about mental health concerns. EmojiHealth, led by Alexandra and Anna, is trying to start that conversation. Through AI-enabled chatbots using emojis and casual conversation, the app nudges users to engage in subjects they might not be comfortable discussing with others.
What's next: Alexandra and Anna were just 17 year old — still in high school — when they started EmojiHealth. Given their track record at such an impressive age, it'll be exciting to see what they do next.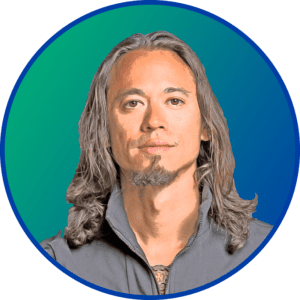 Chris Aimone helps us sleep better
How: As InteraXon's co-founder and CTO, Chris is taking the millennia-old practice of meditation into the 21st century. With next generation EEG technology, the company's headband measures body movement, heartbeat, breath and mental activity, and with auditory cues guides users to a calmer state of mind.
What's next: In the new year, InteraXon will unveil its latest product: a headband that's designed to help guide you to a deeper, more restful sleep.
Michael Doran cleans our water supply
How: The lakes, rivers and wetlands in Canada make up 20 percent of the world's freshwater supply. And yet, our water systems are under increasing pressure due to growing populations and demand of resources. At Aclarus, Michael is working to ensure we can continue to access clean, safe drinking water. Aclarus's systems use ozone — one of the fastest and most efficient ways to treat water for industrial, municipal and personal use. It's able to eliminate bacteria and viruses, as well as contaminants such as sulphur and iron, while also ensuring the water tastes, smells and looks great. Its systems are used in parks, breweries, dairy farms, Indigenous communities, restaurants, trailer parks, greenhouses and condominiums.
What's next: In 2019, Aclarus sales grew by 80 percent and the team doubled — so watch for aggressive expansion this coming year.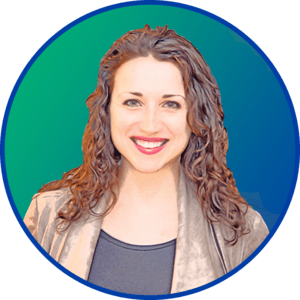 Anna Chif sends employees a healthy dose of benefits
How: When Anna founded her startup, Dialogue, her mission was twofold — provide affordable virtual healthcare benefits for employees and, in the process, help employers by making them a coveted, competitive draw for top talent. And she did just that.
What's next: Dialogue recently announced it would be partnering with Doctor On Demand to offer virtual healthcare to Canadian employees visiting the U.S., representing a userbase of more than 300,000.
John Douglas squares the power grid
How: John (investor, executive, warrior for the planet) spends most of his time elevating progressive institutions working in transmission development and distributed energy generation. He's also chair of Public Energy, a company that designs, installs, operates, finances and maintains energy systems. In the real world, that means modular hydrogen power units; underwater utility lines connecting Northern Ontario and Michigan; and other sustainable wonders.
What's next: With such a solid track record, expect even more good things.
MaRS is able to support many of these fast-growing innovators with generous funding from the Government of Canada through the Federal Economic Development Agency for Southern Ontario.
Want the MaRS magazine delivered to your inbox? Sign up to our newsletter and never miss a story.
Graphic credit: Monica Guan