From software that makes your commute faster to sensors that help with garbage pickup, these Canadian smart city solutions are making urban life more liveable.
---
The need to find innovative solutions for housing, energy, transit and public health is becoming increasingly urgent. By 2050, it's projected that two-thirds of the world's population will be living in urban areas. And the coronavirus has only exacerbated issues facing cities around the globe. But several Canadian tech companies have developed game-changing products and platforms that can help communities run more smoothly, equitably and effectively. From mass transit to energy security, these homegrown startups are tackling a panoply of pressing urban issues.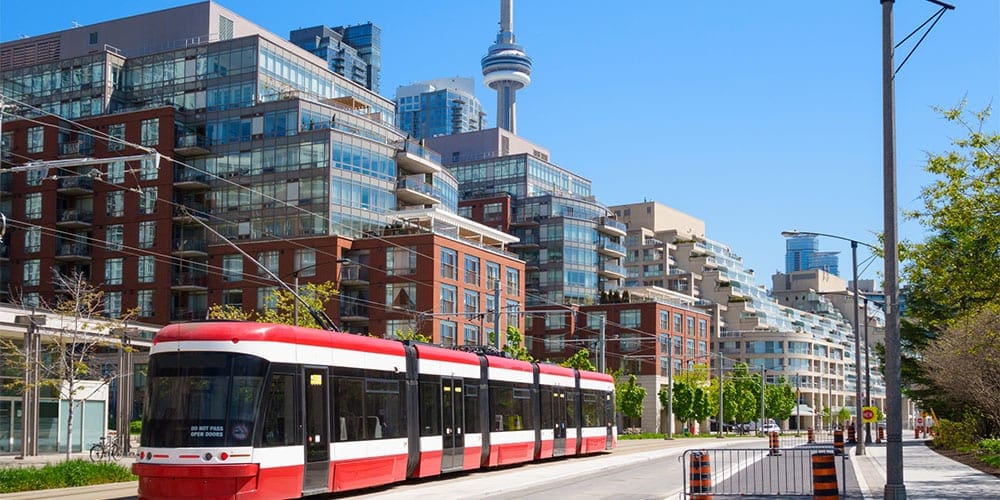 Forging a flexible transit system

In a dense urban core, fixed routes create predictable and efficient transit. But in suburban areas, they often wind slowly through low-density communities, serving few riders. Pantonium's EverRun platform optimizes those routes by splitting the difference between public transit and ride-hailing. Riders use an app to tell EverRun where they want to go and where they want to be picked up. The city's bus routes are then continuously adjusted based on the collective ridership's pickup and destination locations, resulting in fewer under-travelled routes.
The company has partnered with Belleville, Ont., to manage nighttime routes, and has been credited with a 300 percent ridership increase, and 30 percent reduced vehicle mileage. The system is now being used in Chatham, Ont., and Kings County, Calif.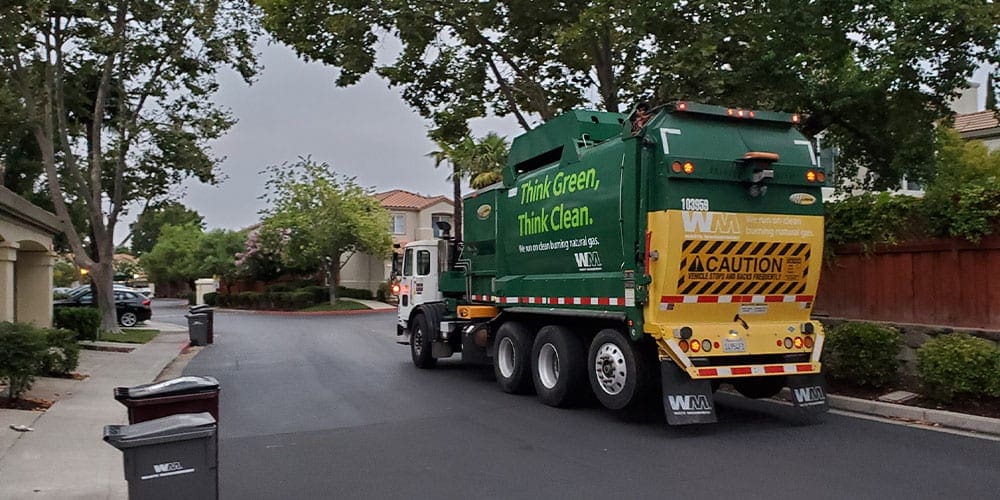 Making garbage pickup less wasteful
For as long as cities have existed, those in charge of them — to say nothing of those living in them — have had to grapple with the huge quantities of garbage they produce. Toronto's Metro Compactor Service has developed an IoT answer to waste management, placing sensors on commercial garbage bins to measure waste levels. When they're full, the sensors dispatch a pickup request. That means bins don't overflow, and trucks aren't rolling out to pick up empty bins, wasting fuel and clogging roads. The company works with major commercial property owners and retail chains nationwide.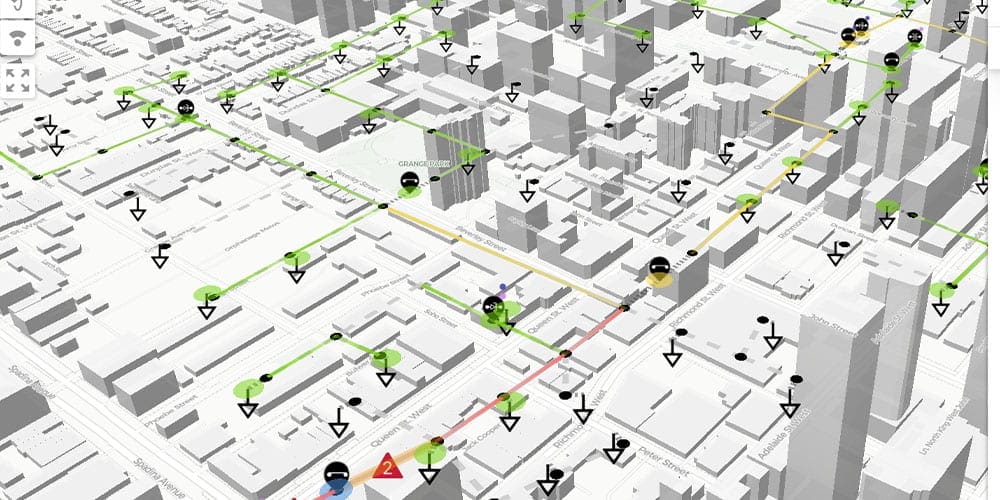 Building a resilient energy grid
Opus One Solutions finds innovative ways to integrate and store renewable energy within the power gird. The Toronto company's GridOS platform helps incorporate neighbourhood-level "distributed energy resources" (think rooftop solar or batteries) into larger energy grids, smoothing fluctuations and reducing the problem of "intermittency" that plagues renewable energy. It also creates local-level energy resilience: a recent pilot project in Nova Scotia saw 10 houses in a suburban community near Halifax equipped with Tesla batteries storing wind-generated power with GridOS managing their interaction with the larger power grid. When Hurricane Dorian ripped through the east coast last Setpember, nine of the houses kept power, even as most of the province went dark.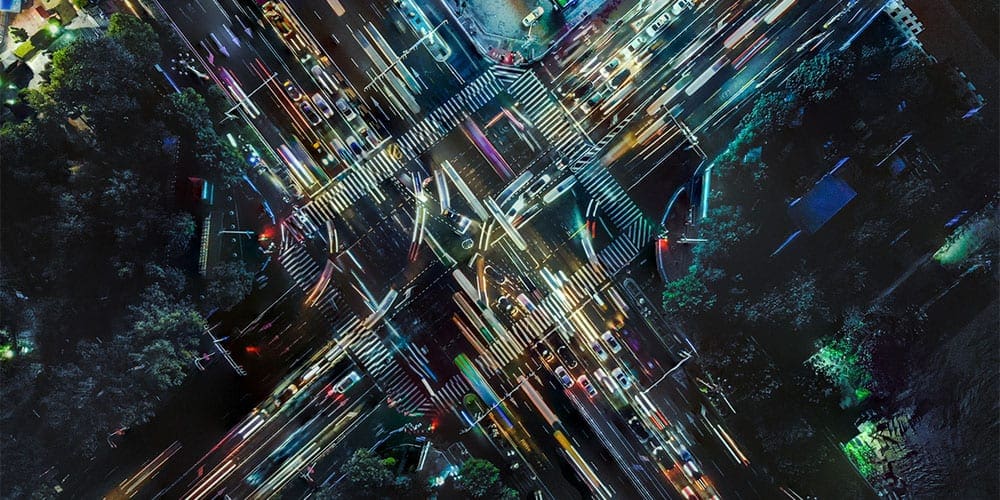 Getting street smart
Traffic-optimization is a smart-city standby, and LED Roadway's suite of technologies allows municipalities to garner key insights to help them effectively improve public safety. While the uptake and deployment of smart city technology can be complicated and expensive, the Halifax-based company offers a relatively low-cost and easy-to deploy solution. Its sensors can easily be added to existing street lights to monitor traffic patterns, air quality and environmental noise. For instance, these sensors can help communities determine where speeding is becoming an issue, or if there are certain intersections where it would help to have a red-light pre-emption for emergency response vehicles. (The data it collects is not user-specific and no identifiable information is collected.)
Miovision also offers a suite of traffic-analytics offerings. They include Scout, which generates traffic studies from video data, and is used by municipalities and departments of transportation to do traffic studies. Another is TrafficLink, which adjust traffic-signal intervals based on real-time conditions, as determined by cameras, sensors and a proprietary AI system. The company now works directly with municipalities in more than 60 countries.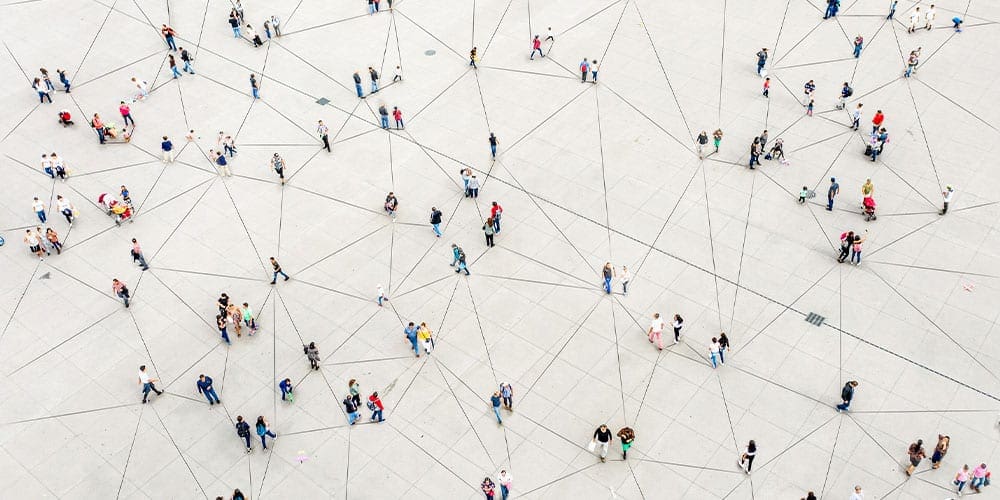 Setting up an early warning system
Blue Dot's origins date back to 2003's SARS outbreak. As a doctor at St. Michael's Hospital during the city's outbreak, CEO Kamran Khan became interested in stifling outbreaks before they grew uncontrolled. The result was Blue Dot, an AI-driven algorithm that scours news coverage in 65 languages, government messaging and other sources, and correlates it with airline ticketing data to determine where disease outbreaks are and where they're going. The system raised the alarm about COVID-19 before the World Health Organization or the U.S. Centers for Disease Control, pushing out a notification on New Year's Eve, and was able to predict the next 11 cities where the virus would hit.
Want the MaRS magazine delivered to your inbox? Sign up to our newsletter and never miss a story.