From shoes made out of sugarcane to underwear that checks your heart rate, here are some everyday products that conceal mind-blowing innovations.
---
It's hard to ignore the growing presence of tech in our homes and workspaces, even on our wrists. Just look at dashboards of new cars — increasingly they resemble giant computers. Hardware and software are everywhere, and increasingly ever present. But not all innovations are so explicit. Sometimes, new tech is super subtle, verging on invisible. Which isn't to say it lacks impact. Inventions that blend into the background can still make our lives easier, comfier and more sustainable.
Here are five examples of amazing technology that's hiding in plain sight.
Myant makes bras and briefs to monitor your body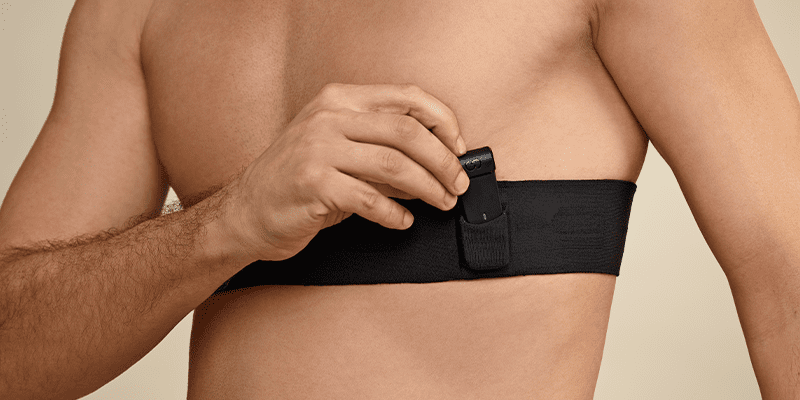 In June 2021, Tony Chahine, CEO of Toronto-based Myant, had to wear a Holter monitor for 14 days. He was having heart palpitations, and his physicians wanted to keep a close eye on his situation. His heart was fine, but the experience was cumbersome. Chahine didn't like the sticky sensors on his skin, the mess of wires encircling his torso, or the bulky battery pack at his waist. The device, however, proved an important point to Chahine: the value of an alternative monitoring solution he's been developing for the last decade. Skiin is a line of comfortable, cotton-blend undergarments, including chest straps, bras and briefs. Each is lightweight and feels soft to touch yet is embodied with small sensors that measure heart rate, core temperature and other health information. The sensors can transmit data in real time to a doctor, and are currently being tested in a 2,500-person pilot project in Sault Ste. Marie. "We're hoping we receive Health Canada approval very soon," says Chahine. "We're also hoping that soon, monitoring health information will be as easy as putting on garments that just about all of us wear everyday anyway."
Stash Energy helps homes heat and cool themselves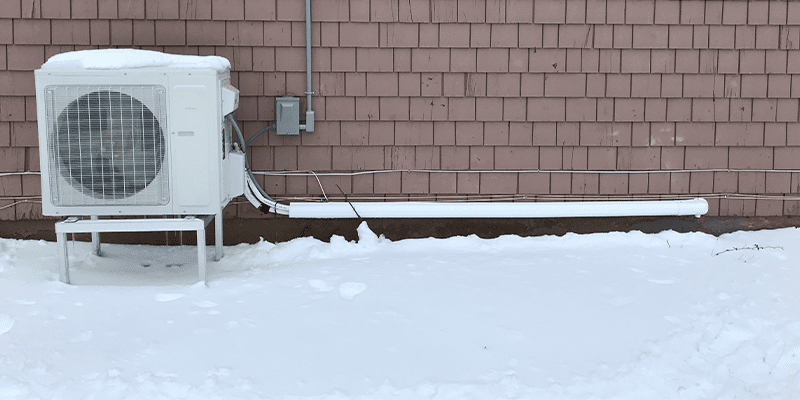 When a Stash Energy heat pump clicks on in a room, the faint hum sounds identical to a conventional air conditioner. Both use the same fan mechanism. However, a Stash heat pump operates much more efficiently. Each wall-mounted unit sucks warm air out of a room to lower the temperature, "stashing" the air in a holding container for use when the temperature has dropped and warmth is needed again. Although the units are as quiet as a typical A.C., they make a big statement on energy bills. Because each pump can store and re-use heat that's already in the home, they are less dependent on conventional, costly energy grids — and the game of chasing peak and off-peak billing times. "They can collect and store heat produced during off-peak billing times, when energy is less expensive," says Daniel Curwin, director of business development at the Fredericton-headquartered firm. "They can release that heat during peak times, avoiding peak costs." The units are also easy to use. "Homeowners control their unit the same way they would any thermostat," says Curwin. "You can basically just set it and forget it."
Liveable Cities hides city-building science in streetlights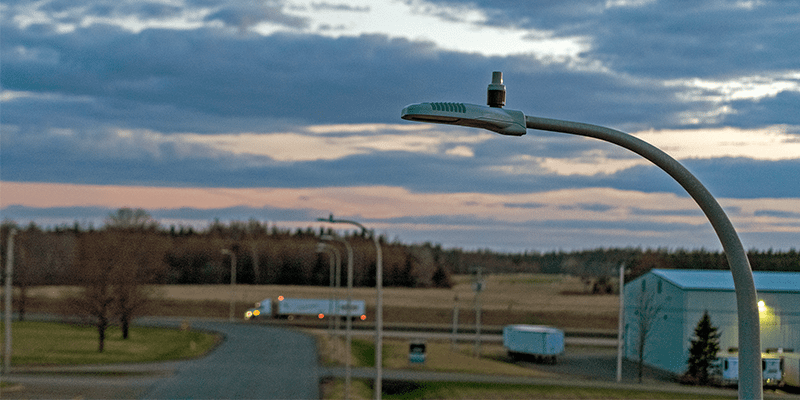 By design, streetlights are unobtrusive. They are perched high atop tall poles, illuminating roads and sidewalks without creating noticeable, eye-level glare. But Jeff Libis, vice president of sales at Halifax's Liveable Cities, has studied them up close. "I've looked at streetlights from all over the world, including Europe, Asia and Africa," he says. "And I know that regardless of their shape, or what they are made of, they pretty much have one thing in common. They all have what's called a NEMA socket." These outlets, which sit at the very top of the fixture and tap into the lamp's power supply, represent an important opportunity. Liveable Cities manufactures a series of sensors that plug into any NEMA socket, piggy-backing off existing street lights to gather a range of valuable information, including data about air pollution, noise levels and traffic congestion. "They don't compromise privacy," says Libis. "The traffic sensors work on radar to count vehicles and measure speed. There is no live video transmission." The sensors themselves also don't change the appearance of the street lamps. Each one is palm-sized and essentially invisible from below. They could, however, allow cities to make better decisions about road safety rules, speed limits, and where to direct vital clean air initiatives.
KOHO keeps money in the wallets of Canadians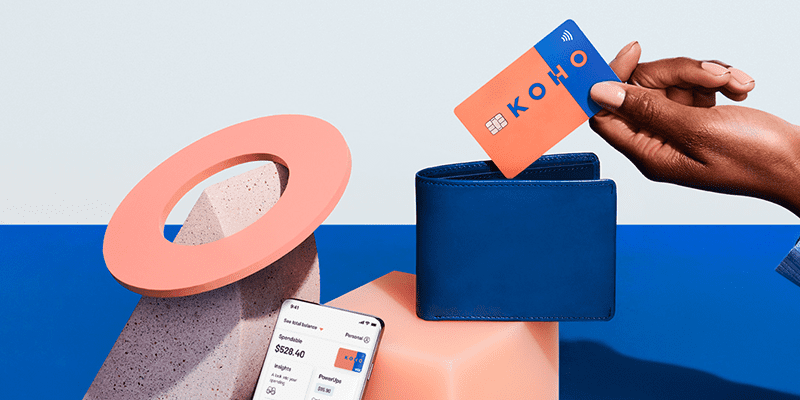 For many financial institutions, the thing that's hiding in plain sight is the litany of service fees. The average Canadian pays more than $150 per year in service fees for chequing accounts, debit transactions and other financial services. In part, banks justify this by pointing to the scale and complexity of their infrastructure: it requires a lot of money to run so many branches and ATMs. KOHO, a Toronto fintech, has whittled banking down to the basics. There are no brick-and-mortar locations — everything is digital. The upshot: most of its accounts, used by some 350,000 Canadians, are fee-free. Its savings and chequing accounts offer 1.2 percent in interest. Plus, users are able to round up their purchases to make saving money less painful. "We are really focused on developing the right kinds of infrastructure to make banking more affordable," says Daniel Eberhard, who has raised more than $130-million in venture financing since founding KOHO in 2014, and who was inspired to start the company after seeing how much money his mom was paying in bank fees. "We want to help people save more money," says Eberhard. "Instead of people looking in their accounts and thinking where did my money go, we want them to look in their accounts and think, 'how did that get there?'"
Allbirds' sustainable shoes are no flight of fancy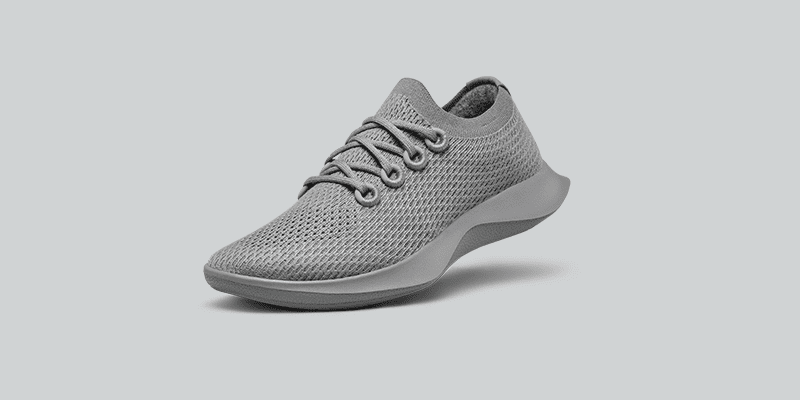 Most running shoes are known by their logos: their swooshes and pumas and colourful lettering. Allbirds takes the opposite approach: the San Francisco-based company has little if any branding on their minimal, modern footwear (think plain grey mesh over a white sole). The rare sneaker subtlety might be why the San Francisco-based company has such a massive celebrity following, including Ashton Kutcher, Sarah Jessica Parker and Barak Obama. A deeper reason: the ultra sleek designs belie a serious commitment to researching and developing new, low-carbon tech. Allbirds, which was co-founded by New Zealand football star Tim Brown, has over a dozen patents for ways to turn renewable resources such as ethically harvested wool, sugarcane and tree fibres into materials for running shoes. (Its T-shirts are made of fibre derived from crab shells.) As part of Allbirds commitment to green the apparel industry, they openly share their proprietary tech with other manufacturers. It's an important, sustainable step for an industry that's notorious for producing excessive waste, not to mention logos.
Want the MaRS magazine delivered to your inbox? Sign up to our newsletter and never miss a story.