From smart water meters to a functioning city dedicated to autonomous vehicle testing, these ideas are transforming the way we live.
---
By 2050, two-thirds of us will live in a city, up from about half today, according to recent projections released by UNESCO. Which means that traffic deaths, pollution, congestion, housing unaffordability and income inequality will likely get a lot worse.
Our cities have no choice but to get "smart" about the issues that plague urban centres, and city planners are realizing that a solution doesn't have to be high tech or futuristic to be "smart." Removing cars from a city street or rezoning a neighbourhood to be more accommodating to local small businesses can be just as innovative as outfitting them all with sensors and cameras.
Here are six neighbourhoods where advances in architecture, city planning and connected devices are changing the way we build cities right now.
The world's smartest intersection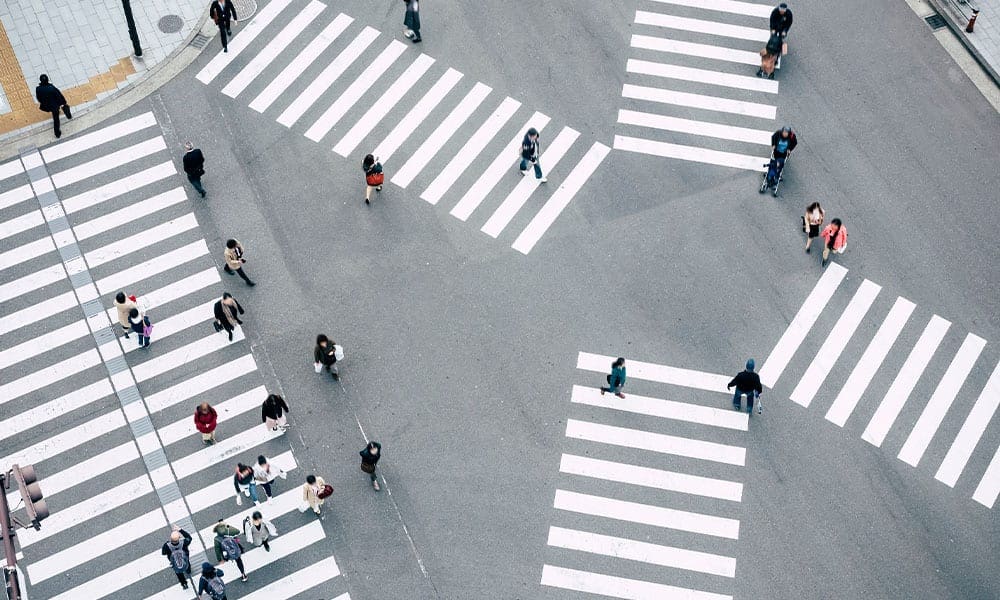 The neighbourhood: Five intersections along Larned Street in downtown Detroit, just a few blocks from where the city installed the world's first three-colour traffic light almost a century ago.
What's "smart" about it: When most cities want to figure out whether an intersection is safe, they'll commission a traffic study, usually once every three to five years. The sensor and camera system installed on Larner street in Detroit — provided by Kitchener-based smart cities company Miovision — allows Detroit engineers to analyze and make decisions about traffic in real time. 
Dubbed the "world's smartest intersection," Miovision's system can make traffic signal adjustments on the fly, like extending green lights for cyclists, sending warnings to connected cars about jaywalkers, and providing traffic light priority to emergency and freight vehicles.
The impact: The improvements in signal timing have already reduced travel times by more than 30 percent, says Sunny Jacob, Detroit's head of traffic operations. And according to Detroit Public Safety, early tests also showed that the system also improved emergency response times by almost 20 percent. 
Miovision, whose systems are used in more than 17,000 municipalities worldwide, says projects like the one in Detroit are a stepping stone to Vision Zero — a future where our road systems have zero fatalities or injuries.
The world's smartest neighbourhood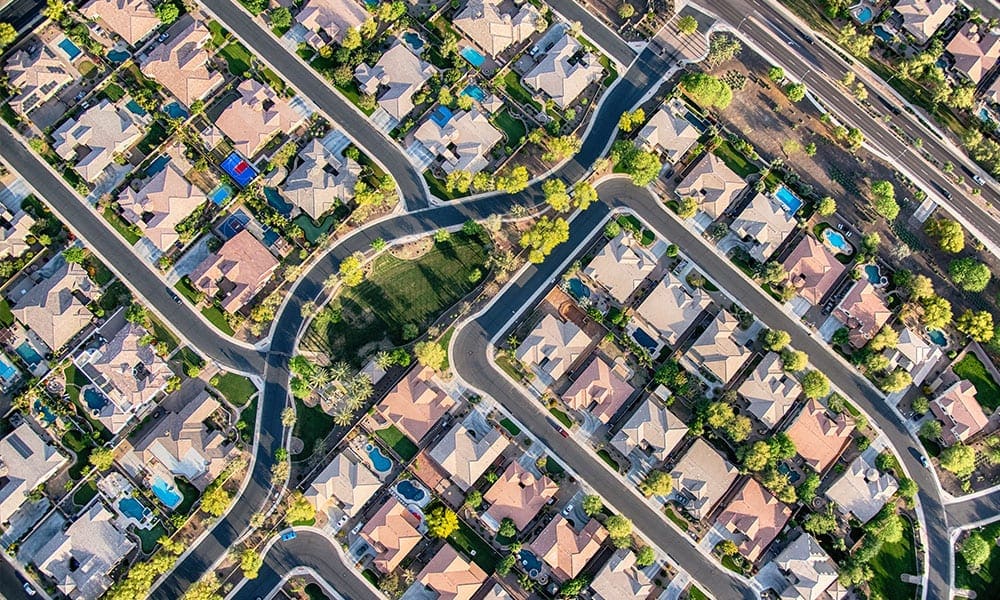 The neighbourhood: Brainport Smart District (BSD), a "smart neighbourhood" in Helmond, a small city in the south of the Netherlands.
What's "smart" about it: Whether it's smart traffic lights, playgrounds or garbage chutes, the point of many smart cities technologies is that they collect a lot of data — your latitude and longitude, your heart rate, photographs of your face, etc. That has many privacy experts worried, especially when it's a tech behemoth doing the collecting.
Brainport Smart District (BSD), a "smart" neighbourhood funded by local governments and universities, is directly responding to this problem by allowing the people who live there to collect and share their own data — and also everything else.  
Residents in BSD, which began construction last year, will grow each other's food, produce their own energy, manage their own waste, share each other's vehicles and own any data they produce in the process. It's a kind of high-tech commune, meets mixed-use commercial development, meets high-tech farm, but built using public and commercial money.
The 1,500-home development will act as a "real life testing environment" for smart cities research coming out of Tilburg University, contemporary architecture, city planning, data sharing and sustainable city building, where citizens own their data and can make their own decisions about the neighbourhood.
The impact: By the time construction is finished in 2029, Brainport Smart District aims to become a sustainable, "circular" society that is self-sufficient in food, water and energy production, shares resources, equipment and vehicles, and uses data to make better decisions about the future.
The world's most local city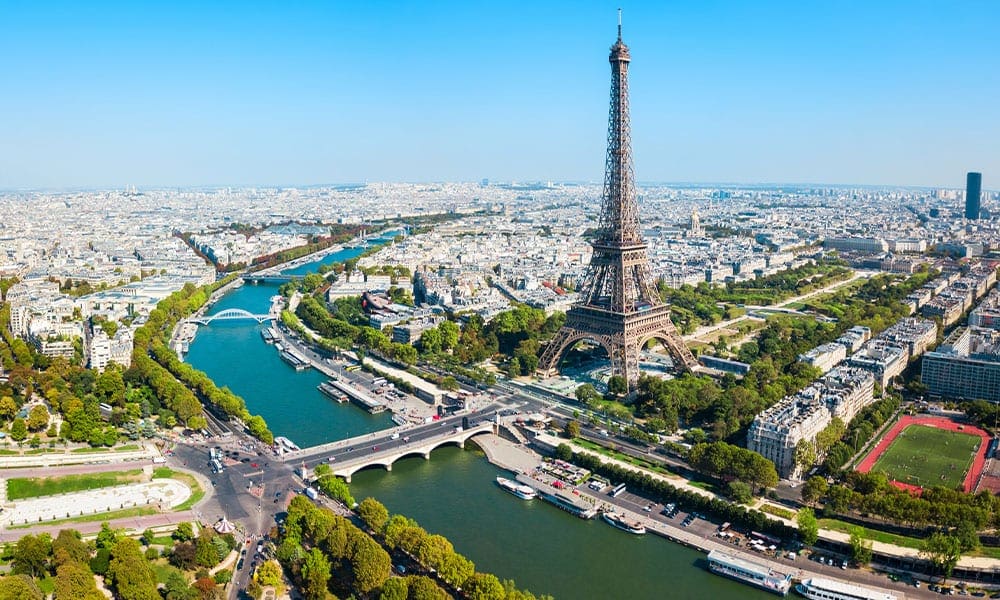 The neighbourhood: Paris, France. 
What's "smart" about it: Ever since city planners began tearing through old neighbourhoods to accommodate the automobile in the '70s, Paris has struggled with congestion, pollution and increasingly unlivable neighbourhoods. 
Mayor Anne Hidalgo wants to fix that by turning Paris into a "15-minute city": a place where the average citizen can work, shop and play without travelling more than 15 minutes from their doorstep. 
The full plan is laid out in Paris en Commun's manifesto, which calls for the widespread removal of cars from city roads, the promotion of local businesses and services, and a complete overhaul of zoning practices to encourage the opening of smaller, more local businesses.
The impact: Since becoming mayor of Paris in 2014, Hidalgo has already banned the most polluting vehicles from entering the city and started the long process of reclaiming road space for parks and pedestrian use. In 2016, she scored a major victory in the battle against cars by successfully banning them from the city's iconic Seine riverfront.
The world's most autonomous neighbourhood
The neighbourhood: The "Woven City," a smart city to be built at the foot of Japan's Mount Fuji to house 2,000 Toyota employees.
What's "smart" about it: Up until recently, if you wanted to test a self-driving vehicle, you had to either build an artificial testing environment like the University of Michigan's Mcity, or deploy self-driving vehicles into real cities, like Uber has. Toyota's Woven City is the first attempt to build a real, functioning city dedicated to autonomous vehicle testing. 
Toyota says manually-driven cars and trucks will be banned from the Woven City's main roadways to make way for the company's e-Palette transportation system — a series of modular, self-driving, customizable "shipping containers on wheels" that will make up the city's transportation system. Three different types of roadway will "weave" their way through the city: slower walkways for pedestrians, medium-speed roadways for bikes and light vehicles, and faster roadways for e-Palletes.
The impact: In addition to becoming a real-life test pad for the city's expanding range of smart technologies, Toyota hopes the Woven City will be a "fully sustainable," zero emissions, prototype city of the future. The city's electrical grid will be powered entirely by the company's hydrogen fuel cell technology, and homes will be equipped with home assistants powered by Toyota's robotics and artificial intelligence technology.
The world's most sustainable dairy farming community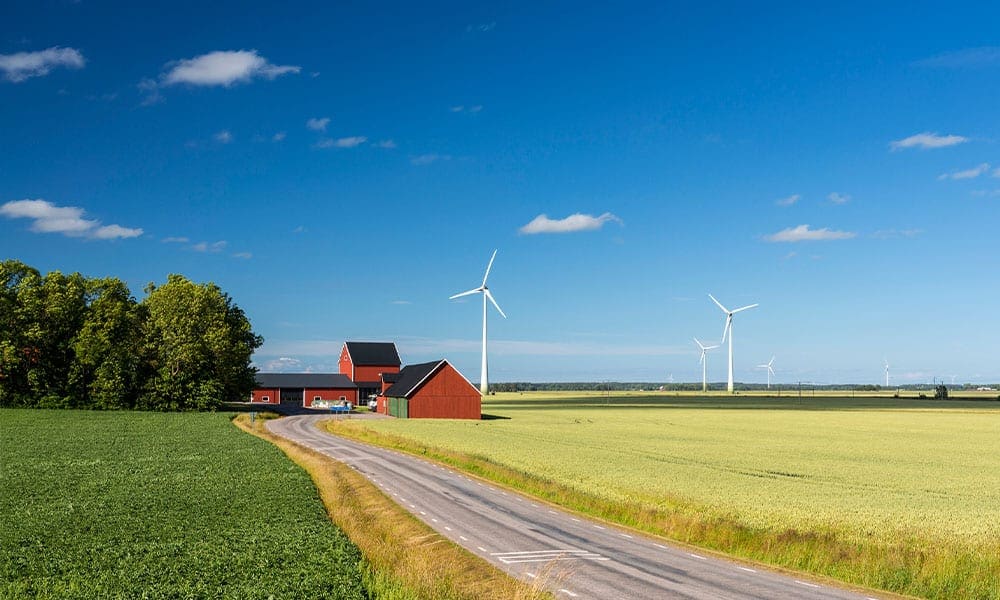 The neighbourhood: Wildpoldsried, a small dairy farming town in the south of Germany.
What's "smart" about it: Back in 1997, the sleepy town was looking for a way to revitalize and encourage economic growth without saddling itself with debt. The city's dairy farmers ended up going all-in on renewable energy sources like biogas plants, wind turbines, solar panels and biomass heating, setting themselves the goal of generating all their energy from renewables by 2020.
The impact: Two decades in, Wildpoldsried has already overshot its original goal. Today it produces five times more energy than it needs, selling most of its surplus power to the grid. In addition to generating an extra $7 million in annual revenue, the city's renewables renaissance has created 120 new jobs, made the town a testbed for smart grid technology, increased tourism, and encouraged residents to buy a small fleet of electric vehicles to use up the surplus energy.
The world's largest smart water meter system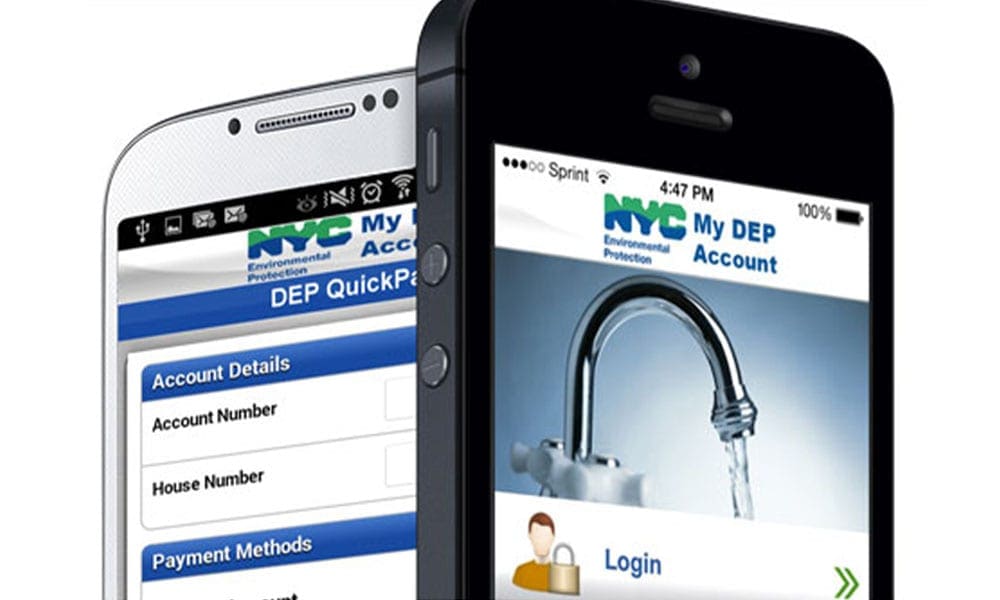 The neighbourhood: New York, New York. 
What's "smart" about it: Declining water quality, service interruptions and unexpectedly high water bills are a constant problem in older, leakier water systems like New York's. A few years ago the city's Department of Environmental Protection decided to let residents take matters into their own hands through the opt-in Automated Meter Reading (AMR) system.
Radio transmitters installed in residents' water meters send updates up to the AMR smartphone app four times a day, alerting users to sudden spikes in water use that might signal a leak, ensuring the accuracy of residents' water bills, and alerting city officials to sudden disruptions and changes in water quality.
The impact: The city says its AMR water leak warnings have already saved New Yorkers more than $73 million in water costs, and it's currently exploring similar tracking systems for other services like waste collection, air quality and fire prevention.