For many people, the new year is a chance to turn over a new leaf and to make improvements to their life, from being a healthier and happier person to giving back to the community or gaining new skills.
For whatever resolution you dedicate yourself to this January 1, there are thousands of apps that can make your journey easier. Using technology to log and track your progress can be a great motivation tool and can also lead to a greater chance of success.
Here are eight Toronto-based startups that offer online tools that will help you stick to your resolutions long into 2015.
Resolution 1: Get into shape
Exercising is arguably the most popular—and most quickly abandoned—New Year's resolution. One problem with sticking to this resolution may be not knowing what type of exercise will best help you reach your goal, or whether your exercise of choice will actually achieve results.
To beat the stereotype, there's an app that can help you learn the proper exercises and measure your progress. The PUSH Band and its accompanying mobile app can guide you through the process, recommending exercises that are fit for you and helping you avoid injury.
PUSH's measurement system tracks two key metrics: power and velocity. (If you're looking to count steps, this isn't the wearable for you.) You start by choosing a goal and getting recommendations for workouts (the device tracks a large number of exercises). You can even sync up with your trainer through the app. Get the PUSH Band and download the app at trainwithpush.com.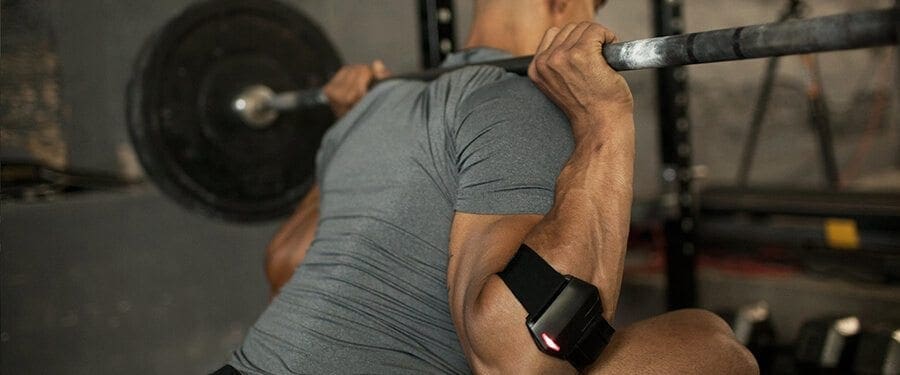 Resolution 2: Donate more money to charity
A noble resolution for the new year is to give more money to worthy causes. Giveffect can help you discover initiatives to donate to. Its crowdfunding platform, which is exclusively for charities and non-profit organizations, hosts hundreds of unique causes, including aboriginal entrepreneurship, cancer research, tree planting, child education and hospital building. The site even hosts an internal social network for charities to communicate with donors. Browse the causes here.
https://www.youtube.com/watch?v=oTmNUTAFSqk
Resolution 3: Reduce stress
The holiday season can leave everyone a bit stressed. For the unpractised, meditation can seem daunting, and who has the motivation to go to yoga class during the coldest months of the year?
There's a high-tech alternative that can help you learn to meditate. Muse, the brain-sensing headband built by Toronto-based company InteraXon, connects to your smartphone or tablet and sends feedback on your brain activity. You play a game on an app called Calm to guide you through the process and, over time, it changes your brain and improves how you respond to stress. Get yours at choosemuse.com.

Resolution 4: Learn to play an instrument
Another stress reducer, playing an instrument is not only great therapy, but it also improves your memory, concentration, creativity, coordination, discipline and performance skills.
For those lacking the time or money for a dedicated music teacher, there's a mobile app alternative. Singspiel helps you learn how to play a number of instruments, including piano, violin and guitar, all through your tablet.
You start by picking a song, placing your tablet on the sheet music stand and then following along with the instructions. The app emulates the interaction between an instructor and student, listening to you play and providing real-time feedback. You can track your progress over time and even share it with your real-life music teacher. Learn more at singspiel.ca.
Resolution 5: Unplug from your smartphone
Do you get separation anxiety when you're away from your phone? Do you stop what you're doing every time you get a notification? If so, maybe it's time for a digital detox.
Flipd is a mobile app that locks you out of your smartphone (except for emergencies and incoming calls). You can program an automated message—a kind of "out of office" reply—to let those who contact you know that you're off the grid. Sign up for the beta at flipdapp.co.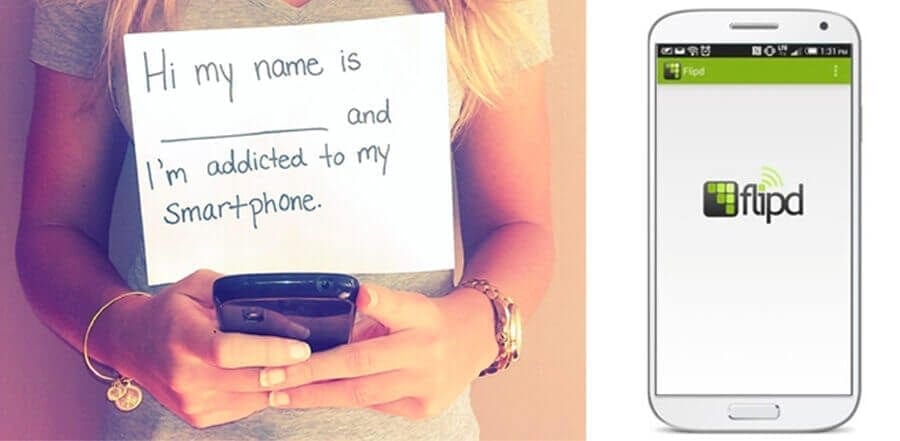 Resolution 6: Meet new people
Another way to unplug for a few hours is to get out into the real world and interact with people. Uniiverse is an app that lets you browse thousands of event listings. It has something for everyone, including workshops, classes, festivals, conferences, fundraisers and charity events. Even people with highly niche interests will likely find something for them—there's everything from iPhone photography classes to "Star Trek" improv comedy events. Get the app in the iTunes store or in Google Play.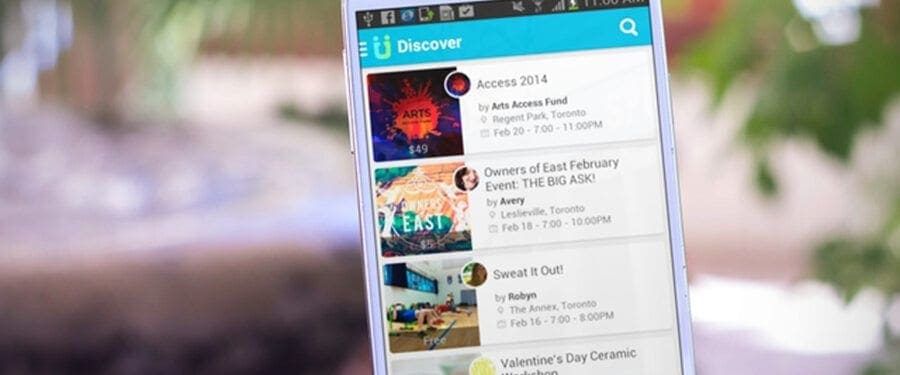 Resolution 7: Organize your inbox
Are you overwhelmed with the state of your email inbox and constantly digging for important attachments? Inboxcube has a fix that visually organizes your documents, photos and links, removing the hassle of finding the original message. Download the app in the iTunes store.
Resolution 8: Detox your beauty routine
Did you know that many of the products in your bathroom contain chemicals that have been linked to cancer? Moisturizers, shampoos, lip balms, mascaras: all of these can be culprits. Unlike the food and drug industries, regulations on beauty and personal care products are fairly lax. Even products labelled "organic" or "natural" can score a high toxicity rating because there are no legal meanings for those words.
An app called Think Dirty can help you detox your bathroom cabinet and find more natural alternatives. The app lets you scan barcodes and search its database of over 205,000 products to see if they contain harmful ingredients. It also alerts you to long-term effects and recommends cleaner alternatives, empowering consumers to make safer choices.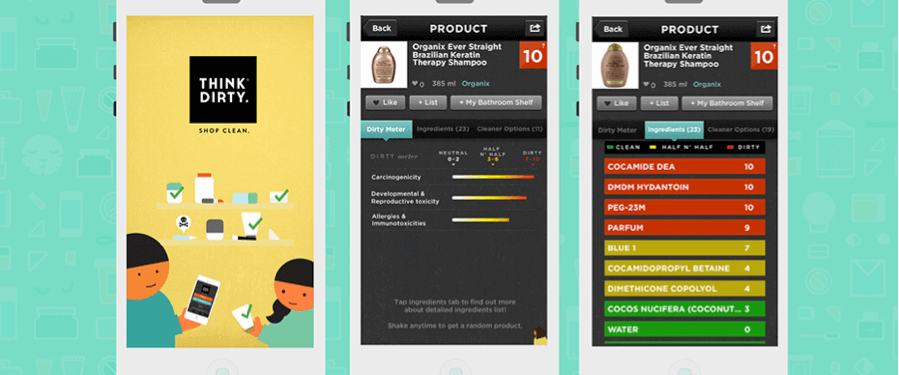 When you first open the app it asks you to scan all of the products in your bathroom and makeup bag, and then it gives you an overall "bathroom rating" between 0 and 10, with the high ratings being the worst. You can then work toward replacing the harmful products with clean ones, tracking your progress along the way. The app notifies you if a product's ingredient list changes, and you can also request products to be added to the database. Download Think Dirty from the iTunes store.
Read more