The office of this personalized rewards app for millennials adds a cool edge to one of Toronto's most historic neighbourhoods.
---
Daily Starbucks orders and late-night Uber rides are routine expenses for many millennials, but the rewards they get in return for their loyalty can be limited. That's where Drop comes in.
Partnering with more than 300 global brands — including the likes of Nike, Amazon and Whole Foods — Drop tracks spending to calculate personalized rewards and promotional offers at shoppers' favourite retailers. Started by CEO Derrick Fung in 2015, Drop is doing its part to put Toronto's tech ecosystem on the map. The app has already attracted 3.2 million users in North America and secured $71 million in investment — with no signs of slowing down.
Located in the iconic St. Lawrence district of Toronto, the Drop office has been intentionally designed "to provide a space that allows each individual team member to flourish," says Matthew Himel, head of business development and partnerships at Drop. The office gives employees the benefit of picking their ideal setting whether it's an open working space or lounging with one of the many office dogs, or one of the many boardrooms (each named after a different music festival).
Music is a key part of the office culture — in fact, the company's name comes from the bass drop that's common in EDM music. Employees get to select the music that plays on the sound system, there are multiple instruments available for impromptu jam sessions, and the CEO will often DJ office parties. "We want the office to be a place where they can enjoy getting their work done," says Himel.
Drop is looking to grow their team in engineering, product and sales — find current job listings or submit a general application.
Here's a snapshot of what it's like to work at Drop — scroll down for a virtual office tour: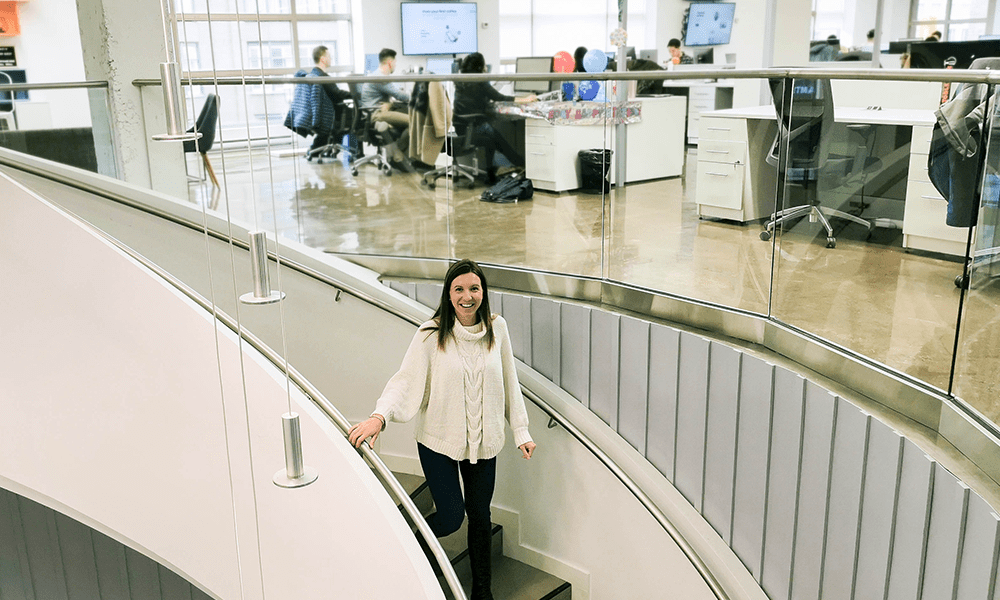 Natural light streams in from all angles. There are a lot of rooms and pods available for sensitive meetings and meetings, but the whole staff — even the CEO — sits out on the floor to nurture that sense of collaboration.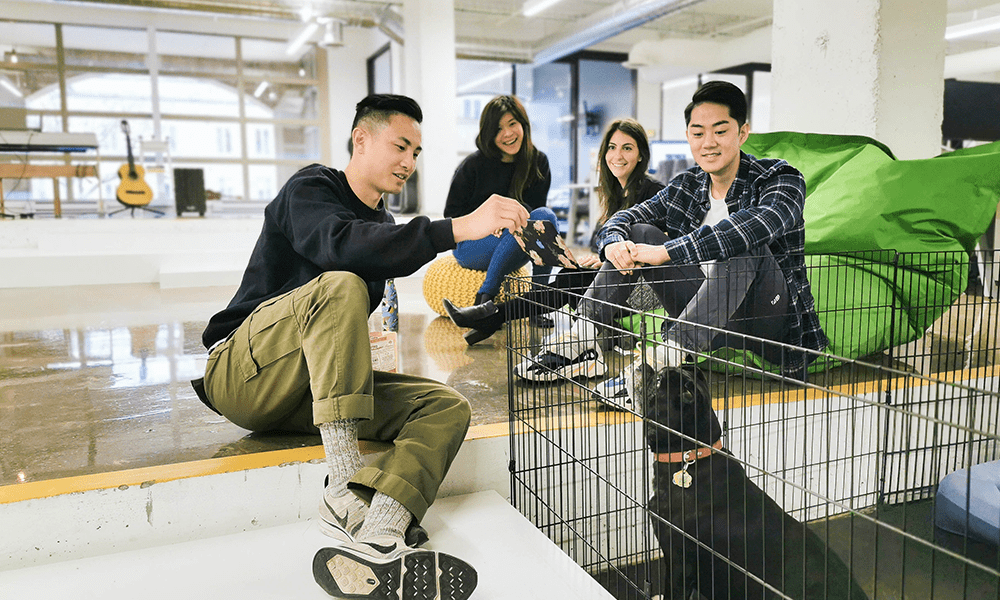 There are plenty of ways to de-stress in the common area with several regular canine coworkers and a space for jamming on your instrument of choice.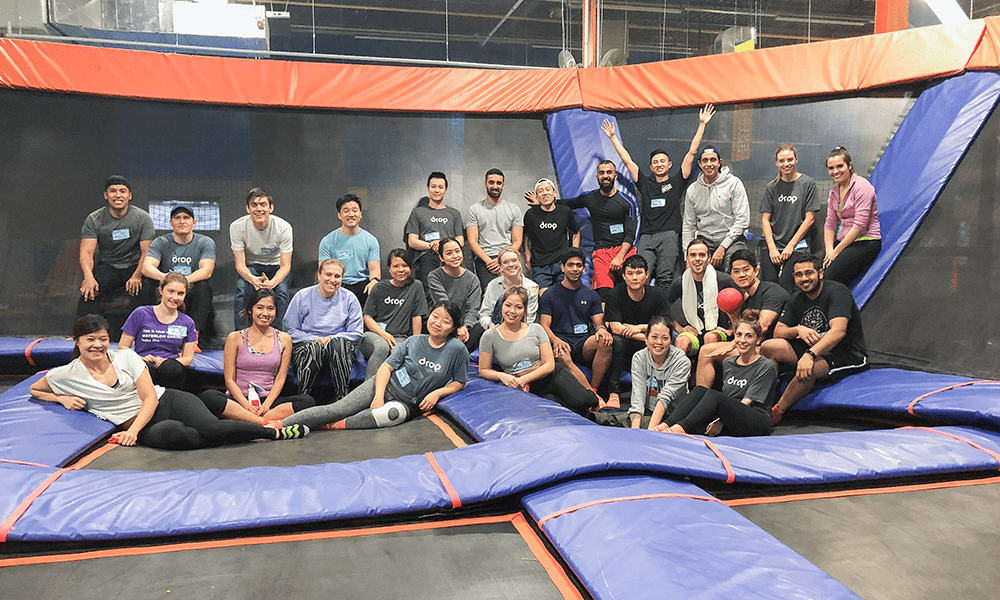 Their staff also has ambitious social nights every other Thursday where team members can opt for activities like axe throwing, open mic nights and trips to Medieval Times.
Take a walk through their office in this virtual office tour: