It was through great personal loss that Adam Blackman was able to find renewed purpose in his life and career. Already a successful physician and entrepreneur, Adam was living in Toronto when his grandmother, Rose, began experiencing the effects of advanced age. In and out of the hospital, she progressively declined before passing away in a nursing home. The pain to Adam and his family was immense.
"All people should have the right to age at home," Adam says. "I knew then that technology could and should play a bigger role in serving our elderly population."
Adam is co-founder and CEO of Mavencare, a startup that provides personalized healthcare for seniors at all levels, including nursing and specialty care for those with chronic conditions such as dementia, heart conditions, or arthritis. From daily visits to live-in care, the company's services help clients live at home safely and independently. Mavencare is powered by a proprietary tech that optimizes caregiver vetting and hiring, matches clients with caregivers based on skills and interests, and supports easy, digital communication among all parties. Most importantly, the company supports seniors' ability to have quality days at home while providing peace of mind for family and friends.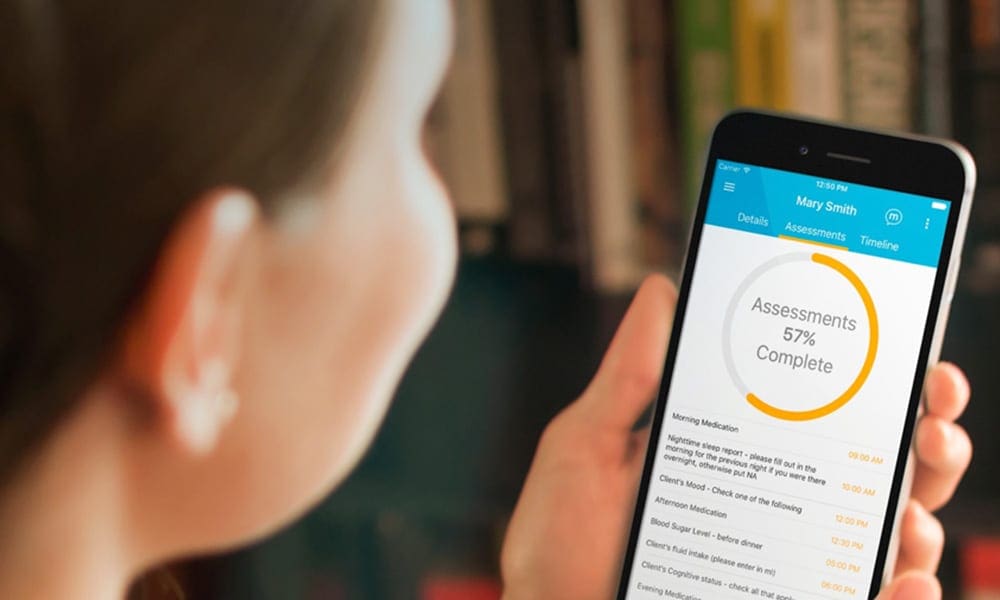 And with an aging population, helping our seniors has never been so important. According to the UN, about 1.9 billion people will be over the age of 65 by 2050. In Canada, the healthcare system will become increasingly burdened as it tries to accommodate the country's largest demographic, the baby boomers (roughly 10 million people). If progressive moves aren't made now, Canadians will face higher costs and increased wait times, as well as crowded hospitals and clinics — not to mention undue stress.
"It's ironic," Adam says. "Thanks to advances in medicine, people are living longer, but that means more chronic medical disorders. We're not yet ready for this shift, and the public sector must look to new solutions to help streamline the system and improve patients' quality of life."
And Mavencare is stepping up. Along with taking the utmost care in screening and hiring its caregivers, the company's machine learning tech collects data from its community of clients to identify early signs of physical and mental deterioration. The goal is to deliver attention, oversight and monitoring equal to an institutional setting, all within the comfort of the patient's home. This allows caregivers and family to proactively shift treatment, avoiding visits to the hospital and ensuring the greatest levels of comfort.
Adam believes, though, that Mavencare's greatest strength is its impassioned staff, all of them united by the common experience of caring for elderly family and friends. For example, co-founder, president and CTO, Nukul Bhasin, a son of two doctors, left a high-profile career in engineering and R&D after bonding with Adam over shared experiences. "There are a lot of great startups to work for, but people choose Mavencare because of our mission," Adam says.
Today, Adam has never been prouder to be a leader in Ontario's burgeoning health innovation sector. Far removed from the business-first mentality of other industries, Adam is encouraged by the sense of community — not competition — he finds in his peers. "We're all trying to tackle massive societal challenges, not for personal gain, but for the public interest."
And that's something worth fighting for, at any age.