This startup, which makes guided meditation devices, is building meaningful tech in one of Toronto's trendiest neighbourhoods.
---
Dog-friendly offices and all-day food perks are quickly becoming the standard in the Toronto tech space, but InteraXon offers so much more for a healthy work environment.
Following the launch of their first brain wave–sensing headband in 2014, the company has seen exponential growth both in team size, funding and demand. Their team has been particularly busy with the recent launch of their sleep-focused headband, the Muse S,  a multi-sensor brain sensing fabric headband, which allows biofeedback-enhanced meditation and lulls you to sleep by reacting to your body and mind.
Derek Luke, the CEO at InteraXon, says that since the team moved into their current office space four years ago, they have really been able to thrive. "We needed an open space that helped foster cross-collaboration among the teams so that each one of us could do our best work" he says.
InteraXon is hiring developers with a range of specializations and customer care associates — browse open roles to get a sense of their culture and perks like gym membership subsidies and weekly guided meditation sessions.
"Our mission, our culture and our values really hold value with each one of our employees," says Luke, "and we take great pride in the opportunity to work on cutting-edge solutions to difficult problems."
Get a closer look at what it's like to work at InteraXon through the photo gallery and office walk-through video below: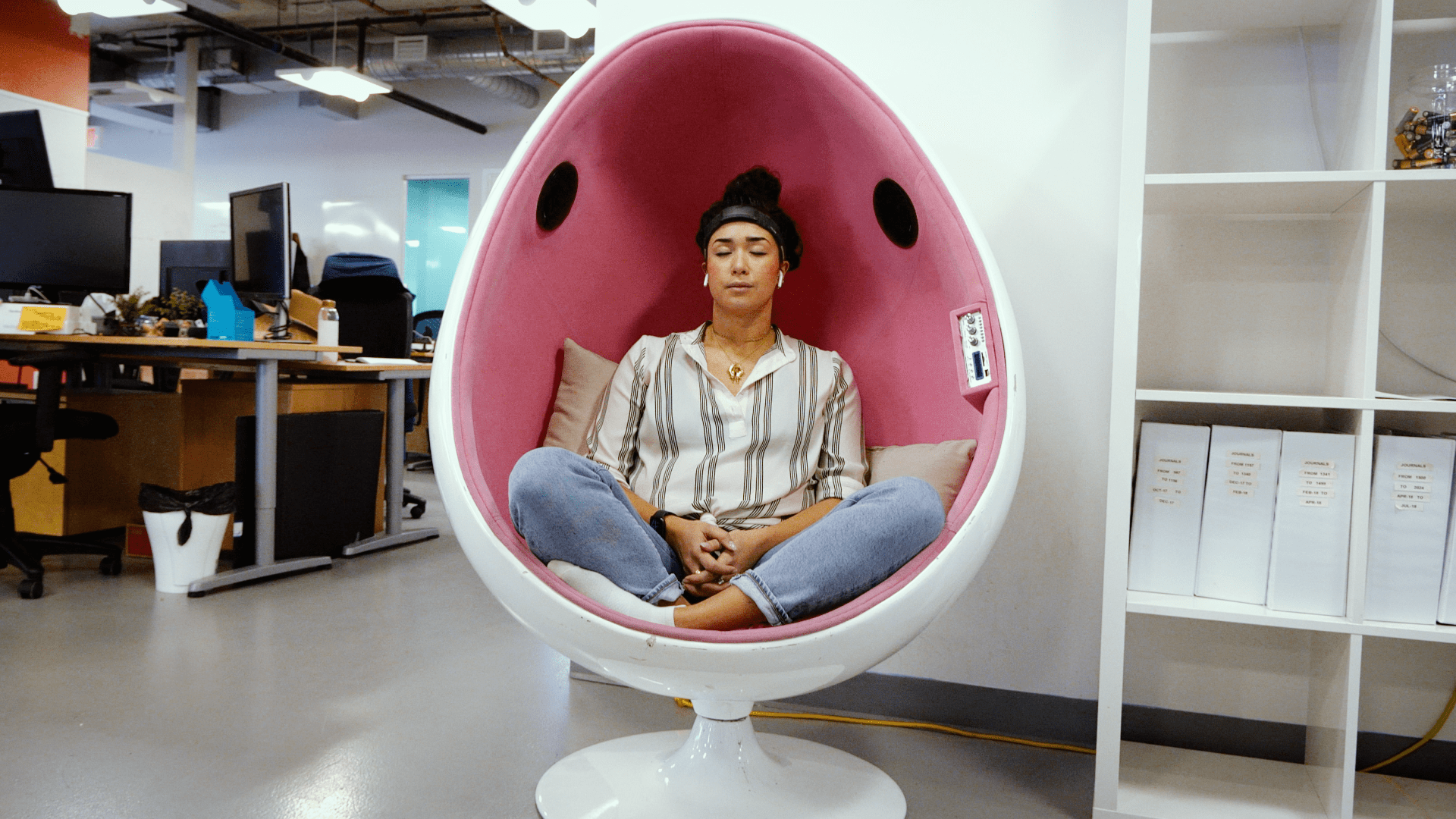 Employees at InteraXon all use various Muse products daily, both for their personal and professional needs. The office is equipped with spaces for the team to unwind, including a sleep room and individual pod chairs for optimal focus.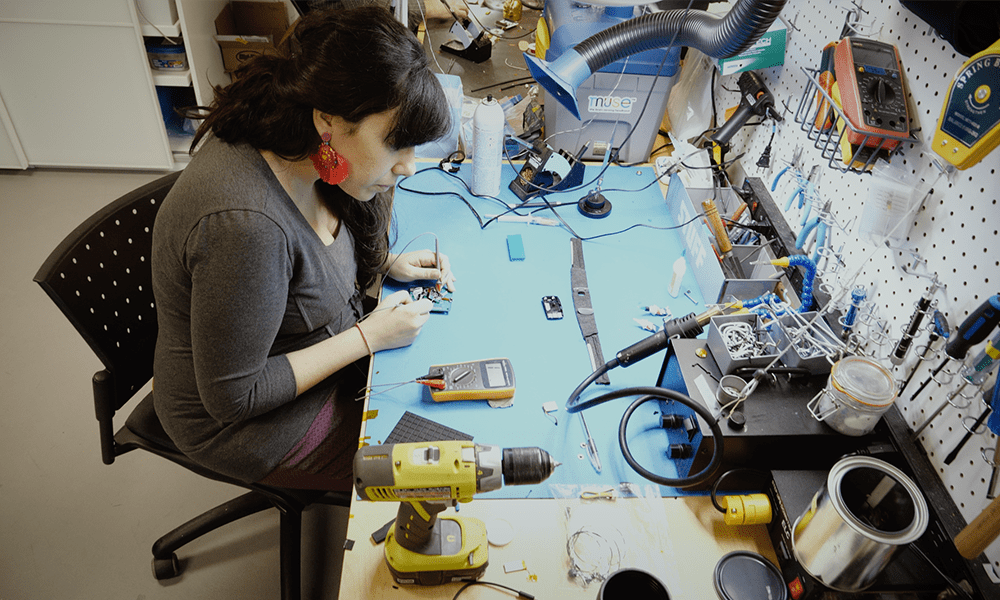 Their cutting-edge Muse prototypes are all made on-site in their design lab.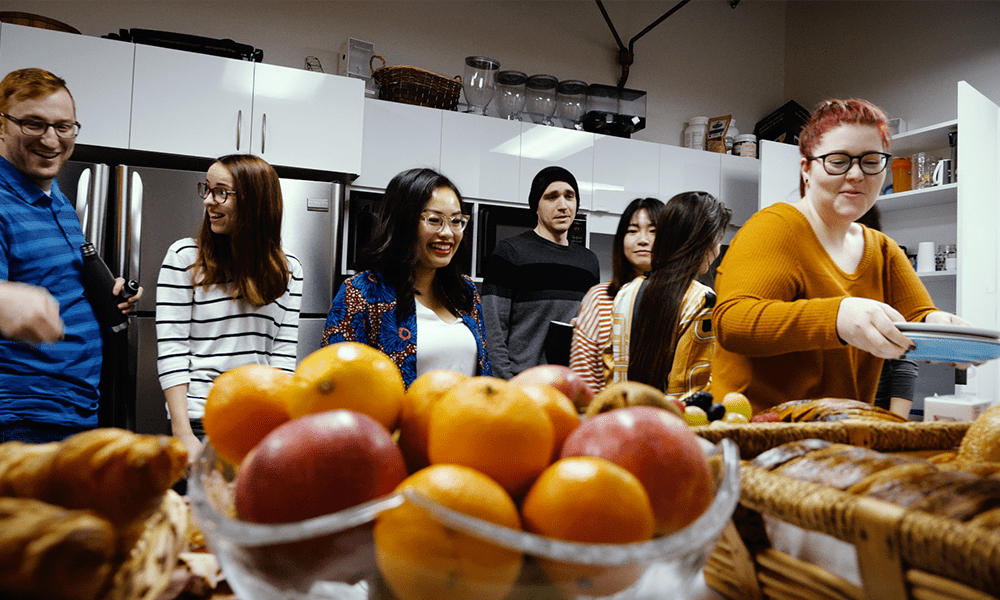 The team gathers for a daily breakfast spread consisting of pastries, fruit, bagels, cold cuts — plus there are unlimited snacks in the kitchen for refuelling.
Get a deeper look at their office in this virtual office tour: