Our Top Startup Jobs series profiles MaRS ventures that are on the hunt for talent. This week we look at Mavennet, a Toronto-based blockchain solutions company aiming to bring blockchain to the business sector.
Blockchain may only be in its first decade of existence, but Mavennet, a Toronto-based startup founded in 2018, is already at the frontline of the technology's business revolution: Using its proprietary software, Aion for Enterprise, the company provides enterprises with customized blockchain support, whether their client is a fintech organization looking to secure transactions or a supply-chain business trying to track assets from raw materials to end product.
But far above its wealth of technical expertise, Mavennet's roster of engineers, consultants and financial professionals have become, in short order, an internationally recognized authority in the blockchain space, offering prospective employees the opportunity to gain credibility as a foremost expert at the zenith of a global movement. Mavennet is a growing company that is looking to meet engineers who can create and develop end-to-end solutions in the blockchain space.
We spoke to four Mavennet employees to learn what it's like to be part of this influential team.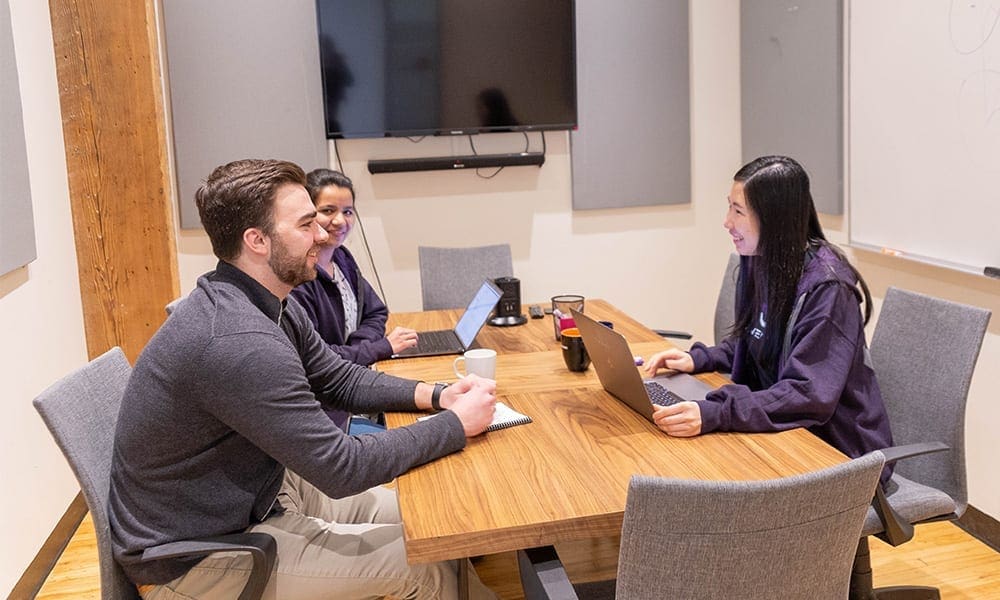 Explore a new frontier
Gaining early access to a nascent technology gives innovators not only an exciting leg-up on their knowledge base, but the chance for early recognition. "Many in the industry consider us disruptors, partly because the community is still relatively small," says Rakesh Gohel, Mavennet's Vice President of Engineering. In fact, despite being just over a year old, Mavennet has already caught the eye of blockchain experts the world over.
Kesem Frank, the company's co-founder, echoes Gohel's sentiment. "The blockchain community is so early stage that if you're working in it, provided you're good at what you do, you can quickly become a leading authority on a global scale," he says. "Right now, between our products and services and contacts, we have almost 100,000 people engaged with what we do. We have the ability to captivate a large following."
Vaishnavi Panchal, one of the company's core engineers, joined the company eight months ago after leaving her former job in search of a more innovative offering. "Working in a nascent ecosystem means there is always the chance to do something new or better," she says. "Because there is going to be such high user adoption of blockchain, globally, in the next few years, it's very exciting to be at the beginning."
An exciting international exchange
Pushing the mainstream adoption of blockchain is priority one for Mavennet, and that will require a global effort. CEO Patrick Mandic, a self-described "lifelong entrepreneur" originally from Brazil, says that while Toronto is certainly an epicentre of blockchain innovation, Mavennet employees are encouraged to collaborate with the rest of the industry — in centres such as New York and Berlin — to develop a standard.
"We put a lot of emphasis on getting our people in front of blockchain's general audience," says Mandic. "Becoming relevant on a global stage is super important, both from the perspective of having people recognize your talent, and for blockchain researchers reaching out to include their work in your ecosystem." For Mavennet's employees, this has included speaking on panels, doing workshops and presentations within the blockchain community, attending meetups and submitting work to international publications.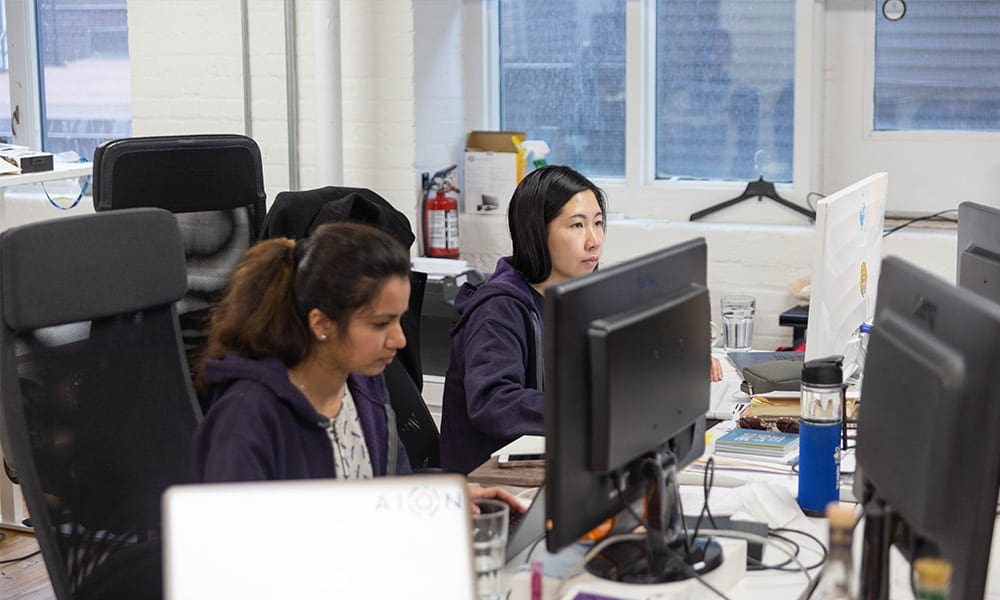 For Gohel, such international exposure has included working with clients across Europe, including partners in Switzerland and Spain, and clients in Chile, Brazil and the United States. Panchal, on the other hand, has judged hackathons abroad and considers international market research a key component of her work.
"Whether you work in marketing, engineering or business, Mavennet takes an approach that connects our employees with subject matter experts from around the world," says Frank. "There is such an opportunity for mastery."
A global revolution
Originally created by hackers in response to the 2008 financial crisis, blockchain has the potential to democratize the way many types of transactions are conducted, and will have a particularly positive impact on developing communities. Frank, whose past career experience involved significant involvement with the banking sector, is particularly effusive about how Mavennet's work will have a global impact. "With blockchain, you can move any amount of money anywhere you want, instantaneously, within fractions of a second," he says. "With two billion people in the world today with no access to financial services, this company and its workers can deliver large-scale change across the globe." Adds Mandic, "Technology sees no borders."
Ready to apply?
Get the latest startup jobs delivered to your inbox with the MaRS Startup Careers newsletter.
Work at a startup