Over the coming weeks, MaRS will profile various entrepreneurs from Portraits of Innovation, our new photography exhibition showcasing Ontario's diverse tech leaders. Today we speak with Mallorie Brodie, co-founder and CEO of Bridgit Solutions.
Mallorie Brodie has some advice for would-be entrepreneurs: if you want to thrive in any sector, try working with people from other sectors. She should know.
Before co-founding Bridgit Solutions — a Kitchener-based startup that streamlines the management and administration of construction projects — Mallorie was studying comparative literature at Western University. Not the nuts-and-bolts training you'd expect for a construction-industry executive, but an important one still. "My education completely informed my research when building Bridgit," she says. "Being able to think critically, be it in the arts or on site, is an invaluable skill."
That appreciation of holistic thinking informs every aspect of Bridgit's offerings. The startup supports more than 125 contractors (and counting) across North America, helping them build everything from $5-million residential projects to billion-dollar commercial buildings. Bridgit does that by replacing the contractor's clipboard with an all-purpose app that tracks tasks, shares information and monitors building quality. Most crucially, the tech saves each of its users an average of 10 work hours per week — no small feat for an industry plagued by high costs and unwelcome surprises.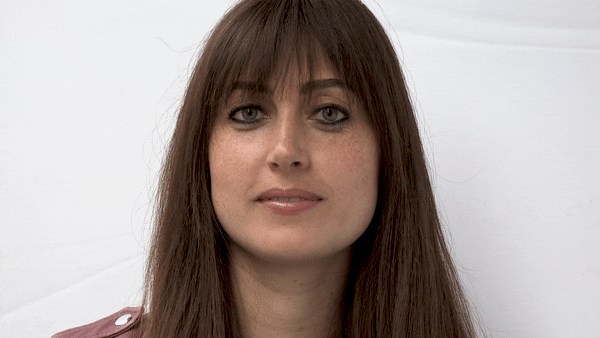 "Construction is one of Canada's largest and most complex industries. Economically, we can't afford for it to be tied down by antiquated technology and ideas," Mallorie says.
And the same goes for a startup. Like a construction project, Mallorie knows that Bridgit is only as good as its employees, the frontliners she asks to work hard and solve problems on the fly. They are Mallorie's most valued assets, and she prides herself on hiring creative people no matter the role. "A well-balanced team should have people with different experiences and educations; people with interesting perspectives."
Looking over Bridgit's team of more than 50 people, you see a finely curated roster culled from disparate industries: graphic design, data analytics, engineering etc., all of them united in their love of creating things, real and digital.
As with many sectors, construction is looking to shed its old-fashioned reputation by embracing progressive products and new perspectives. For example, the revival of prefabricated materials has brought with it new and sophisticated methodologies. Here in Canada, condo developers are now using concrete infused with recycled CO2. And Mallorie herself is living proof that industry leadership can — and should — come from unexpected places.
"No single company in tech or construction can take on all of our challenges," Mallorie says. "We win and lose together; that's why we need to bring new ideas into the fold."
She should know.
See the full exhibition.