Meet three tech workers who came to Canada through the Global Talent Stream program.
---
For highly skilled tech workers around the globe, Canada is increasingly becoming the destination of choice. After decades of seeing our homegrown talent head south of the border, the Canadian tech sector is starting to enjoy something of its own brain gain as workers from Brazil to Turkey compete for opportunities to come work within the burgeoning tech ecosystem. For the more than 3,800 tech workers lost to the U.S. through the H-1B skilled worker visa program in 2019, we admitted 5,741 temporary foreign STEM workers. In addition, Canada offered 17,718 permanent residency invitations to STEM workers.
The political climate in the U.S. has had unintended consequences, too. In October, the Trump administration recently announced further changes to the H-1B visa program that makes it harder for U.S. employers to hire highly skilled foreign workers and more difficult for foreign workers to be deemed eligible for the visa.
Though that response may be reversed in 2021 after Biden takes office, the burgeoning Canadian tech sector is becoming more of a draw for top tech talent. Over the past few years, Toronto has emerged as the third largest tech hub in North America, after Silicon Valley and NYC. That status has translated into greater opportunity for workers. According to the most recent data from the CBRE Group, Toronto boasts 250,000 tech jobs —  80,100 tech jobs have been added since 2013 alone.
That influx of talent is thanks, in large part, to government programs like the Global Talent Stream, which significantly expedites the process of hiring internationally for Canadian employers. For a startup that can't always afford to wait a year, a program that makes it easier to hire top talent abroad is meaningful.
"For a startup, HR is one of our biggest resources, so making sure we bring in the right and best people to allow us to do our work, and grow and develop as fast as possible is extremely important," says Matthew Mulvale, a product manager at Opalux, a Toronto-based tech company developing innovative stimulus-responsive colour coatings for a variety of commercial products. The company recently used the Global Talent Stream program to add a new international hire to its eight-person team. Canadian tech is always competing with the U.S., so being able to look internationally for candidates is an advantage, says Mulvale.
It's also an integral component for the tech sector's growth. To continue to flourish, Canadian tech needs to draw top talent from around the world — even during a pandemic.
Meet three STEM workers who were drawn north.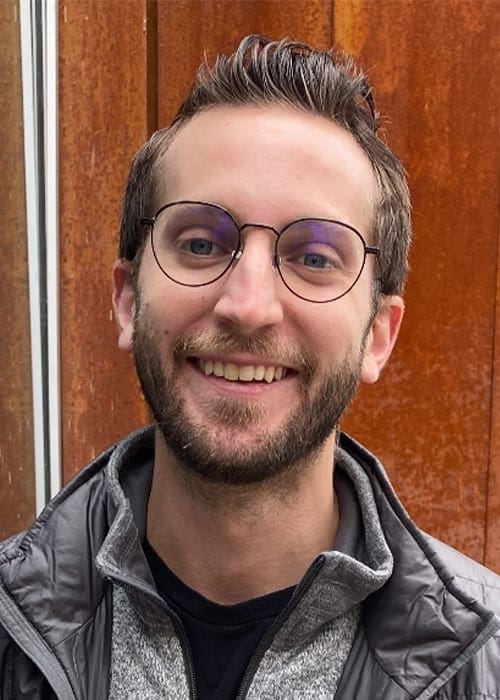 Ryan Taylor
Age: 30
From: Seattle, Washington
Job: Products manager at League
Arrived in Canada: September 2020
How he got the job: "After I left Amazon in Seattle, I was figuring out what I wanted to do next. I started talking to a bunch of different startups in Toronto to learn more about them and find out who would be willing to put up with the work permit process. A friend who works at Uber's Toronto office recommended League's services — she was saying she could get reimbursed for her massage claims in like 15 minutes. That's how I heard about League. Once I found out they were hiring, things moved pretty quickly. I worked with League directly to apply for the work permit, got that and was on a flight five days later."
Take on Canadian tech: "It's criminally underrated in terms of talent. When I was working at Uber in Seattle, we would get interns from the University of Waterloo who were exceptional. The tech sector here can feel like a small town just because it's so concentrated. In Toronto you know someone who works at pretty much every company which is actually pretty beneficial if you want to learn something new or meet interesting people."
First impressions: "Canada provides a better quality of life. Toronto is super diverse. I love sports and there's tons of that here. The food is incredible. Getting set up is pretty straightforward. Canadians are very polite and welcoming. I think Americans are a little louder and boisterous. The accents are a bit different. That's been funny."
Working through the pandemic: "Here it's felt much safer, much saner; there's a lot more transparency and a lot more stability, which is definitely a relief compared to reading the U.S. news and being like 'Oh, my god! What the hell is going on down there?'"
Life outside of work: "Going for bike rides along the water in Humber Park East has been phenomenal. Trips out-of-town to Kitchener Waterloo — I love that town. Once you get here and get into the normal swing of life and meet people, everything just sort of opens up for you and it's really exciting."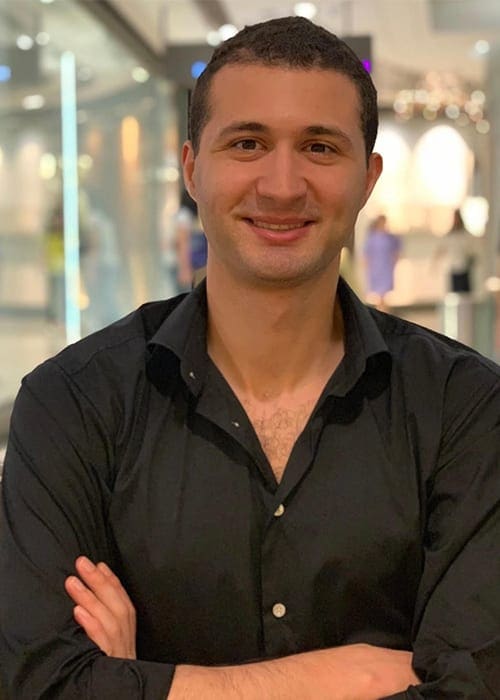 Cagdas Cetin
Age: 29
From: Istanbul, Turkey
Job: Research scientist at Opalux
Arrived in Canada: September 2020
How he got the job: "I was working as a research scientist in Singapore when I saw the job posted at Opalux. I liked the job description, as it entails a lot of different disciplines I have experience in. I looked Opalux up before I applied and thought it was an impressive company looking to scale up their innovative solutions. I thought it would be great to be part of a disruptive company for nanotechnology."
What pulled him to Canada: "I've been all over: Germany, Australia and Singapore. Canada offers the best career opportunities along with work-life balance. That's what was missing in my previous job. It was excessively work-focused. I wanted to work in a company where I can use my strengths, but also have some work-life balance. It's fantastic to do the research but you've got to think about your life, too. Canada is going to be my last destination. I hope.
Take on Canadian tech: "It's very open — you are free to bring up innovative ideas and everyone is very happy to discuss the ideas you bring them. There is definitely no cultural judgment. I think this is one of the key things that can help a company cultivate an innovative environment — it's a very open and supportive environment in terms of discussion. You're given an opportunity to try different things."
First impressions: "I arrived in Canada on September 10 and I started to work on September 10. I stayed in Airbnb for two weeks to quarantine after arrival, and I just found my apartment last weekend. Honestly, I haven't had a chance to start enjoying life yet, but I met some people in my apartment today in the lift and they seemed like nice professional chill people and we're going to have a drink tonight."
Life outside work: "Canada has fantastic nature that few places on earth have. I'd like to buy a car here and visit places to go paddling or canoeing. In Singapore, I used to kayak a lot, and I'm sure there are a lot of places nearby to go paddling here. This is the first thing I'd like to do. Second of all, I'd like to do something I've never done before: winter sports."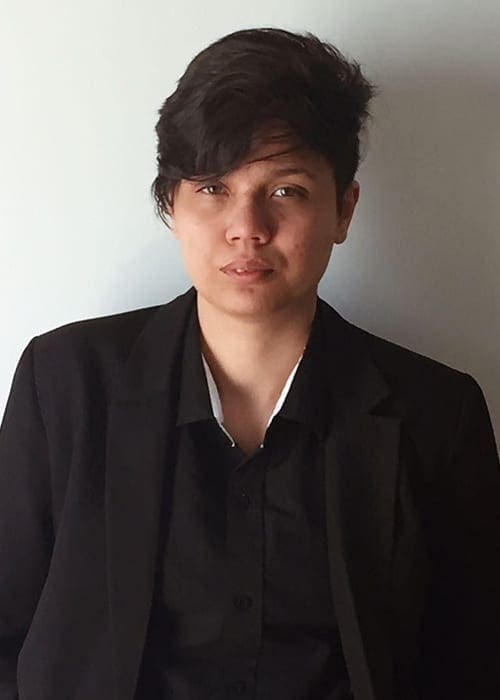 Sayuri  Mizuguchi
Age: 24
From: Brasilia, Brazil
Job: software developer at Rangle.io
Arrived in Canada: January 2018
How she got the job: "I wanted to have a better life, and in 2017 I started to search for countries that allow and support immigration. I focused on developing the skills that they were looking for. Canada seemed to be the most welcoming to immigrants.
There's this company called Vanhack and they list job postings of companies that want to hire abroad. They did an event called Leap: Women in Tech for female developers and after some vetting they gave 20 of us an opportunity to come to Toronto and meet companies looking for senior female developers. I accepted an offer from Rangle.io because I liked the culture and people."
On learning a new language: "I didn't start speaking English until 2018. As a software developer you have to be kind of self-taught — we learn by searching and studying. So, I did the same thing with English. I knew my strength was to listen to English things and learn rather than learn grammar rules, so I started listening to a lot of podcasts. After a while of listening, I started downloading some apps on my phone and then I paid a tutor. That's how I unlocked speaking English."
Take on Canadian tech: "It's better. We have more perks. There are generous vacation policies, you have snacks, you have Friday lunch, you have more social time, but what I really like is the culture of the company — how friendly people are. And there are more opportunities, even in my company. I'm a developer but I'm acting as a solution architect on a particular project."
Future plans: "I'd like to keep studying and get my permanent residency here. I really want to become a citizen as well, to have the honour of that. I want to officially become and feel part of this amazing country. I think becoming a citizen will give me that feeling."
Visit the MaRS tech job board to stay informed about the latest career opportunities in Canadian innovation.