About the company
MMB Networks' RapidConnect is a hardware and software platform. It enables consumer electronics manufacturers to rapidly add ZigBee connectivity to their products with automated interoperability across major connected-home platforms. MMB's founders realized early on that with networking technology becoming cheaper and the value of having devices connected increasing, simpler devices were becoming more complex. Companies that manufacture these devices often do not possess the resources, time, expertise or market knowledge to integrate connectivity and bring their products to market through a number of emerging channels. MMB's founders saw an opportunity.
Before launching MMB Networks in 2008, the company's three co-founders worked at another startup in the energy management space, developing wireless control systems for the hospitality industry. Part of developing this product included evaluating the right wireless technology. They eventually decided on ZigBee, a very new technology at the time.
After this experience, they moved on to start their own company. Their first client was a company trying to add connectivity to their existing thermostats. It recognized MMB as having leading experts with the emerging Smart Energy standards that were built on top of ZigBee. As a result, MMB would often send the tools and software they had built for internal development to their client's customers to help with testing. When the software for testing proved superior to what the users had in their own labs, MMB started getting additional purchase requests. This marked the start of MMB's focus on connectivity solutions for the smart grid, connected home, and IoT applications.
We spoke to Daniel Moneta, CEO of MMB Networks, to discuss the company's next steps.
Who are MMB's customers?
We have a wide variety of customers, ranging from small startups to large multinational and household brands. On the large brand side, one of our customers is Kwikset, an electronic door lock manufacturer that sells products through major retailers under a variety of brands. At the other end of the scale, there's companies like Zen, which has developed an innovative, beautiful and simple new thermostat, designed specifically to be a good citizen of a connected home.
Typically, our clients are companies making some sort of consumer electronics — whether in an established category like thermostats or in new ones like lawn monitoring sensors. They want their devices to be connected and able to join the many and growing number of platforms now available to consumers. For instance, they want to be able to sell the same device to subscribers whether they are using Rogers' Home Monitoring System, Control4, Lowes' Iris, Smart Things, Crestron or others. MMB's software platform allows users to connect to any of these platforms, and to more in the future.
Can you describe your product?
MMB offers our customers wireless modules that get embedded into their products, enabling them to communicate on connected home networks. These modules are enhanced by MMB's RapidConnect embedded software platform that automates ZigBee connectivity and interoperability.
Today our products are primarily based on ZigBee. ZigBee is a secure, low-power, low-bandwidth, mesh networking wireless standard, which makes it perfect for connected home devices. But a good radio isn't enough if everyone on it isn't speaking the same language. So the ZigBee Alliance did something very important, which is to define things in what's called the "application layer" —defining how devices of certain types should behave and talk to each other on a network. This lets different manufacturers develop devices that will all talk to each other. This isn't necessarily the case for other protocols. With WiFi, for example, no matter how ubiquitous it may be, a WiFi door lock, a WiFi thermostat and a WiFi remote made by different companies won't talk to each other. They'll connect to the same network, but they can't interact unless those companies have made the effort to work together and integrate each other's proprietary protocols.
That said, even the most robust standard still requires you to implement it, and to implement it well. Product developers, with or without an embedded or wireless engineering team, have to put in a lot of work to create a product that will perform well in consumers' homes. Their devices have to operate in a variety of wireless environments and interact with any number of other devices and platforms that may not all behave the same way. This is called interoperability. It's extremely important to the success of a connected product, and product developers spend a lot of time trying to get this right, and make a lot of the same mistakes along the way. That's a lot of effort spent on a critical, but likely not core part of your product's functionality.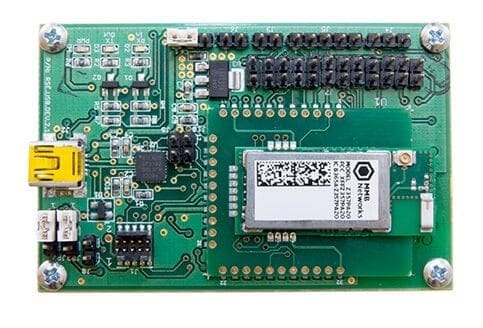 How does MMB help?
We've automated a big part of that process. Our embedded software, RapidConnect, implements and automates ZigBee Smart Energy or Home Automation standards in a robust way. It's built on years of MMB's real-world experience. We convert a lot of complexity and intelligence out to a simple interface that's easy for product developers to work with. For some of our customers, we'll even adapt our interface to match one already in their product, so they don't have to change their device to add connectivity.
Beyond just implementing the standard well, keeping up with the rapidly evolving connected home landscape can be a challenge for vendors. There are different platforms, including Icontrol, which powers the Rogers, Comcast, Time Warner, Cox and Peq (Best Buy) platforms, as well as Lowes' Iris, and Wink, which is now carried by Home Depot and Amazon. They generally all use common standards, mostly ZigBee. But they're competing with each other, so one of those platforms is going to have three features that the other platforms don't have, or have different requirements of products in their ecosystem, based on how they're used.
What are your biggest challenges?
We started the company as very smart grid-focused. We built our platform around Smart Energy standards—enabling in-home devices to talk to smart meters. Tens of millions of smart meters were rolled out with ZigBee built in, to enable appliances and other devices to use real-time energy data in order to conserve and manage energy.
As it turned out, actually getting devices to connect to those meters once they were rolled out was more challenging than expected. Utilities don't have the same motivation as (and, in fact, have more barriers than) retailers and service providers to enable and support an ecosystem of connected devices for consumers, despite perhaps their best intentions. We're now just starting to see them turn those features on and let consumers bring energy monitoring devices home. MMB is supporting those efforts, working with companies like Lowes and ADT to link their existing platforms to meters in California, for instance.
So that was a major challenge for us: waiting for the market to catch up to what we were trying to do. But now, with the home automation/connected home/IoT market heating up, we're finally starting to see the acceleration we'd been waiting for.
Also, in the past, our challenge had been the scarcity of ways to offer these products to the consumer. Now almost all the major retailers and all the major service providers have a platform. And everyone else who doesn't have one is trying to figure out what they are going to do.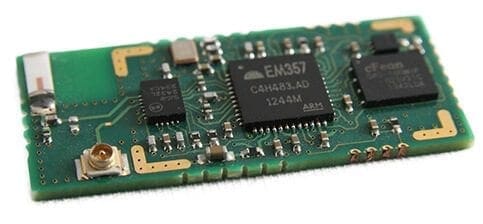 What needs to be accomplished next to alleviate any remaining market barriers?
I think there's a lot of work still to do in standards, but we're getting there. There are a few different dominant standards in this space, each with its own ideal uses, and that's how it should be and probably will be for a while. Nothing is funnier than watching people who are super-biased about particular standards argue with each other. There are different reasons for different types of technology. You'll always have a little bit of diversity and people will always be competing with each other. It's the same thing when you're building apps or accessories. Google is going to have few things that Apple doesn't have. Apple is going to have a few things that Google doesn't have.
The more diversity, the better our value proposition gets because we're helping those OEMs [original equipment manufacturers] navigate both the knowledge and the technical capabilities to connect to all of those different channels.
Did utilities lose an opportunity?
Ontario was ahead of the game in terms of rolling out meters, but didn't have real-time communication to the home. There are some other technologies, but they are not really a two-way communication.
But home automation started to catch up, and it was obviously a lot faster and more innovation-driven than the smart meter- or utility-driven side of the market. We've enabled many more devices on the home automation side than on the smart energy side. But now, we're actually selling a lot more smart energy products that connected home automation systems to smart meters. Instead of the smart meter "talking" to everything in your home, in the new model, the smart meter talks to your connected home solution, such as Rogers, the IDT panel or the Lowes hub.
I think this is the right model. Utilities came a while ago to the conclusion that maybe they should just be information providers.
In your opinion, what's next?
I think soon you're going to see major service providers or connected home platforms starting to manage as much load as utilities, and have far greater control over it. This is going to enable big advances in the smart grid, including both renewables and distributed generation. Companies like Apple, Google and Amazon are building power plants just to feed their data centres. They are getting good at that and they are going to be able to start putting power into the grid. Increasingly, especially as we move towards renewables, the biggest value in demand response will be in matching demand to capacity. Whoever is in control of the load will have the most leverage.